Cleveland Browns running back, D'Ernest Johnson just divulged the path that he had to take to climb the mantle of fame that he has now. The 24-year-old running back managed to post impeccable statistics on Thursday against the Denver Broncos as he bagged a career-high 146 yards and also came up trumps with an exultant touchdown that saw the Browns walking away with the bragging rights over the Broncos.
Johnson grabbed the opportunity presented to him with arms wide open as regular Browns runningbacks, Nick Chubbs and Kareem Hunt were sidelined with injuries. Johnson came into Thursday's game, he managed to claim 40 career carries for 198 yards, despite there being no touchdowns to underline his majesty.
This is the tweet surrounding D'Ernest Johnson that won hearts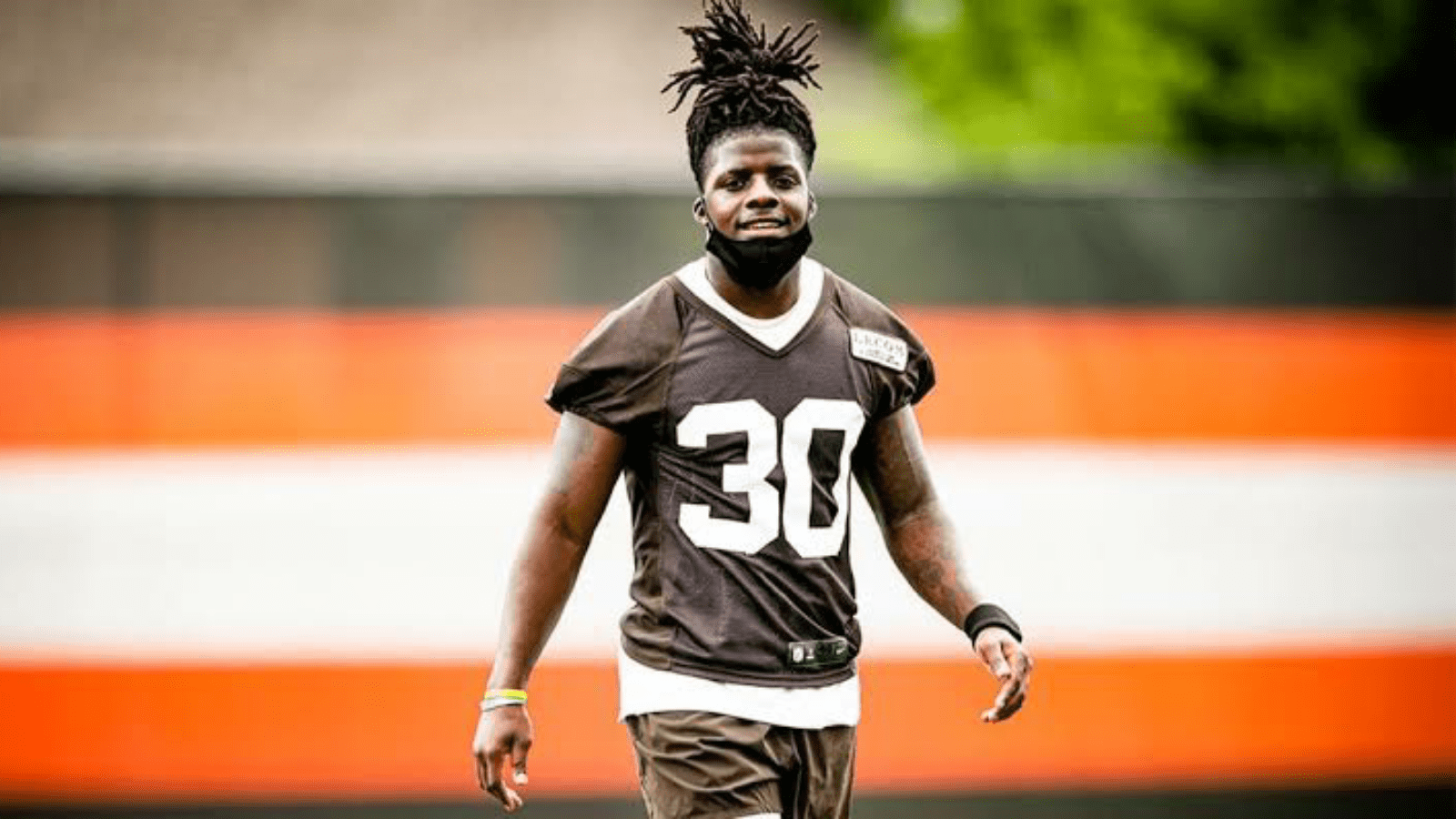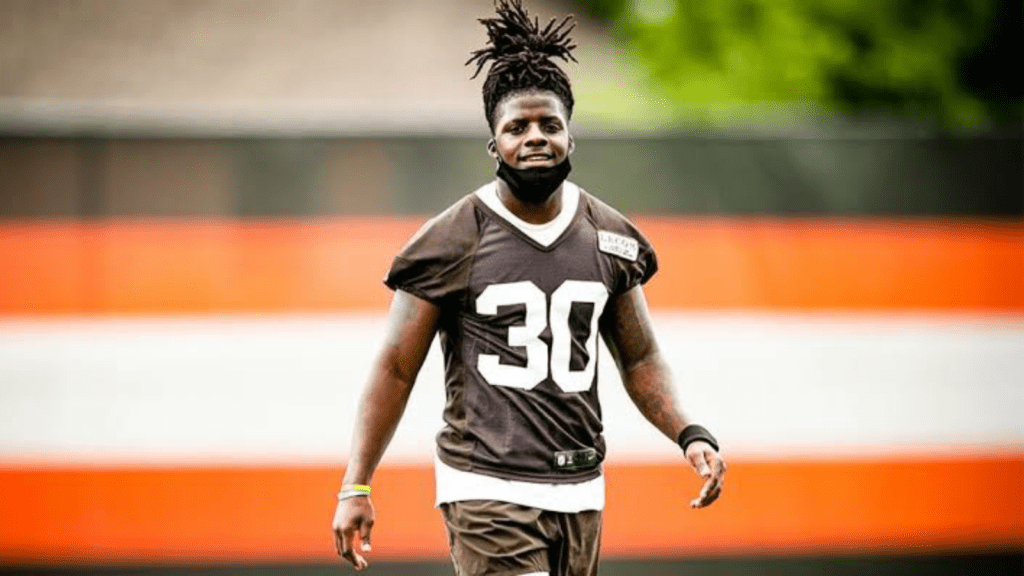 After Browns' game on Thursday, Courtney Kramer, a social media manager for the Dallas Stars tweeted how D'Ernest Johnson messaged the teams asking for an opportunity while she was working with Birmingham Iron of the now redundant Alliance of American Football. The tweet said how after being trained at the New Orleans Saints he went undrafted but he was willing to showcase his talents.
According to CNN's Ben Morse, Johnson was not picked in the draft despite attending the New Orleans Saints rookie minicamp but was not signed at the end of it. As he parted ways with the Saints, he briefly worked with his friend on a fishing boat in Florida. Johnson's call of reckoning arrived with the Orlando Appollo in AAF where he would go onto bag 332 rushing yards and 220 receiving yards from just eight games.
Finally, in 2019, he was picked by the Cleveland Browns and started all the games in the last two seasons. However, most of his appearances came on special teams. As he racked up his maiden start in his NFL career, he illustrated an extreme blend of speed, strength and agility that came with a magical gentry of elusiveness. He snapped up an average of 6.6 yards per carry yesterday. In fact, such was his brilliance that even the basketball icon, LeBron James praised him after the game.
Johnson was absolutely exhilarated after he received a shout-out from the basketball legend. He was heard quoting, "LeBron? Man, that's my favourite basketball player, I'm not going to lie to you. That's amazing. LeBron James, appreciate it, man. That means a lot." Of course, this is not just an appreciation for someone who just got his maiden start in the NFL. This is a wholesome event in someone's life.
Also read: James Palmer Issues Warning Over A Week Of Damned Football As…
Also read: Michael Robinson Hails Derrick Henry King As Titans Run Riot