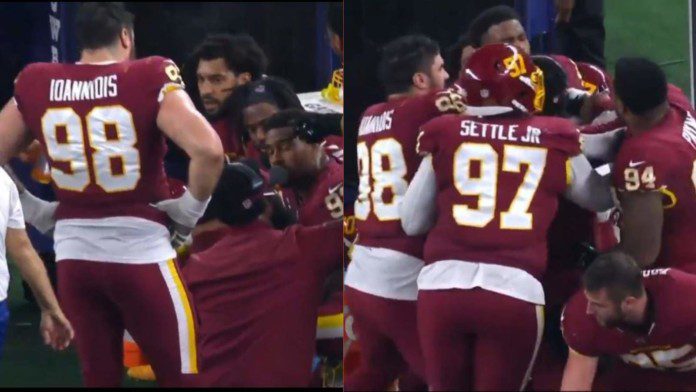 The Washington Football Team finds ways of stealing the limelight. Unfortunately, most of the time, they have been in the news for all the wrong reasons in the recent past. In their latest encounter, WFT took on the mighty Cowboys and were subjected to a crushing defeat.
Right from the word go, the men from Washington looked low on confidence. Their attack wasn't as good as they would have liked and the defense was caught off-guard on several occasions. Without a doubt, it was a comprehensive victory for the team from Dallas.
Teammates Jon Allen and Daron Payne gets involved in an ugly spat on the sidelines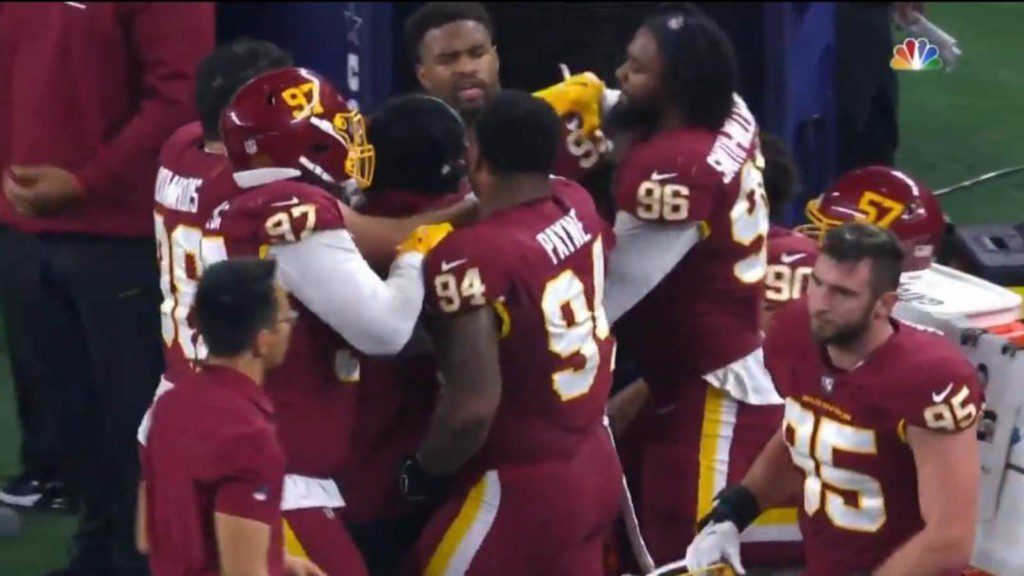 After all, when the game finishes 56-14 against you, it is evident that you were dominated by the opposition. However, even more than the loss, the event which made the headlines transpired on the sidelines. It involved Jon Allen and Daron Payne.
Previously college teammates at Alabama, Allen and Payne know each other quite well. Washington drafted both of them in the side in the first round, making Allen the No. 17 overall pick in 2017 and Payne the No. 13 pick in 2018. However, recently, both were seen throwing punches at one another.
During the NBC broadcast, Jonathan Allen and Daron Payne were spotted having a heated argument. Things took a turn for the worst when Payne put one of his fingers into Allen's face as if he was lecturing his teammate. That's when Allen lost control over his emotions and after putting Payne's finger away, took a swing at his defensive linemate.
It just keeps getting worse for Washington. They did gain some momentum in the tournament but have lost it all in the last few games. Moreover, incidents like these are only going to hurt their reputation even more.
Also Read: 'Mac Jones is a young carbon copy of Tom Brady', former QB applauds the rookie