In the ACC championship game on Saturday night, Pitt quarterback Kenny Pickett took use of the rules to great effect — arguably too much so.
With a 58-yard touchdown scramble 1:18 into the first quarter, the senior scored the game's first points. He was able to break loose by imitating a slide in the middle of the race. The closing Wake defenders had to pull up to avoid colliding with Pickett and being called for a personal foul. Pickett continued on his way to the end zone.
After the game, Kenny Pickett told ABC that he was "planned on slipping" but changed his mind after watching the defense.
He said, "I saw him pull up, I just wanted to keep going, so it kind of worked out. I saw their body language. Not something I've ever done before. Maybe watching too much Mike Vick."
Did Kenny Picket do anything illegal?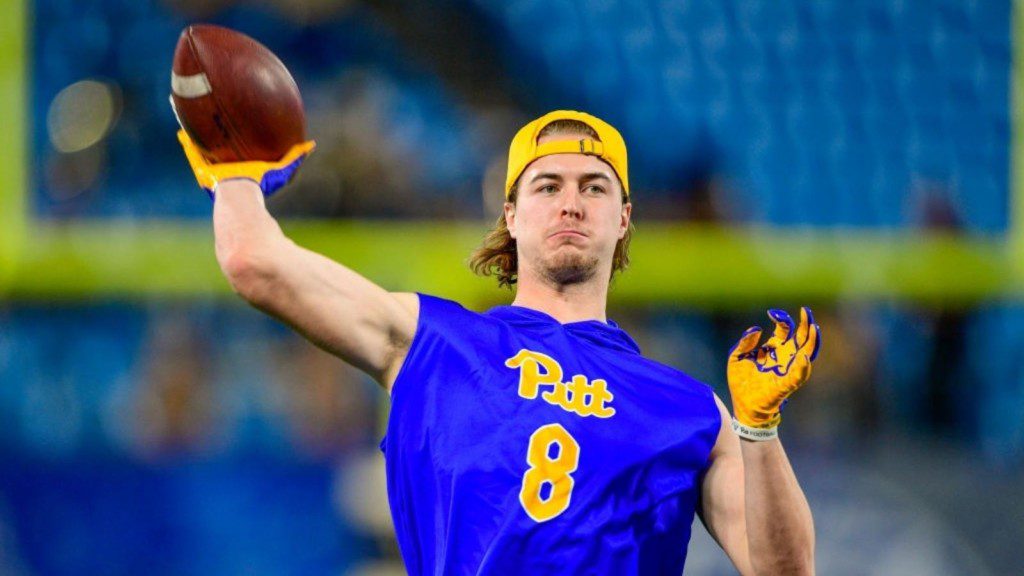 But was it legal for Kenny Pickett to deke the Demon Deacons out of their shoes?
according to NCAA Rule 4, Section 1, Article 3(r), "A live ball becomes dead and an official shall sound their whistle or declare it dead (w)hen a ball carrier obviously begins a feet-first slide."
Kenny Pickett had not yet clearly begun his descent, according to the authorities, and was thus still a live runner. Maybe they just didn't notice the small move. Pickett, in any event, bought himself some time by creating the idea that he was sliding.
Pickett, according to experts, should have been ruled down where he started his slide. However, Twitteratti came up with mixed reactions.
Also Read: Ranking the top 5 NFL quarterbacks of the last decade
Twitter goes haywire
@jkalp17 wrote, "Everybody calling this illegal because he faked a slide. When I saw this in real time I don't think he "faked" anything. He was going to slide and then saw the field open up down the sideline and changed his mind. He didn't scramble thinking "I'm gonna fake slide here"
@iwriteebooks tweeted, "You can tell the "non-athletes" on this thread…lol… yall want to call a pump fake an incomplete pass too huh??"
@Jake_Aaron63 wrote So many cry babies in this thread Face with tears of joy that was awesome
@cowboyfanaubrey wrote, "Why? It's the defenders fault if there not ready to tackle him. They let off way too early and they got punished for it"
@alotofwaiting tweeted This shouldn't be legal tbh but yall not ready to hear that
@nrandazzo1216 This is such bullshit lmfao Credit to him for finding a loophole in the rules because as a defender I don't know how you guard this
That's too much heat on social media. Tell us what do you think about Kenny Pickett's move?
Also Read: NFL Referee Salary: How Much An NFL Referee Earns?