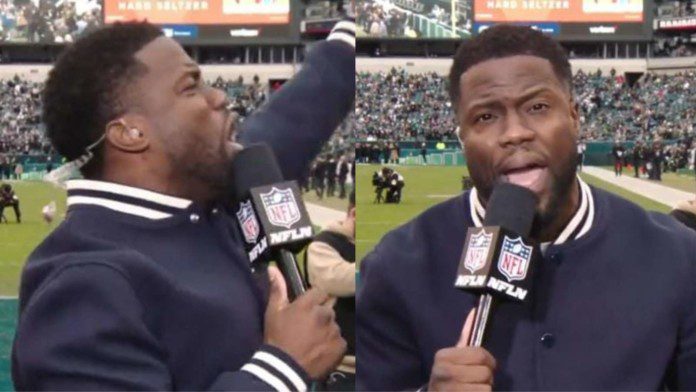 The Philadelphia Eagles have had a stop-start season this time around with a few impressive wins and a couple of heartbreaking losses. In their latest encounter, they were up against the Saints. The Eagles entered the contest confidently as they had defeated the Broncos in an emphatic fashion before this encounter.
As expected, the Eagles delivered a memorable performance and defeated the Saints by a deficit of 29-40. However, what made the game even more memorable was the presence of Hollywood star Kevin Hart. Hart attended the game to promote his upcoming Netflix drama series, True Story, and as we know, when Hart is around, a few laughs and giggles are never too far away.
Kevin Hart steals the show during the Eagles versus Saints game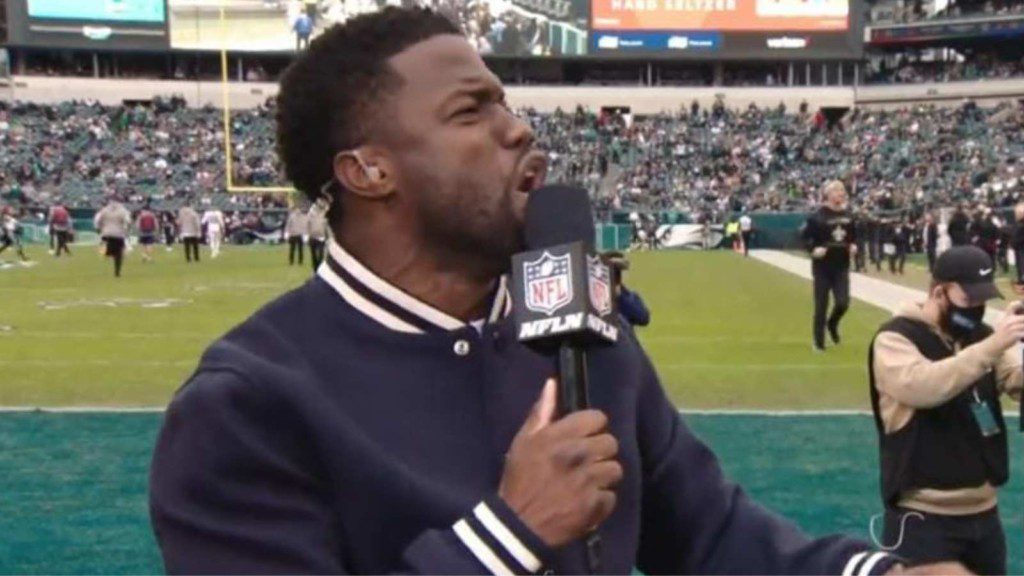 Although Hart is promoting the series in a serious manner, it feels like he just couldn't control his comedic side during the Saints versus Eagles game. Kevin joined NFL GameDay live from Lincoln Financial Field, and as the Saints ran to the field he began saying, "Booo boo boo yeah that's right get ya'll a**es outta here!"
The globally renowned comedian turned towards the camera and then hastily turned back to the crowd and jokingly said, "Shut up you shut up! I'll come over there right now..uh. I don't mean any of that but my fans are looking at me so I had to give something this way."
As expected, the crowd, as well as the netizens went wild after Kevin Hart pulled off a typical 'Kevin Hart' moment. As far as the Eagles are concerned, they will be pretty satisfied with their performance against the Saints. Now they will take on the Giants in their next encounter.
Also read: Watch: Southern Miss Just Managed To Win Their Game Against Lousiana…