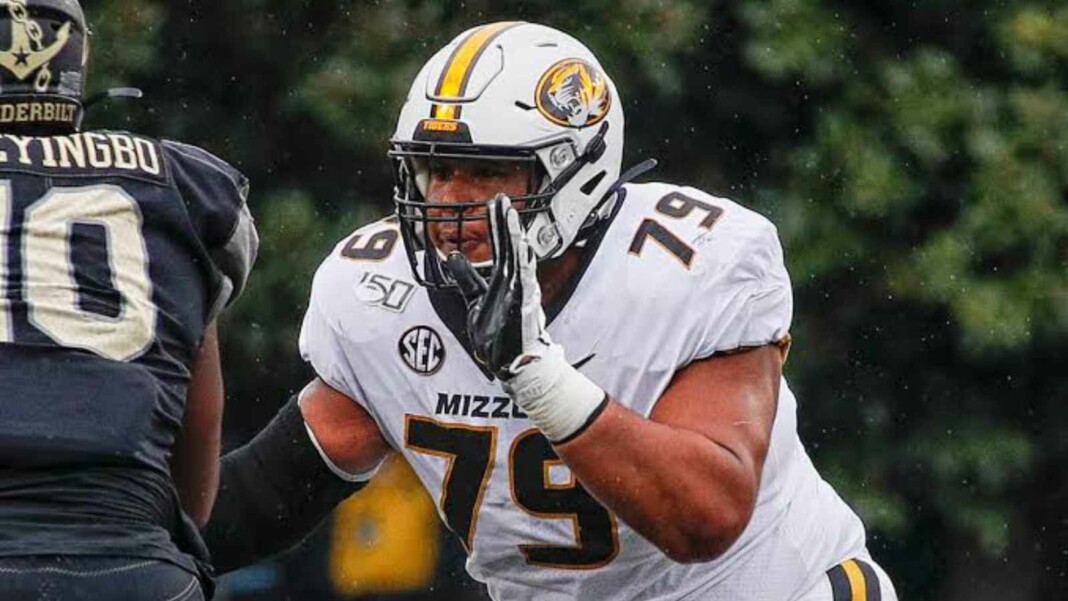 Drafted by the Bears in the fifth round of the 2021 NFL Draft by the Chicago Bears, Larry Borom suffered a high-ankle sprain in the first Week which eventually sidelined him for six games. The Bears, who suffered a morale-shattering loss against the Buccaneers are desperate to get some depth in the side.
It would be fair to say that the Bears, who didn't have a really bad season to start with, were pushed down mid-season after several players got injured. To make matters worse, while filling in for an injured Jason Peters at left tackle Borom got injured.
"He's done a really good job of showing what he can do": Matt Naggy on Larry Borom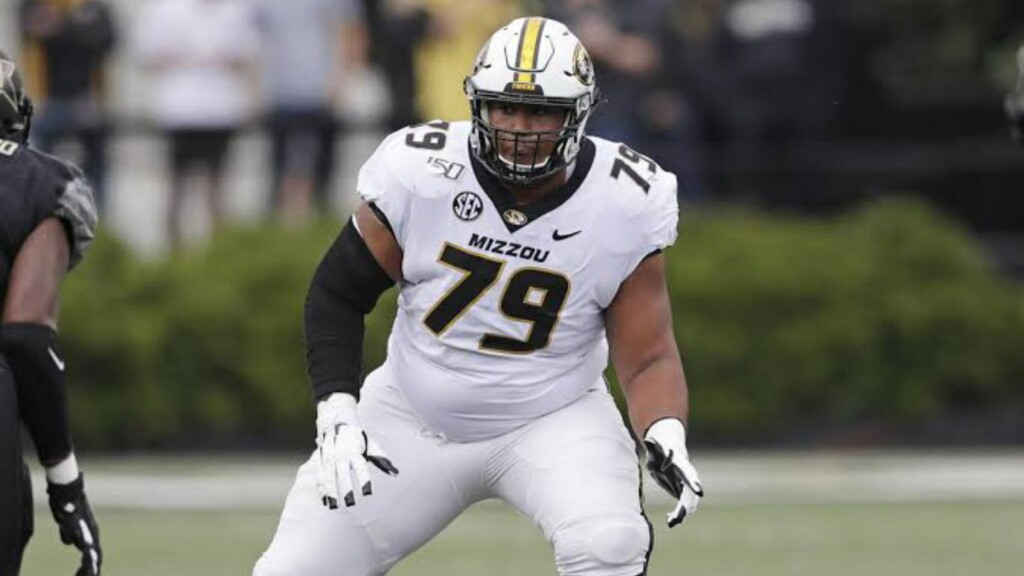 The good thing for the Bears is that Borom has been pulled out from the injury reserves and against the San Francisco 49ers, Borom could make his first career NFL start at right tackle. Talking about Borom ahead of the important game, head coach Matt Naggy said, "I think that's one of the things that will be good for us to be able to evaluate and see where he's at both mentally and physically."
"I thought that Larry has done a great job when given the opportunity to go in there and play. He's done a really good job of showing what he can do," the coach further added. Moreover, with Germain Ifedi out with a knee injury and also on the COVID-19 list, it' would have to be Larry or Elijah Wilkinson starting at right tackle against the 49ers.
Borom would have to put out a memorable performance against the 49ers as the side is in desperate need of a win. Especially with the monumental defeat against the Tampa Bay Buccaneers, the boys definitely need someone to lift their spirits yet again and it will be interesting to see if Borom can turn out to be that man.
Also read: Aaron Rodgers Historic Feat Goes Unnoticed Amid Tom Brady's Return To…