| | |
| --- | --- |
| Name | Linval Clement Joseph |
| Age | 34 |
| Occupation | American Football defensive tackle |
| Other sources of wealth | Endorsements |
| Net worth | $17 million |
| Residence | USA |
| Sponsors | – |
| Charity | The Linval Foundation |
| Marital status | Married to Heather Joseph |
| Last updated | November 2022 |
Linval Joseph is a well-established name in the NFL. He is an American football defensive tackle who plays for Philadelphia Eagles in the NFL. Joseph was born on October 10, 1988, in the Virgin Islands, US, and later attended Santa Fe High School in Florida.
Besides football, powerlifting, and track interested Joseph a lot in his younger days. His high school career was not just playing football as a letterman but also weightlifting, which helped him bag multiple titles in the state. He covered the Florida state bench press championship and weightlifting championship, followed by an award in track and field as a state performer.
His college career began at East Carolina University (2007-2009). Joseph's collegiate career was filled with the experience he needed for his future NFL draft. He had a total of 143 tackles during his tenure there and was named the first-team All-Conference USA in 2009. He then decided to skip his senior year to enter the NFL draft.
Later in 2010, Joseph was picked in the 2nd round by the New York Giants for the NFL draft. He committed to play for the Giants for a total of 4 years (2010-2013). He also led the team towards victory in their famous 2011-12 Super Bowl run.
Over the years, Joseph devoted his efforts to many teams and signed various contracts with teams such as the Minnesota Vikings (2014-2018), the Los Angeles Chargers (2020-2022), and the Philadelphia Eagles (2022- active). Joseph has played for more than a decade in the NFL and is still an active player.
Also Read: "COME ON THEN!": Cowboys LB Micah Parsons continues his pursuit to recruit Odell Beckham Jr, gives frenzy shoutout AGAIN on Twitter
Linval Joseph's Net Worth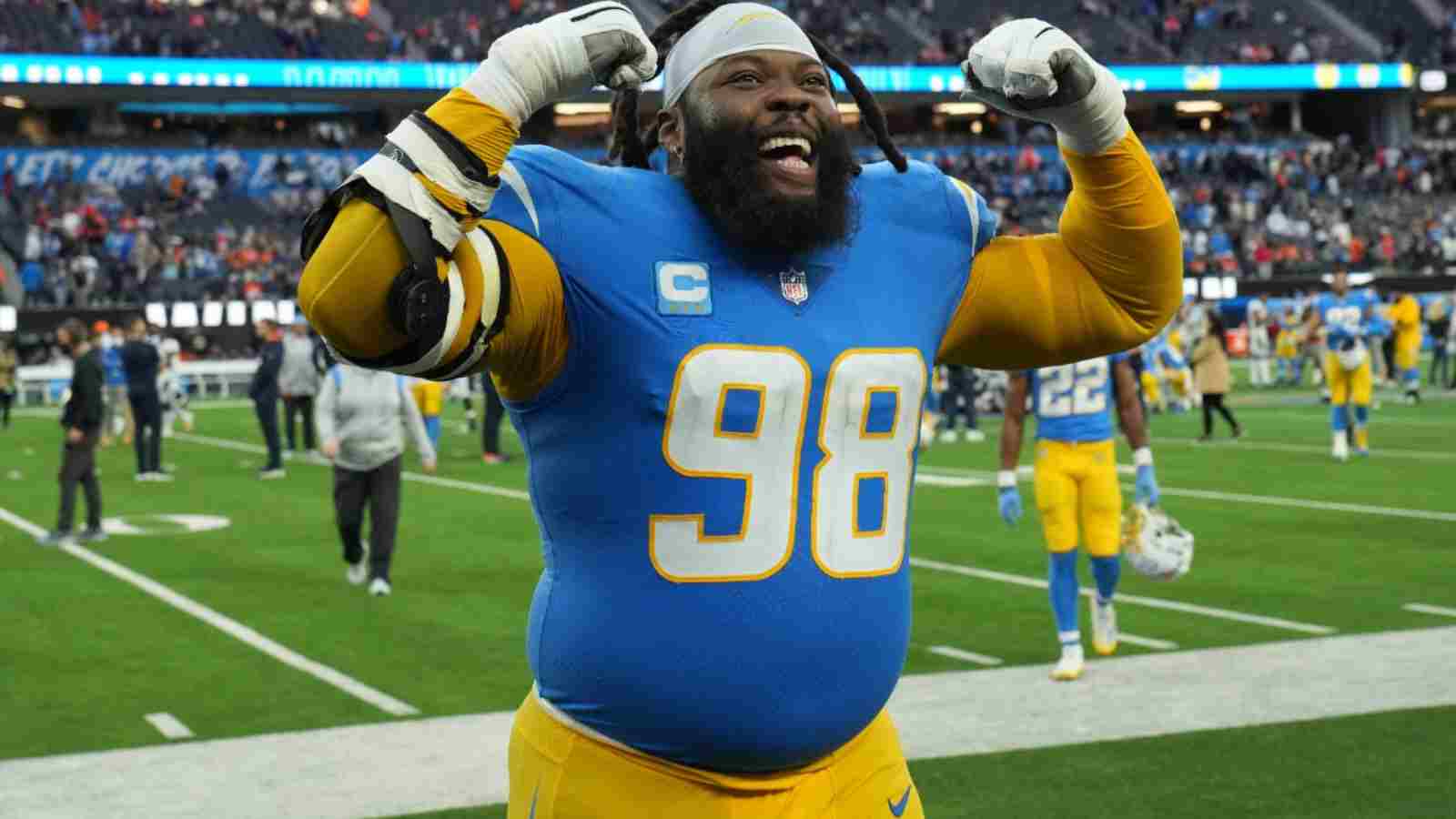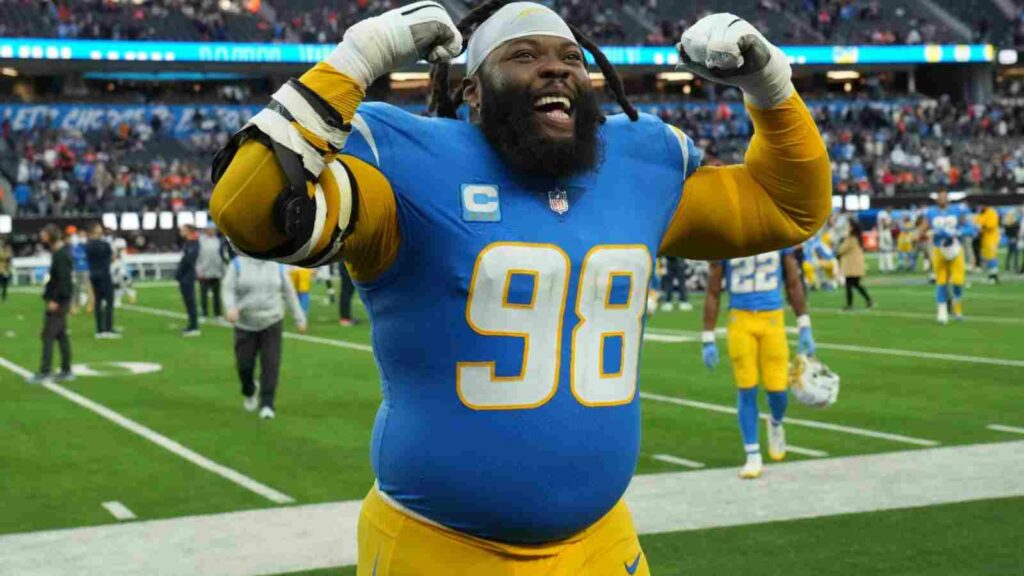 The player's primary source of cash flow is from the contracts they sign. Joseph recently sign a contract for a year with the Philadelphia eagles. The contract worth is $2,000,000 with a signing bonus of $250,000 and a guaranteed payment of $250,000. His base salary for the year 2022 will make up to a whopping $750,000. His previous contracts with various teams have already added to his wealth.
Linval Joseph's Endorsements and Brand Collaborations
We couldn't fetch any data for this column. It looks like there are no brand deals for the player in the field yet.
Does Linval Joseph have any Charity?
Joseph always hopes to build a better place for the youth. With this dedication in mind, he started the idea of the Linval Foundation to be launched as an NGO based on H.O.P. E (HELPING OTHERS PROGRESS every day). The idea is to support people with various causes and further help humanity. It also partnered with NGOs supporting mutual causes.
Linval Joseph's Relationship Status
Joseph has a beautiful and supportive wife named Heather. He is yet to go official about their marriage; however, the duo has two lovely children – Elani and Lilah.
There is no data about their dating history and marriage. Joseph's wife Heather is a private person, that's all we know.
Do follow us on: Facebook | Instagram | Twitter
Also Read: "Who gave you this Fake news?" Alvin Kamara savagely calls out NFL host Peter Schrager for spreading misinformation after Saints win against the Raiders
Also Read: Ezekiel Elliott's girlfriend: All you need to know about Halle Woodard