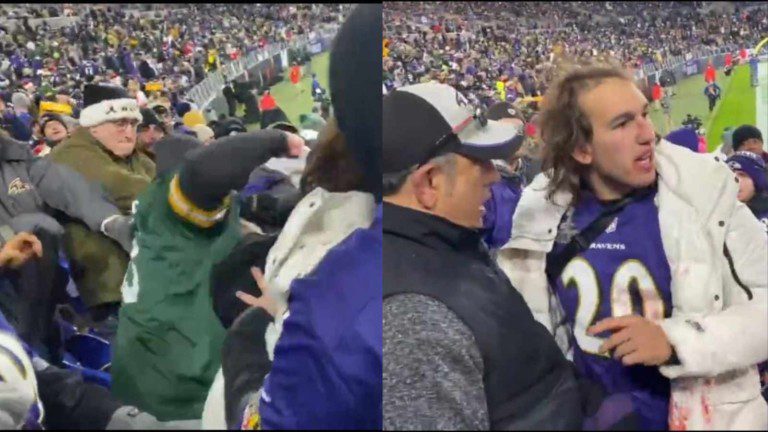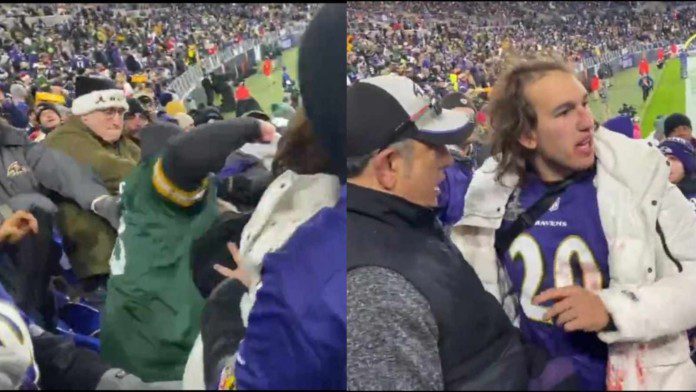 Fans are an integral part of the game. In fact, they are the ones who make any sport and sportsperson great. Their passion and aggression give rise to new rivalries and pushes everyone else to follow the game even more. However, sometimes, their passion and emotions go way overboard.
In their latest encounter, the Ravens took on the Packers and it turned out to be an absolute nail-biter. The Packers eventually managed to win by just a solitary point and the Ravens were left heartbroken. However, during the game, something happened in the stands which became bigger news than the game itself.
Innocent girl dragged into the ugly fight between Packers and Ravens fans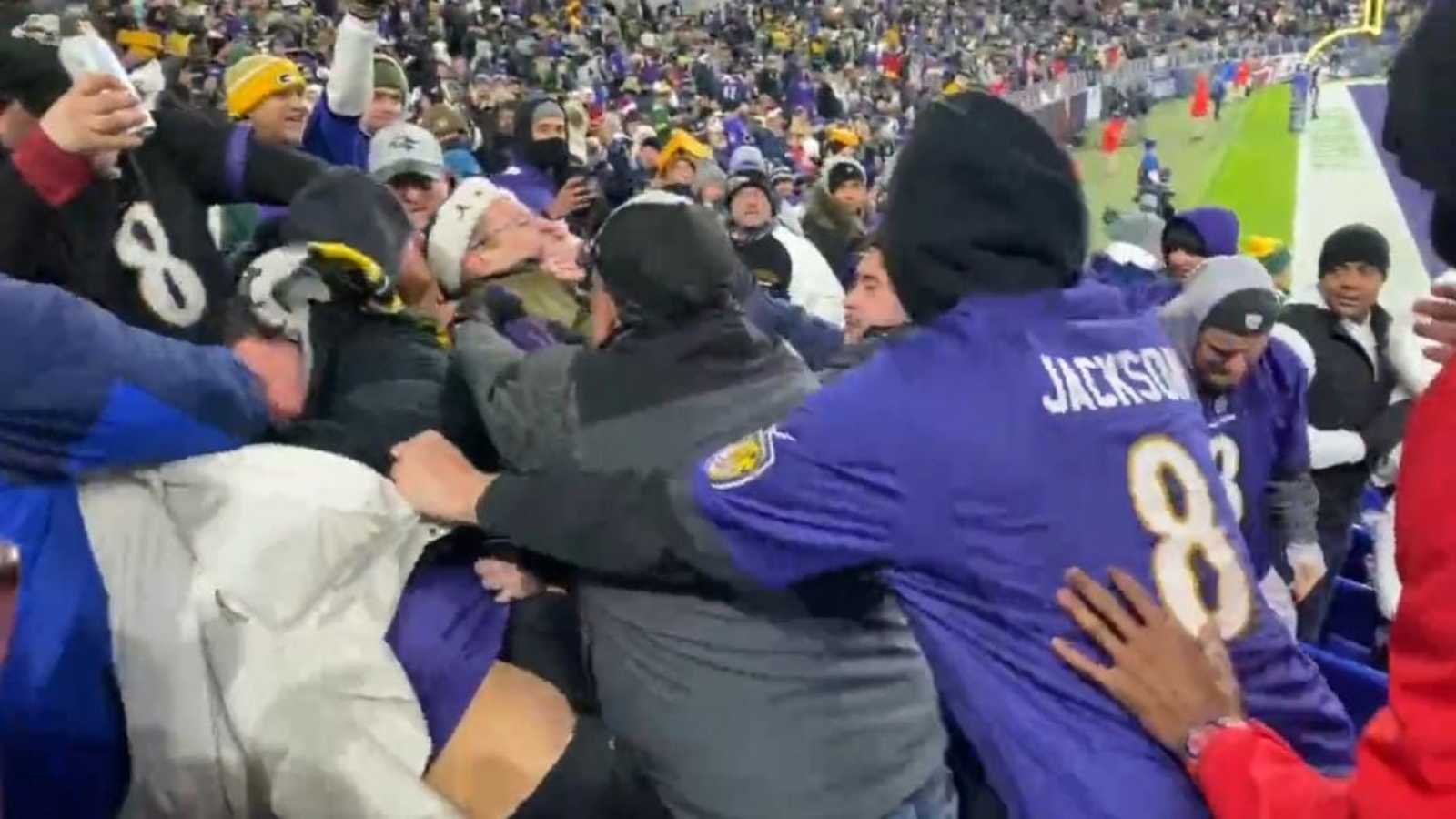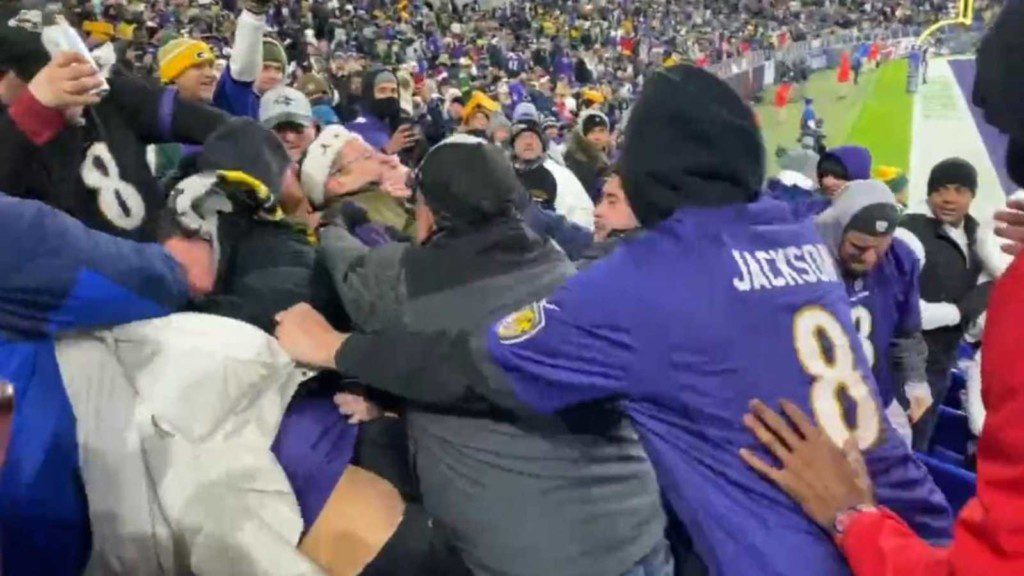 According to reports, the Packers and Ravens fans got involved in an ugly brawl in the stands at M&T Bank Stadium in Baltimore the action got so violent that one fan left the stadium with his jacket all covered in blood. As of now, it hasn't been clearly determined as to who started the fight.
However, according to videos from the incident, a guy wearing a hat appeared to start the brawl after he punched a Baltimore fan. What is even more unfortunate is that an innocent woman also found herself amidst all the chaos and got hurt.
In fact, at one point, a Ravens fan went completely out of control and jumped over the crowd to insert himself in the fight. After some time, the situation was brought under control by the security personnel. Reports of any arrests in the case are yet to surface.
Also Read: "Fab Five": Micah Parsons, Trevon Diggs among 5 Cowboys named to Pro Bowl roster