The Los Angeles Rams have been nothing short of magnificent throughout the season. It appears as the side has finally found a combination that is clicking and with winning momentum on their side, they will back themselves to go the distance.
Especially the way the Rams won their last game against the mighty Bucs, it would be fair to say that they will be riding high on confidence. One man who has been consistently good for the Rams this season is star quarterback Matthew Stafford.
"I am going to buy a good amount of tickets and give them away": Kelly Stafford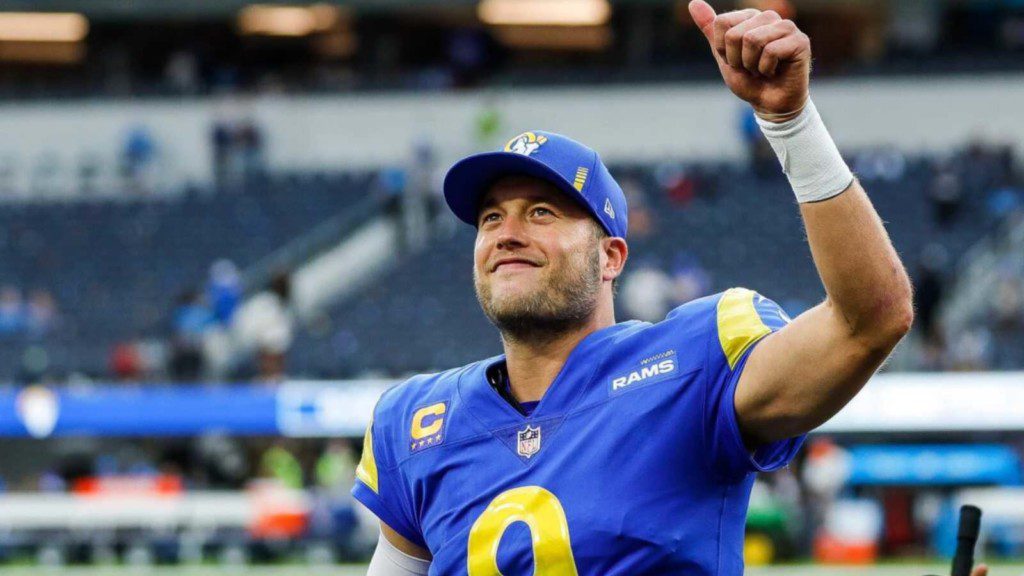 Against the Bucs as well, Stafford proved to be a real gamechanger as he kept the opposition's defense guessing. His two touchdowns proved to be vital in the game. Matt adores the Rams fans and it appears like his wife Kelly Hall is no different.
As the ticket prices for the upcoming high-octane clashes are through the roof, Stafford's wife has decided to gift a few of them to the Rams fans. Kelly took to Instagram and posted, "Just went on Ticketmaster and saw how expensive tickets are getting."
"I am going to buy a good amount and give them away. If you are a hard-core rams fan, or just a regular rams fan, a veteran, active in the military, a public servant, etc, email me at staffgiveback@gmail.com and tell me your story with some photos attached!" she wrote.
This indeed is a nice gesture from Kelly. The LA Rams are all set to take on the 49ers in the Conference Championship clash and we can expect a hard-fought entertaining clash on Sunday.
Also Read: "I am just being myself": Aaron Rodgers refuses to apologize for his statement on vaccines & Covid treatment