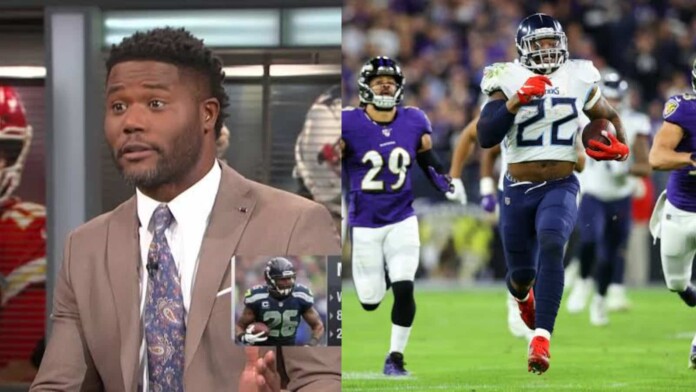 In a league dominated by quarterbacks, it is rare to witness a running back leading the race for the MVP. However, Tennessee Titans running back, Derrick Henry, popularly known as King Henry has been making the noise for all the right reasons. In the list of RB's, Henry has been comfortably stationed at the ace of the list with 921 scrimmage yards and 10 touchdowns.

On an episode of Tuesday Takeways, former 49ers and Seahawks' fullback, Michael Robinson heaped a thousand praises on Henry as he compared him to the likes of the current RB's alongside juxtaposing him to the best running backs in the glittering antiquity of the sport.
Here are the numbers that make Derrick Henry a primary candidate for this year's MVP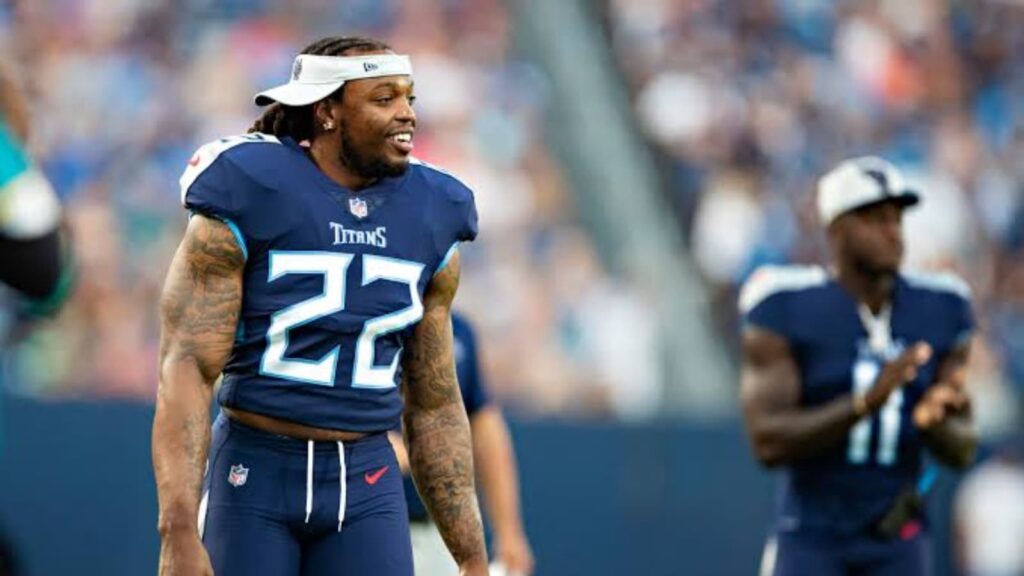 The only man who has more number of scrimmage yards than Henry is Marshall Faulk who claimed 1083 scrimmage yards. Henry has currently managed to rack up 921 scrimmage yards and he has the remainder of the season waiting for him. Another man who leads him in terms of touchdowns is Shaun Alexander who managed to grab 10 touchdowns.

Michael Robinson stated how Henry manages to get past a phalanx of almost eight to nine defenders and blast past them in searing style, riding on blistering speed and some excellent physicality. In fact, the comparison made with the running backs who went on to bag the MVP awards in preceding seasons accentuated the fact that why Derrick Henry leads the list comprehensively. So far in the glittering career of Henry, he has managed to garner 6643 rushing yards with 1344 attempts. He has also racked up 65 staggering touchdowns, which is comfortably one of the most premium figures in terms of TD's by a running back. The other names who has managed to bag the award for the MVP as a running back are Adrian Peterson in 2012, LaDainian Tomilson in 2006, Shaun Alexander in 2005 and Marshall Faulk in 2000.
Also read: Watch: How A Fight Amongst Carolina Panthers And Minnesota Vikings Fans…
Also read: Watch: Tennessee Titans' Derrick Henry Storms Past Entire Buffalo Bills Defence