On Monday Night Football, Jalen Hurts and the Philadelphia Eagles went against the defending NFL champions Kansas City Chiefs in a Super Bowl rematch. During the crucial week 11 game between two top teams in the league, the Eagles wide receiver A.J. Brown almost negated a turnover by forcing a fumble on L'Jarius Sneed after the Chiefs defensive back picked off Philadelphia's quarterback Jalen Hurts.
During the second quarter of the game, the scores were tied at 7 a piece and the Eagles were marching down the field in hopes of putting some points on the board. They were facing a 2nd down and 9 from the 52-yard line. Jalen Hurts, who received the snap from the shotgun position, targeted his number 1 receiver A.J. Brown.
However, when Hurts threw the ball to his pass catcher, the Chiefs' defensive back L'Jarius Sneed jumped ahead of Brown and intercepted the pass. After intercepting, Sneed tried to gain more yardage by returning the ball, but he was immediately wrapped by the Pro Bowl receiver A.J. Brown, who forced a fumble and negated a turnover. Check out the footage attached below.
However, upon further review, it became clear that immediately after Sneed caught the ball; he went down on the ground and made contact with Brown's legs while he was on the ground. So, the play ended when Sneed went down and the fumble, which happened after Sneed got up from the ground, did not count.
In the end, the referees gave the ball to Patrick Mahomes and the Chiefs. Apart from the interception, Hurts, in general, is not having a good time out on the field while playing against the Chiefs defense. He has been sacked 5 times in the game and looked shaky behind his offensive line.
A.J. Brown has caught 1 pass in the Eagles-Chiefs game
The Eagles, who currently have one of the best records in the league, went against the Chiefs in a much-anticipated game on Monday. In the crucial game, the Eagles failed to use their star receiver A.J. Brown to his full potential.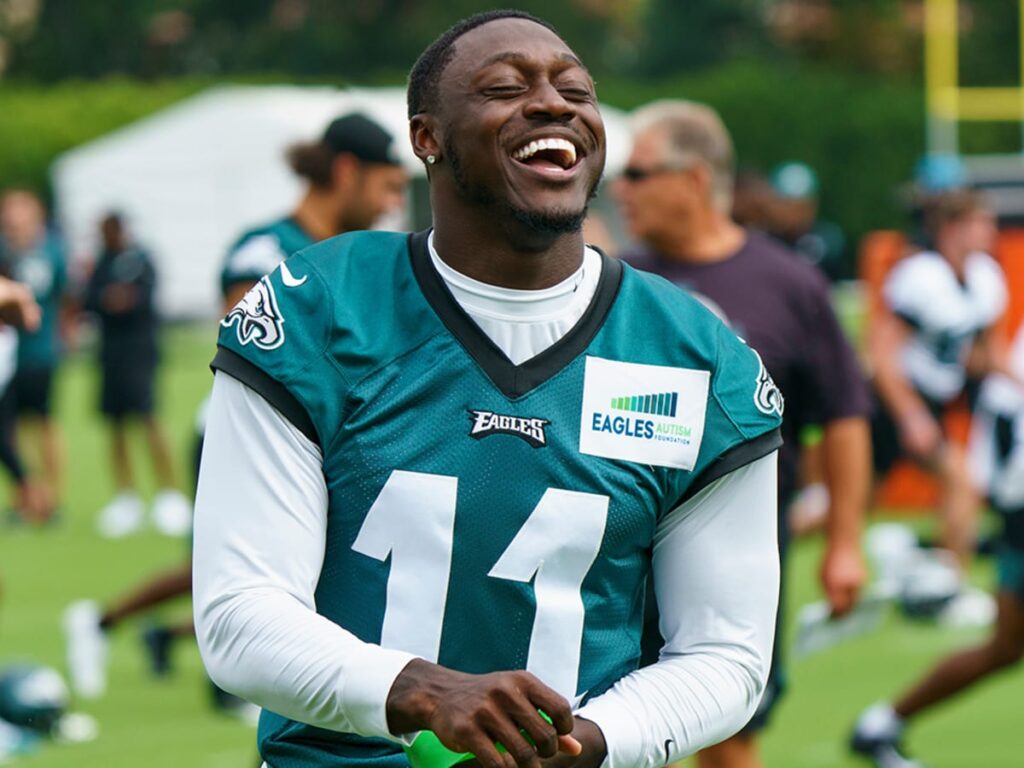 With just minutes left in the final quarter, Brown has just caught 1 pass for 8 yards in an important game. His quarterback Jalen Hurts also looked awful in the game. However, the Eagles are still well in the game as they are just trailing by 3 points during the final minutes of the game and are looking to close it out with a victory.
In case you missed it: