Aaron Rodgers and Davante Adams were a dynamic duo that terrorized the league for years before Adams decided to say goodbye to Rodgers to go play with his college teammate Derek Carr. This decision by Adams shocked many fans, and some people started speculating that the decision was due to a rift between Adams and his Quarterback Aaron Rodgers. But the duo have never spoken ill of one another and have always shown respect towards one another.
In that trend, the back-to-back NFL MVP has recently crowned Davante Adams as the best wide receiver in the national football league. Speaking on The Pat McAfee Show, Aaron Rodgers Told Pat McAfee that they talk to each other on weekly basis. "we talk weekly," said Rodgers.
Rodgers then went on to compliment Adams, saying "He's the best wide receiver in the league" and he should be the focus of the defense that he plays against. He even went as far as to say that no matter who's throwing to him or who he's playing against, Adams is going to put numbers as long as he gets his targets. "If he gets his targets, and he gets to run.. you know, run his routes, he's gonna put up numbers, No matter who's guarding him, who's throwing it to him or who they're playing against," said Rodgers.
Aaron Rodgers is having a rough season with the Green Bay Packers this year. While there are many factors involved in it, losing his No.1 target Davante Adams in the off-season might be the biggest one.
Also Read : "Get on ya'll f***ing jobs," Patriots' DeVante Parker furiously hits back at the NFL for ignoring his concussion which was later found out by Nelson Agholor
Aaron Rodgers and Davante Adams apart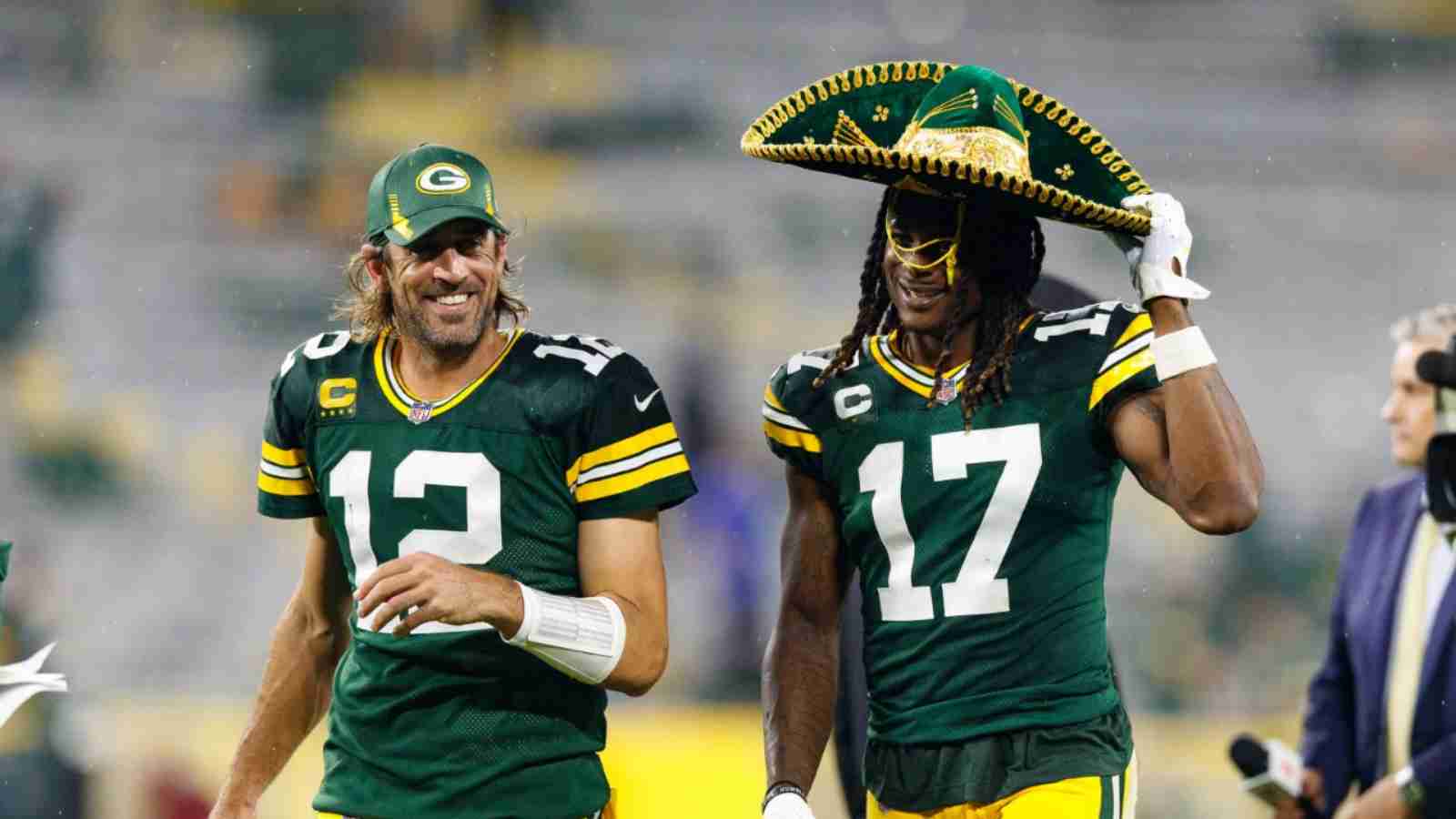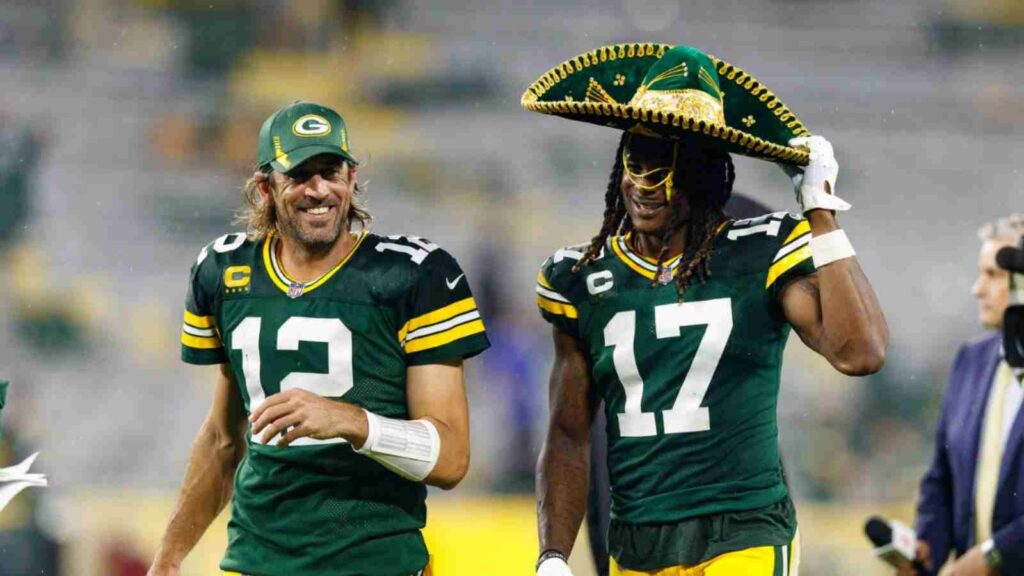 Aaron Rodgers signed a massive 3-year, 150 Million USD extension with the Green Bay Packers last off-season, but he had to watch his NO.1 wide receiver Davante Adams walk out as the packers couldn't match what the Raiders offered for Adams.
Now as we enter week 15 of the NFL 2022 season, the duo is having very different individual seasons. Although both of their teams are bad and have the same 5-8 record, Rodgers is having a nightmare season while Adams has seemed to find his pace with his new team.
Adams has caught 82 passes for 1,247 yards and 12 touchdowns in 13 games. He is on pace to finish top five in receiving yards for the fourth straight season. Rodgers has thrown for 2,864 yards and 22 Touchdowns. He has already thrown for 9 interceptions this year, which surpasses the total of 4 interceptions he threw last season by a huge margin.
Adams is playing like he is still catching passes and putting up similar numbers without Rodgers, but Rodgers is struggling a bit without having Adams as his No.1 wide receiver.
Do follow us on: Facebook | Instagram | Twitter
Also Read: "Heartbreaking" – Mike Leach, Mississippi State's HC passes away leaving football fans in a state of grief
Also Read: "His hobby is fighting," Matt Brown claims 'amateur fighter' Paddy Pimblett is more focused on internet shenanigans than actually performing inside the octagon