Tom Brady shocked us all by just unretiring after a month and a half following his decision to retire. The quarterback announced that he would be returning to the Tampa Bay Buccaneers in an attempt to win another ring with the team. However, things went downhill for him after, as he ended up splitting from his wife Gisele Bündchen shortly after. This season was expected to be his last. However, things may have changed now.
Rumors regarding the quarterback's intent to return to the New England Patriots have surfaced, he reportedly has an interest in making a return to the team that cemented his legacy and took a chance on him and ending his NFL career there. Though his relationship with Head Coach Bill Belichick is not the best, his bond with owner Robert Kraft is stronger than ever.
Brady will be a free agent at the end of this year and he has already inked a multi-year deal with Fox Sports to join the network as an analyst but the contract does permit him to join onboard whenever he decides to hang up his cleats. So this means that Brady can return to the field next season if he wishes to.
While Tom Brady has claimed that he wants to play till he is 50, that may not really happen. However, considering the bond that he shared with Robert Kraft, he could choose to go back to Foxborough for one last time. When Brady left the Patriots, Kraft shared a heartfelt message thanking him for everything that he has done with this message, "Love you more than you know for being so classy in everything you do."
NFL analyst Bill Simmons believes a return to Foxborough is looking more realistic by the day. The analyst, in his podcast, revealed that Brady who took time out of the season schedule to fly to Kraft's wedding is a testimony to the strong bond they share. "What happened four or five weeks ago? Who showed up at Bob Kraft's birthday party, a Friday night, before a Tampa Bay Bucs game, why would someone do that?" Simmons points out.
Also Read: Shannon Sharpe DESTROYS Kanye West for his 'appalling' views on Adolf Hitler, says 'Ye' is beyond help
Tom Brady and Robert Kraft have a good relationship and mutually respect one another: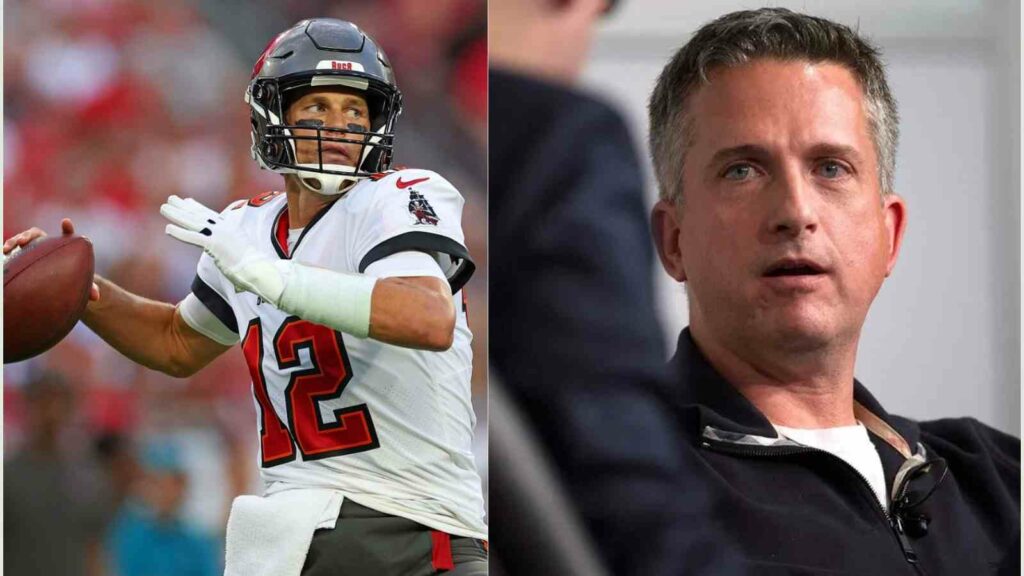 Simmons adds, "Now you start thinking, 'where was I happy? Where do I belong? Who are my people? It's the Patriots fans. What's the best thing for my legacy? Oh, I can just Peter out on this 7-10/8-9 Bucs team. I lose in round 1 and then I got to Fox?' I don't think he wants to go to Fox, I think he's on the wrong team."
The Patriots have everything that Brady is looking for, "He needs an offensive line, the Pats have an offensive line. He needs a tight end, the Pats have a tight end. He needs a running back who can catch the ball out of the backfield, How about Romandre Stevenson. How about a bunch of receivers who can do some stuff? How about a young team that's probably a year away from being decent?"
Simmons is of the opinion that the Patriots have everything that Tom needs to win. The cherry on top is his relationship with Bob Kraft. "He comes back home, puts a bow on it, he's a Patriot for life, 'this is where I want to be. Bob Kraft is the most meaningful relationship I've had as an adult, he's like a second father to me." The last statement is one that Tom has made in the past.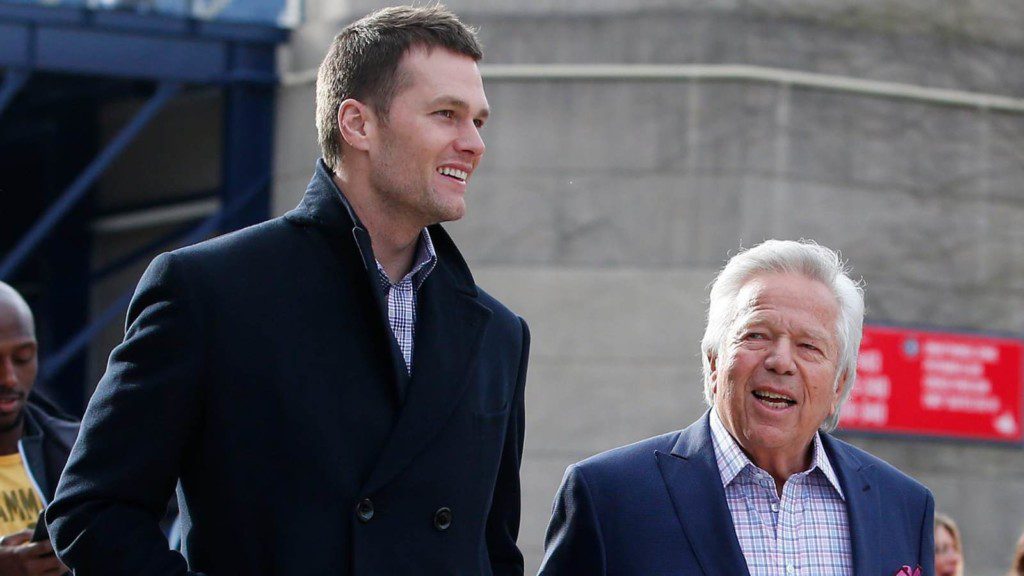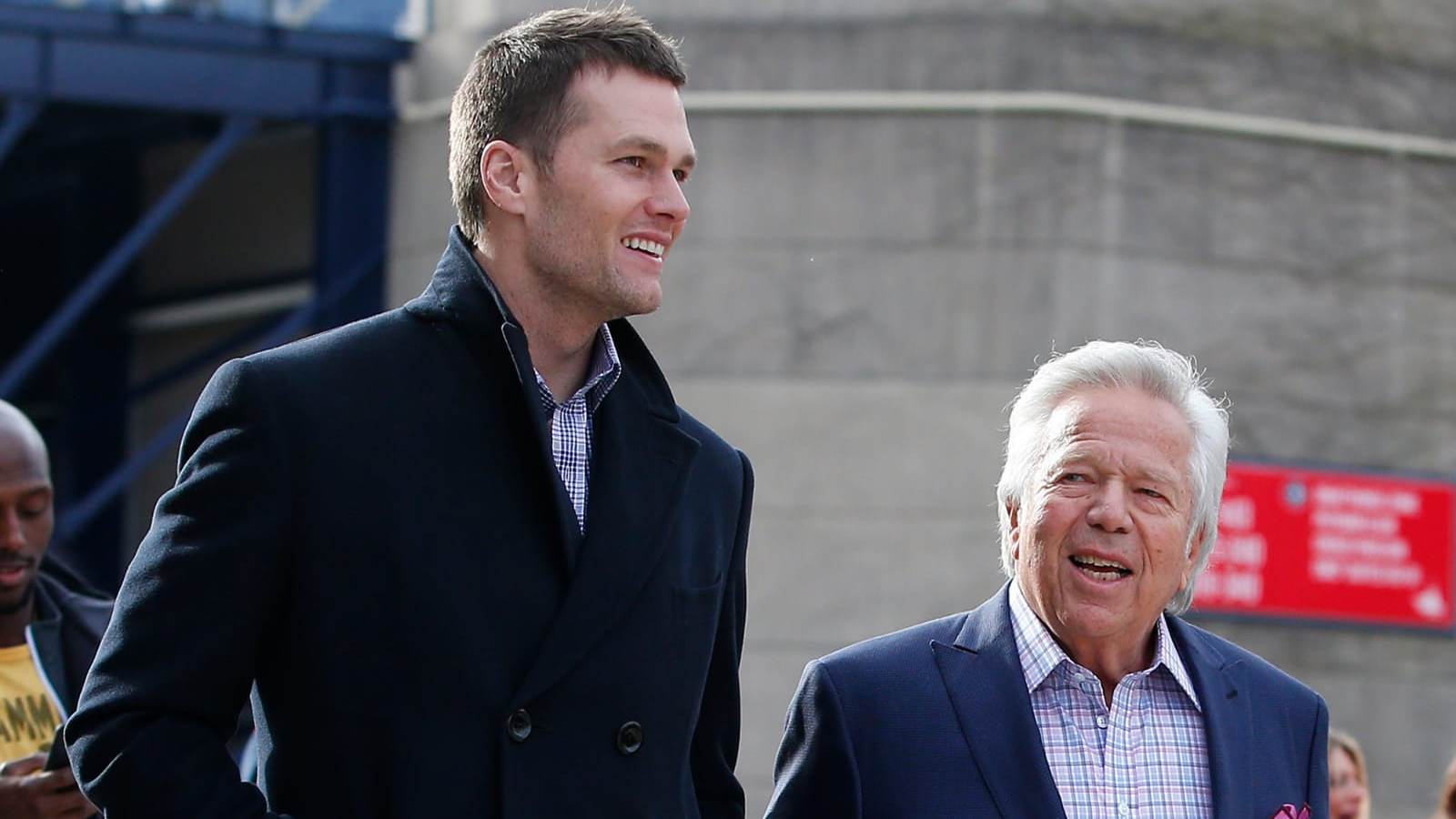 Another notable fact is that Tom Brady and Robert Kraft had a private meeting when the legendary QB returned to Gillette Stadium as part of the Tampa Bay Bucs squad. The duo spoke for 20 minutes and while they may not have discussed the return at that point, one cannot rule it out now.
"Belichick and Brady together, that is how it has to end. This is the Shawshank reunion. They always come back. I'm just saying, don't rule it out." Simmons concludes. Tom Brady and Bill Belichick are both struggling with their teams this season. The Bucs have been underwhelming and the Patriots are struggling. Maybe this does mean that the two do need one another. Brady and Belichick, for one last dance, would definitely be something that all fans would want to see.
Do follow us on: Facebook | Instagram | Twitter
Also Read: Jimmy Garoppolo spills some 'interesting' beans about him being approached by the Dolphins during the off-season ahead of the 49ers
Also Read: Chaos unfolds as ex-NFL star Antonio Brown locks himself and refuses to turn himself in to the police over domestic violence charges