Brett Favre and his reputation has surely seen better days but a welfare fraud of millions of dollars in one of the poorest states in the country will surely damage one's reputation and legacy even if one is a Pro Football Hall of Famer. There are some things that are universally panned and depriving the needy is one of them. Favre has been receiving flak from all strata of society including his fellow Pro Football Hall of Famers last week it was Shannon Sharpe now it's Terrell Owens.
The man known as T.O. is not afraid of anyone and has been known to speak what he feels without hesitation and he lived up to his reputation when he sent out a hilarious tweet with a meme that referenced to Favre's alleged involvement in the welfare fraud. There have been reports that Favre was one of the key figures who were involved and benefitted from the multi million dollar welfare fraud which involved Mississippi's former Gov. Phil Bryant and several others. The allegation is that Favre and others tried to use the funds for building a volleyball stadium at Favre's alma mater University of Southern Mississippi. Owen's tweet went viral on Twitter.
Also Read: Is Deshaun Watson and the Browns karma to blame for DISPARAGING loss to the Jets after leading by 13
"Thank you TO for putting this out there." Reactions to TO's roast of Brett Favre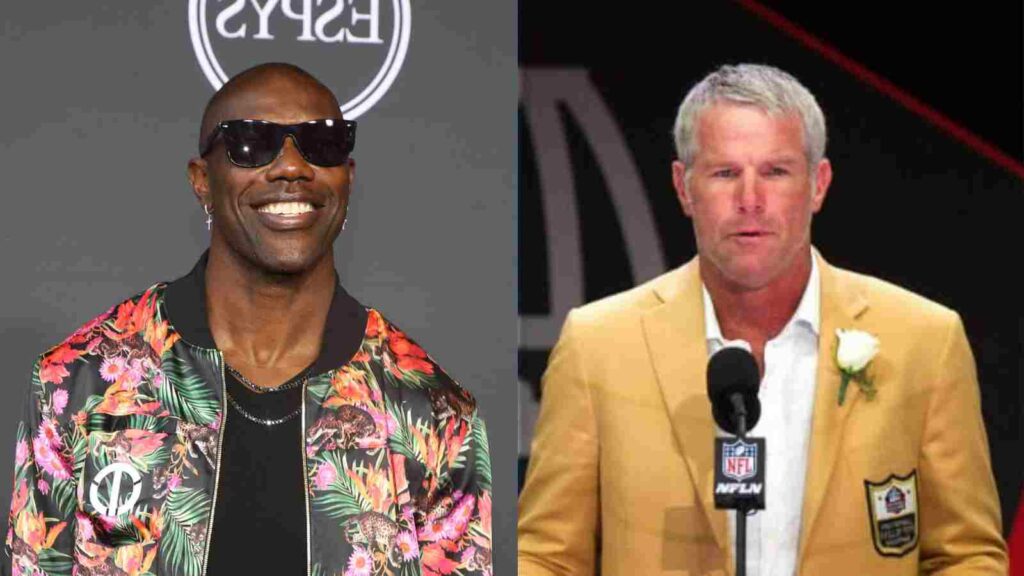 Brett Favre notably played for the Green Bay Packers, New York Jets, Minnesota Vikings and Atlanta Falcons. Favre had been found by the state auditors to have received some part of the misappropriated funds. Owens decided to take a shot at the gunslinger and twitter loved it-
For a man who was unceremoniously kept out of the Hall of Fame for years due to character issues might be more than justified to criticize Favre who despite his own sets of issues was voted in on the first ballot.
Do follow us on: Google News | Facebook | Instagram | Twitter
Also Read: "Move over Halas family," Aaron Rodgers claims REAL 'ownership' of Chicago Bears with a DOMINANT victory for the Packers
Also Read: "Fire that moth*r fu*ker," Snoop Dogg's 8 year old request for Steelers HC Mike Tomlin still holds TRUE