Von Miller played an integral part in the Bills' immaculate winning run this season. The Bills have been exceptional this season and are beating teams with little or no pressure.
This was possible due to the solidity that Miller provided in the defense as the veteran LB led the team in total sacks. However, the Buffalo-based team will have to look at other options as the veteran has recently suffered an ACL injury that will put him on the sidelines throughout this season.
Miller suffered the injury during the Bills' win over the Lions on Thanksgiving, where he tore his ACL and was later confirmed by the Bills' HC Sean McDermott that he will be out for the entire season.
Miller is currently one of the best if not the best in his position and his absence will be felt as the Bills will require solid leadership when going through the playoffs.
However, there's a silver lining as CB Tre White has just recovered from his injury and was back in the Lions game. Although, that was the only game where the two formidable defenders shared the turf, as Miller was later injured.
Also Read: Greg Roman, offensive coordinator and the mastermind behind the Ravens' offense rumored to take over the HC role at Stanford
Social Media believes Bills Super Bowl dreams are crushed with Von Miller's injury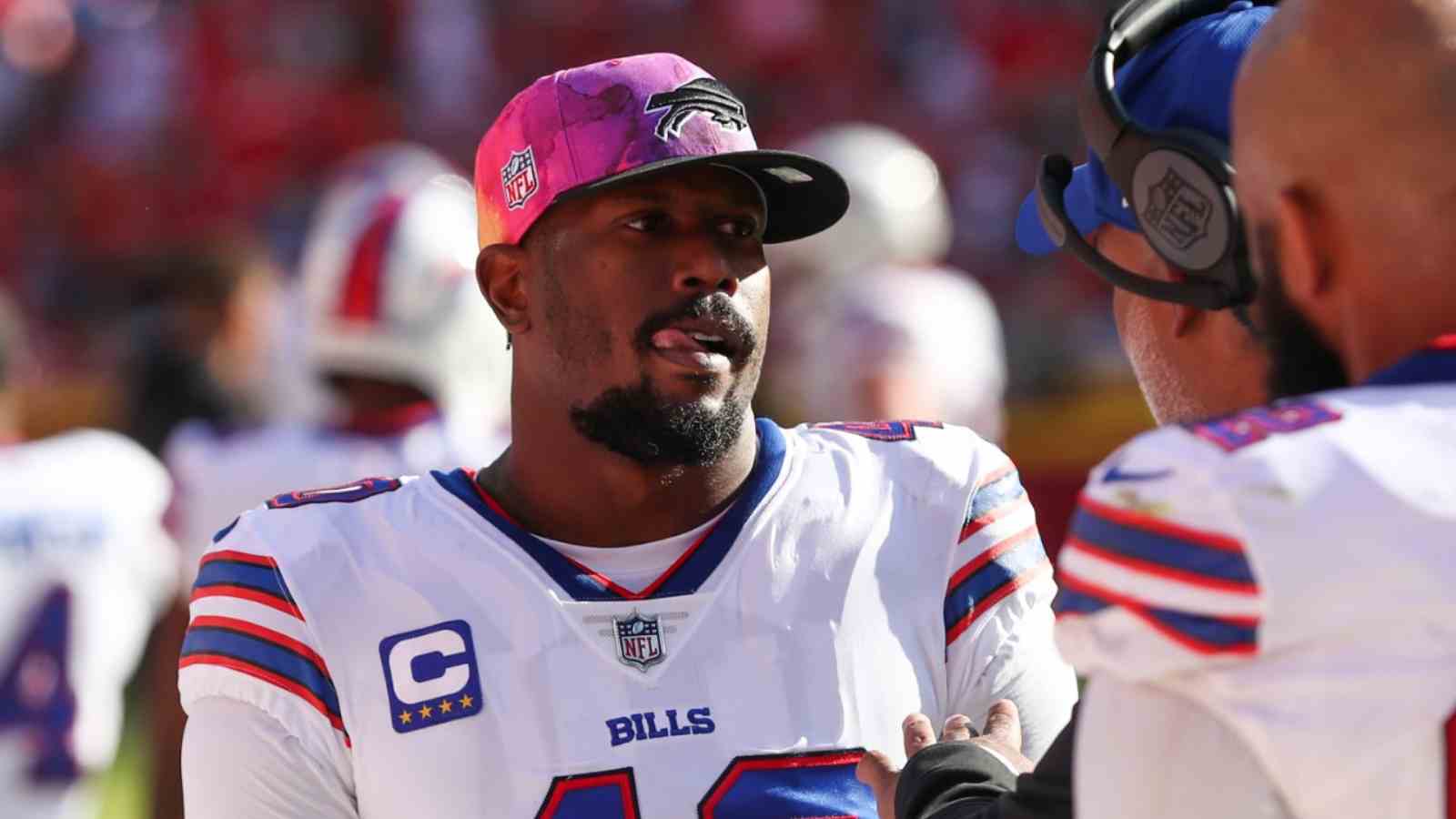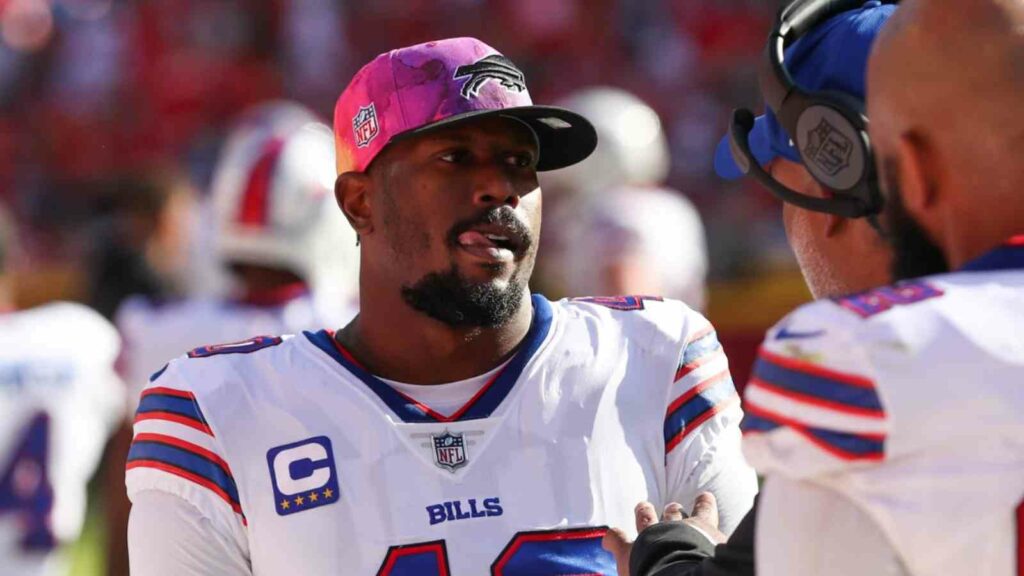 Von Miller's injury has dealt a brutal blow to all the Bills fans and the people rooting for them to win the Super Bowl this season. Although, they have countless talent in their defense including the likes of defensive ends Greg Rousseau, A.J. Epenesa, Boogie Basham, and Shaq Lawson plus defensive tackles Ed Oliver, Jordan Phillips, and DaQuan Jones it won't be the same without veteran pass rusher.
NFL Twitter went into a frenzy after Miller's injury news broke and everyone started to react to the situation. There were polarizing reactions as the Bills fans were saddened, while the Chiefs fans rejoiced at the opportunity.
However, there was a common theme going around on social media that stated the Bills don't have the quality now to win the Super Bowl and they can bid goodbye to their dream run.
The Bills are currently the top seed in their division with a record of 9-3 all thanks to the great defense led by Von Miller who won't be part of their Super Bowl run or their next game when they face the Dolphins who are also contenders for the AFC championship.
Do follow us on: Facebook | Instagram | Twitter
Also Read: "My bad," Lamar Jackson provides a light-hearted apology for his offensive and vulgar reply to a fans tweet