Cam Newton was once considered a reliable and decent QB in the league. The former Carolina Panthers QB had the skill and technicality to survive in the cutthroat world of the NFL and even won the iconic MVP award for his performance.
At one point, Newton was extremely in-form and was breaking many rushing records in the NFL while playing for the Panthers. However, football is a brutal sport and you are only remembered for your last performance.
After suffering consecutive injuries, Newton's form faltered and the free-agent QB found himself fighting for a place on the team's roster. That later resulted in him being a free agent.
Although Newton hasn't played football in over a year and a half, mentality he is still strong and the QB hasn't given up yet. The former Patriots QB believes that he can still make a comeback in the NFL and decided to display his skill during the Auburn Pro Day.
The 33-year-old QB displayed exceptional skills with the ball during his performance and was looking like a force to reckon with. He threw more than 30 passes during his session. However, the most splendid pass was the 50-yarder that he threw downfield to his brother.
The throw from Cam Newton was exceptional, and many started to praise the former QB for still being in form. However, signing a player just based on one practice session is pretty impractical, and not sure if the QB will get any contracts yet.
Explore Further: NFL Waterboys Salary: How much do the Waterboys make in the NFL?
Cam Newton has been working hard to get back into the league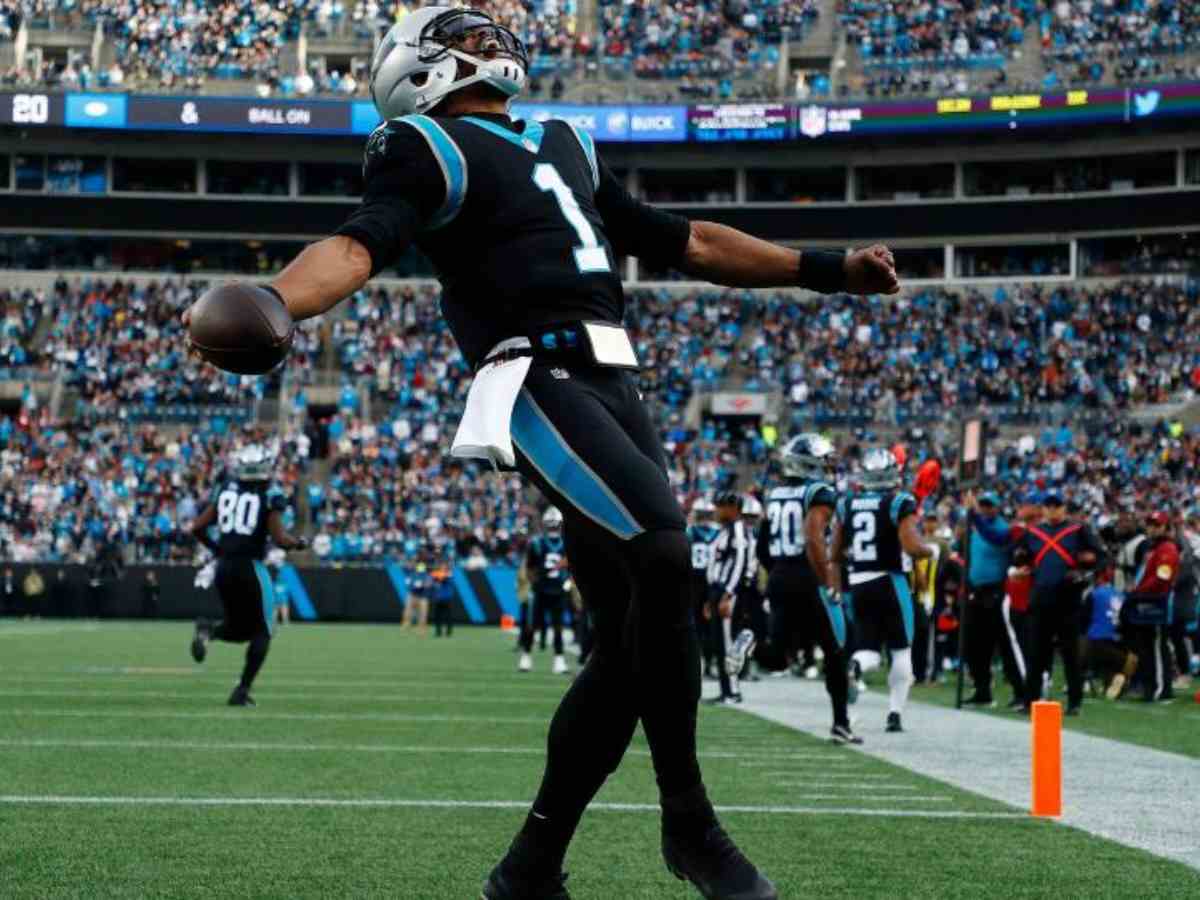 Making a comeback in the NFL after being on the sidelines for one and a half years is a difficult task. Nonetheless, Cam Newton is up for the struggle and has been working really hard to make a comeback in the league, according to his brother Caylin Newton.
Caylin was also the one who invited his brother Cam to throw for the Auburn Pro Day and also helped him throughout the practice session. The younger brother believes that Cam has been working really hard for another chance in the league and won't give up that easily.
"What everyone sees on the TV screen, they see his character and they see his confidence," Caylin Newton said. "They don't see the grit. They don't see how many hours he puts in. So, the media has what they say about who he is. I know who he is. And anywhere he's been, they know who he is, too."
Cam Newton is hopeful that his performance during the Auburn Pro Day will land him a contract from an NFL team. However, no team has approached the former QB for a contract yet.
Do follow us on: Facebook | Instagram | Twitter
Related: "Legit babe!" Jimmy Garoppolo offered a 'lifetime of free sex' from two Nevada brothel workers after Raiders move
Related: Alabama freshman DB Tony Mitchell ARRESTED for drug and firearm possession