Cam Newton is back in the news after a long time. The quarterback has been out of the NFL for almost over a season. Cam last played for the Carolina Panthers, he went back to the team that drafted him, the team that he took to the Super Bowl and had an MVP caliber season with. Despite all of his history with the team, he did not last long there, from his style of play, it was painful to see but the harsh reality was evident that the best of Cam was behind.
He recently appeared on 'The Pivot' podcast where he spoke about his life now, hopes of playing in the league, and the real reason why things didn't work out for him in the last two teams that he played for. During the conversation, Cam Newton made a bizarre claim, he believes that he is more valuable than Tom Brady, Aaron Rodgers, and Peyton Manning. That claim is just wild considering that Cam has not even won a Super Bowl or had more than one MVP caliber season.
Also Read: "Throwing like he's hungover from partying with Brady after The Match": NFL Twitter reacts to the Packers QB attending the minicamp
"I'm not gonna conform to nothing": Cam Newton on his attitude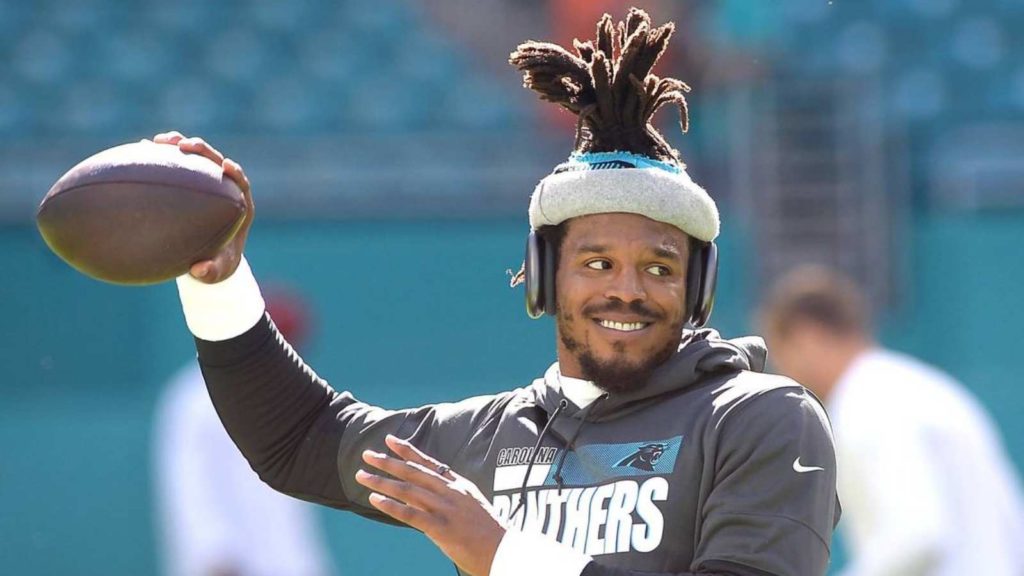 Cam spoke about his attitude and his perspective on matters of race and what he brought to the locker room when he was in the NFL. "I'm not going to conform to nothing," Cam said which is not surprising, he is definitely one of the most unique personalities to play in the NFL. From his dressing style to even the font that he uses on his social media posts, they are all different and not something you would be accustomed to seeing on a daily basis.
"When I don't have nothing else, I think I would need my people to stand up for me. Jay Z said it best, 'I'm not black, I'm OJ.' You take that mantra where it's like, Nah man I cannot go back to the hood, Nah man I cannot go back to the city UNTIL I have to."
Cam stated believing that there is a sense of unity and brotherhood amongst black players in the league and that the relationships between them are stronger than that of a white player with a black player. He feels that black players also give back the most to the community. In this perspective, Cam believes that he is better than the top quarterbacks across the entire league.
"I saw myself more valuable than a Tom Brady, I saw myself more valuable than a Aaron Rodger, I saw myself more valuable than a Peyton Manning, not because of the talent, just because I could go into their community but they could never go to my community." Cam Newton concludes.
He feels that though there is a significant amount of bonding between quarterbacks of all races and black players, it is not the same when compared to two black players. He feels that black players can bond with any player and that he can go and be part of any community but it is not possible for a white player to do the same.
Also read: "I'll represent a 7 jersey in the stands": Rob Gronkowski drops a major hint at his participation in the next NFL season
Also read: "One of the most brilliant PR moves, marketing at its finest": NFL Twitter approves of the Dallas Cowboys season schedule reveal video featuring Stephen A Smith