Roquan Smith is not a name that comes with bells and whistles but the 25 year old Georgia alum is not a name to be taken lightly. The two time 2nd team all pro inside linebacker for the Chicago Bearsis up for an extension.
The Bears took Smith with the 8th pick in 2018 and signed him to a rookie contract which expires after the 2022 season. Reported by Ian Rapoport of NFL network will not participate in training camp "because of his contract situation. Smith has not yet received an offer he would remotely consider, thus he'll wait."
Bears not offering Roquan Smith his due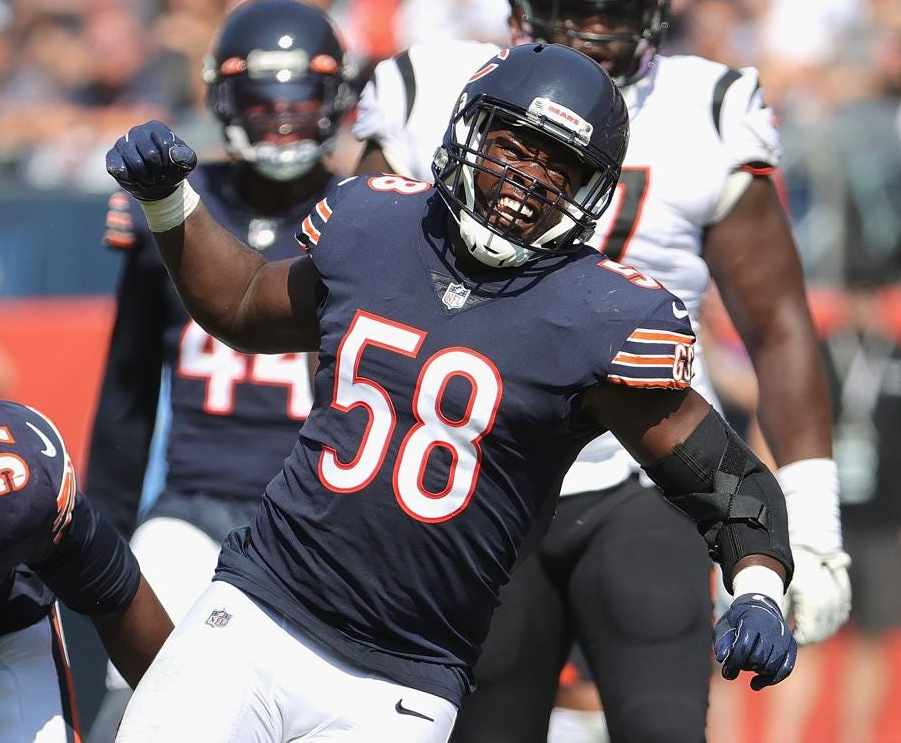 The Bears who picked Justin Fields with the 11th pick in 2021 NFL draft are on their way up and Smith is a piece they don't want to lose. Smith the 2017 Butkus award winner is one of the most underrated players in the league. He's recorded over 100 tackles in each of his first four seasons.
Last season Smith had 163 tackles, 3 tackles for loss, 3 sacks, 3 passes defended, and 1 interception, which he returned for a touchdown. The man due to earn $9.7 million this season expects a huge payday which according to the reports Bears have still not offered him. Smith's production speaks for itself and he has no doubt earned a pretty significant payday. Are Smith's demands too high or are The Bears being conscious with their money?
Smith is the only player in the last 23 years after Hall of Famer Ray Lewis to post 300 or more tackles and 30 or more tackles for loss during a two-season span. Despite his stellar numbers Smith has never made it to 1st team All Pro.
Bears who will begin a new era under new head coach Matt Eberflus no doubt want to make it big in the coming seasons which will be easier with Smith under contract.
Do follow us on: Google News | Facebook | Instagram | Twitter
Also Read: "Brady as no. 1 is a JOKE": NFL fans blast Madden 23 QB rankings after spotting Aaron Rodgers below Tom Brady
Also Read: Those outside of the facility, they don't know what's going on at practice": Justin Fields gives a fitting reply to all the critics counting the Chicago Bears out