Colin Cowherd is an NFL analyst and his primary job is to criticize teams and players for performing poorly this season. However, Cowherd has spoken a lot about a certain team and its organization.
The Packers have been continually criticized by the NFL analyst and Aaron Rodgers would always get the short end of the stick. Although, this time it was HC Matt LaFleur who was ripped apart by Cowherd for poor management of a good squad.
Matt LaFleur has one of the best quarterbacks in the game but is not able to utilize him properly. According to Cowherd, the Packers HC lacks identity and has no independent style of play like the Rams under Sean McVay or the 49ers under Kyle Shanahan.
The Herd host also pointed out the ease with which the Eagles dominated the Packers as they rushed for a record 365 yards, and it all came down to the softness of the Packers' defense.
The Packers' defense is getting obsolete game after game and they are turning soft and putrid, according to Cowherd. "The longer Matt LaFleur is the Green Bay Packers coach the less resilient and the softer this franchise gets. Five of the Packers' seven highest cap hits are on defense and the tackling is putrid. You become your coach." Colin Cowherd stated on the Herd.
Also Read: "It's been long enough" Stephen A. Smith DEMANDS the Packers to shut down Aaron Rodgers after his abysmal season and try out Jordan Love instead
Colin Cowherd thinks that Matt Lafleur was hired for PR purposes only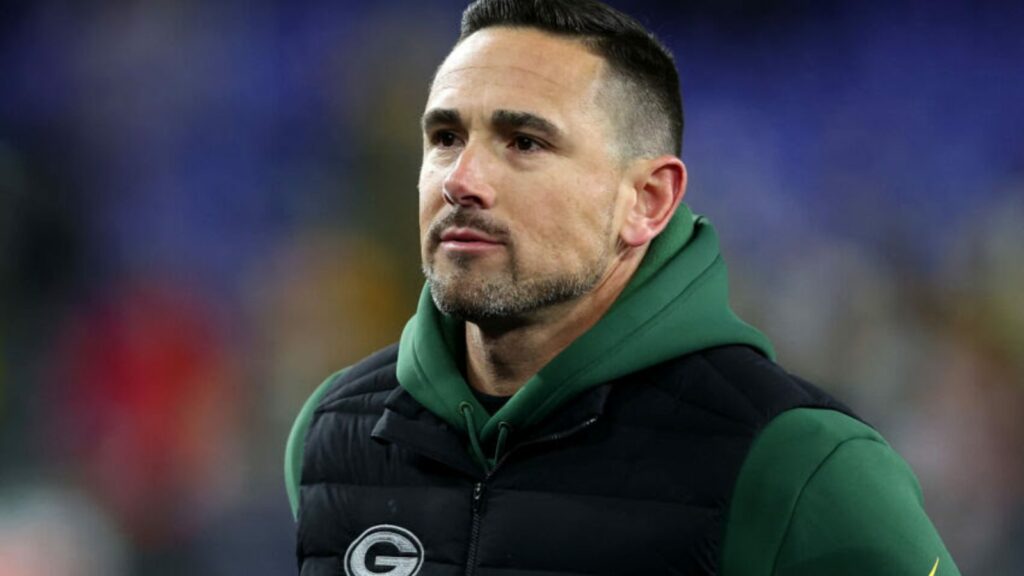 Colin Cowherd also called Matt Lafleur 'just a handsome coach' who was brought in the team to combine with a handsome quarterback, that's all. He further vented that the Packers' HC has no individual quality and that the reason he was given VIP status by the fans is that he defeated the Bears and the Lions twice a season.
Green Bay is surely not an average team as they have been regarded as the Super Bowl contender nearly every season in recent history. Although this season was completely different as they weren't even able to beat the teams they usually were comfortable beating. The Packers' season has come to an end and it's time to focus on the next season and make massive large-scale changes to the organization.
Colin Cowherd ended his rant by saying that countless other teams are better than the Packers currently and there is no light at the end of the tunnel for the Aaron Rodgers-led team.
Do follow us on: Facebook | Instagram | Twitter
Also Read: "This f***er should never return to the NFL," Odell Beckham Jr. WHACKED on social media for his unruly behavior on a plane before getting kicked off
Also Read: Watch: "Complete LOSER," Jaire Alexander OBLITERATED by Eagles' fans for giving them the middle finger, Twitter accuses him of faking injury