49ers WR Deebo Samuel took a cheeky dig at the Eagles and their fans by downplaying the loudness of Philly fans at the Lincoln Financial Field. The San Francisco 49ers will face the Philadelphia Eagles at Lincoln Financial Field on Sunday in the NFC Championship game. The stage couldn't have been set better as no team will go in as a clear favorite in the battle of aggressive offense and a tight defense.
Speaking to the media ahead of the Championship game, Samuel acknowledged that the Philly fans at the Lincoln Financial Field will be loud but surprisngly added that no stadium is as loud as theirs. This is a weird take as 49ers fans at Levi's Stadium aren't particularly known for being loud and Samuel terming them as the loudest is clealry an exaggeration.
He also said that he knows the gravity of the situation- the Eagles are playing at home in an NFC Championship game so obviously, the fans will get behind their team to their best. He also added that the 49ers aren't much paying heed to the 'away' factor and are determined to have a good outing."We know it's going to be loud. But no stadium is as loud as ours. They're at home. NFC championship. They're going to be all riled up. We don't feed too much into that," Samuel said.
For starters, the 49ers fans at Levi's stadium aren't even amongst the Top 10 loudest in the NFL. Currently, the Chiefs fans at the Arrowhead stadium hold the record for being the loudest not only in the NFL, but also the world. The stadium currently holds the Guinness World Record for loudest open outdoor air stadium when they hit 142.2 decibels during a 2014 game against Tom Brady's Patriots.
Explore further: "Not surprised at all," Rob Gronkowski DEFENDS Tom Brady's NSFW podcast blowup by citing his mental capacity over retirement decision
Eagles fans troll Deebo Samuel for his statement ahead of NFC Championship game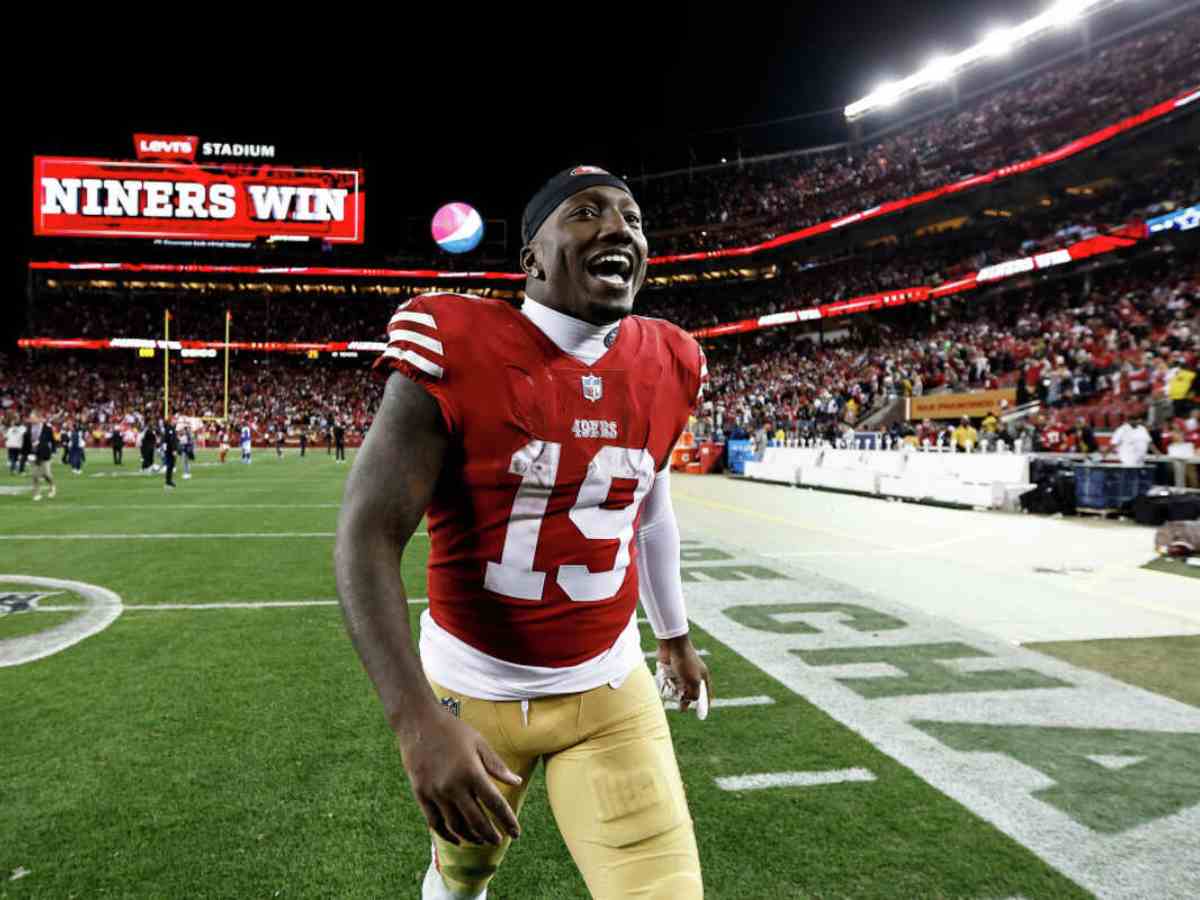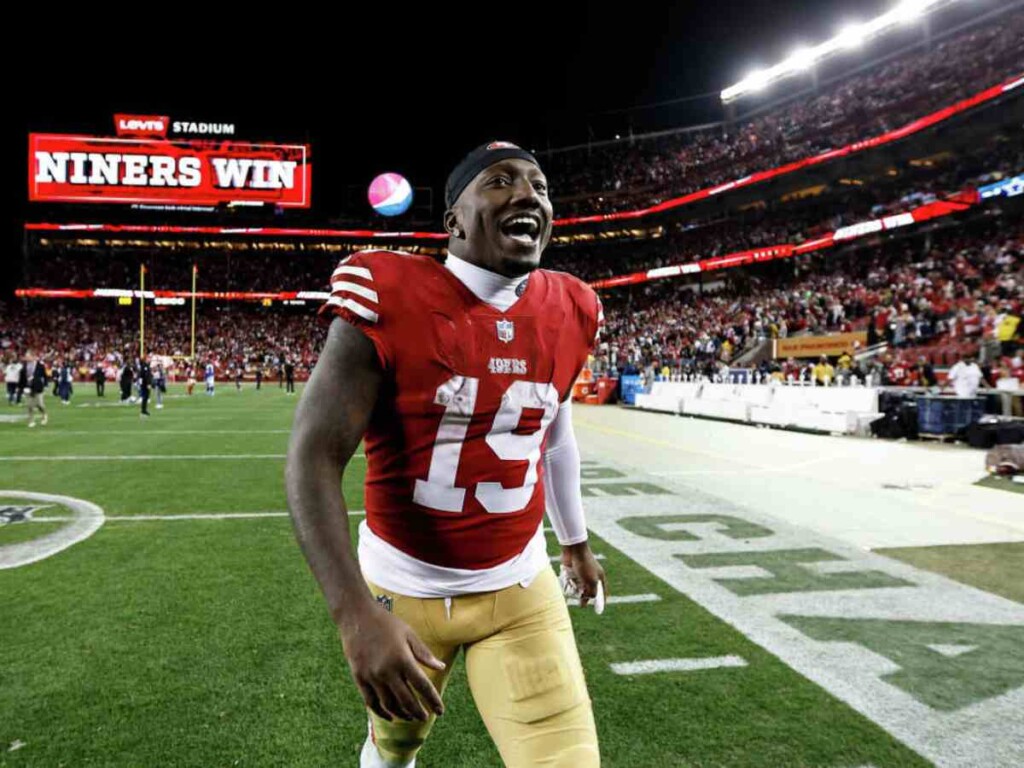 Eagles fans didn't take Samuel's comments well. They took it as an insult to the Philly fans and mocked Samuel for saying such things without thinking twice. They also accepted Samuel's challenge and many believed that the WR challenged the Philly fans without any reason.
The Eagles and the 49ers were the two best teams in the NFC from the regular season and hence, their clash in the NFC Championship game is much-anticipated. It will also be a battle between two young QBs- Brock Burdy and Jalen Hurts– both competing in their first Championship game.
Explore further: "But I'm the A-hole," Odell Beckham Jr hilariously reacts to Sha'Carri Richardson getting 'kicked off' the airplane
Explore further: "The conversation changes about Patrick Mahomes," Stephen A. Smith makes a bold call on Chiefs QB's status ahead of Joe Burrow test in upcoming AFC Championship game