The Miami Dolphins suffered their first defeat of the 2022/23 NFL season in their Week 4 clash against the Cincinnati Bengals by a margin of 27-15. However, Dolphins head coach Mike McDaniel will feel more aggrieved with this defeat than any regular season match.
Dolphins star quarterback Tua Tagovailoa suffered a horrific head injury for the second consecutive week, and this time it was much more fatal. The 24-year-old hit the back of his head on the ground after being tackled onto the pitch by Bengals nose tackle Josh Tupou and lay there for quite some time.
Also Read: "Move over Aaron Donald, it's Micah Parsons time," Twitter Reacts to Cowboys LB's INCREDIBLE tackle on Daniel Jones
Mike McDaniel was extremely concerned about the plight of Tua Tagovailoa after he suffered a knock on his head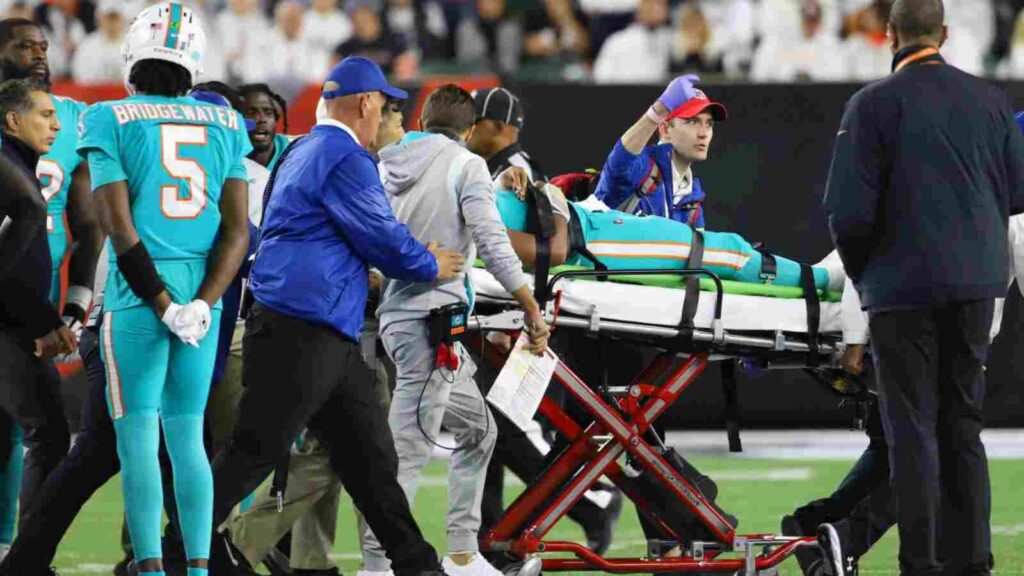 Medics rushed onto the field immediately as he seemed to raise his hand for help, and head coach Mike McDaniel seemed to claim that the quarterback was calling him out onto the pitch after injuring his head.
Eventually, he was stretchered off the pitch, and taken to a hospital for further concussion checks, as the NFL has always maintained how important player safety is to them. Speaking after the game, Mike McDaniel gave his raw views on the injury and said that it was a very scary moment for everyone present at the stadium, to witness him go down like that.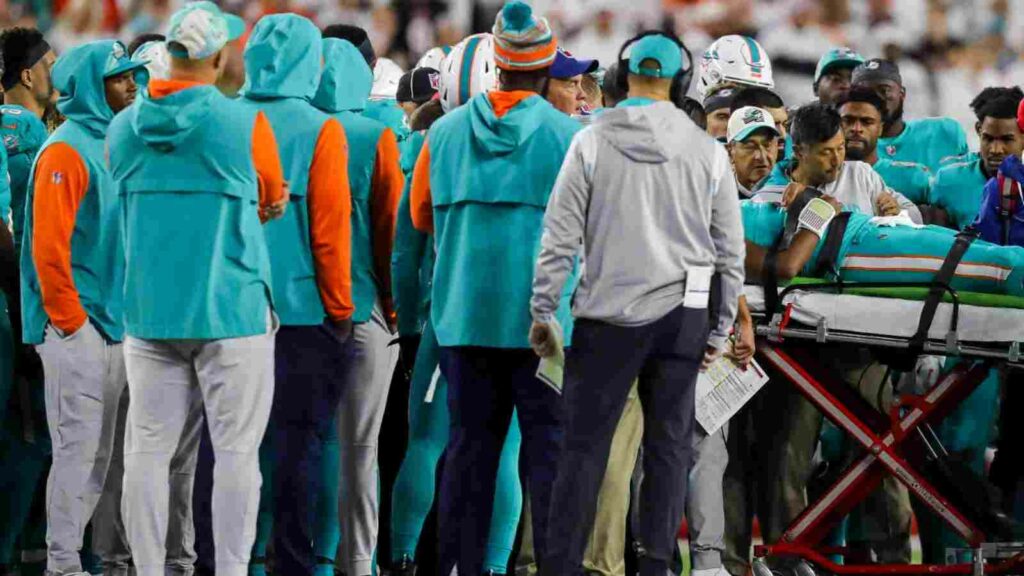 "I could tell it wasn't the same guy that I was used to seeing," McDaniel said. "It was a scary moment. He was evaluated for a concussion. He's in the concussion protocol, but he's being discharged.
"It's an emotional moment. It's not a part of the deal you sign up for. His teammates and myself were very concerned, but he got checked out and it's nothing more serious than a concussion."
Do follow us on: Google News | Facebook | Instagram | Twitter
Also Read: "That hat ain't it," Twitter HILARIOUSLY roasts Erin Andrews for fashion choices in Tampa
Also Read: "Tom Brady played the greatest regular season game of his career," Skip Bayless hails the GOAT despite CRUCIAL error against the Packers