The Dallas Cowboys and New York Giants went face to face in the NFL's Thanksgiving fixture this Thursday. Every year, a big game is scheduled for the start of the holiday season.
Thanksgiving is a special occasion in the States as families come together and have a great time, and what better to do than watch football and praise your favorite teams while criticizing the rest?
Fox Sports had a special Thanksgiving this year, all thanks to the people of America. The Giants-Cowboys game pulled in over 42 million viewers, making it the most-watched NFL regular season game in the history of the sport.
The viewership number went up by an immaculate 49% from Fox's last year Thanksgiving matchup between the Chicago Bears and Detroit Lions and 3% up from last year's fixture between the Cowboys and the Raiders.
However, 42 million is not a big jump from the previous record held by the Monday Night Football game between the 49ers and the Giants, which raked in over 41.6 million views way back in 1990.
This was all probably possible as the Cowboys are one of the most loved teams by the people of America and the holiday of Thanksgiving also played a major part in making it the most viewed game in the NFL regular season ever.
Also Read: "You'd still take Tom Brady," Skip Bayless BACKS Bucs QB ahead of Patrick Mahomes in battle of the most clutch QBs in NFL
The Cowboys managed a comfortable win against the Giants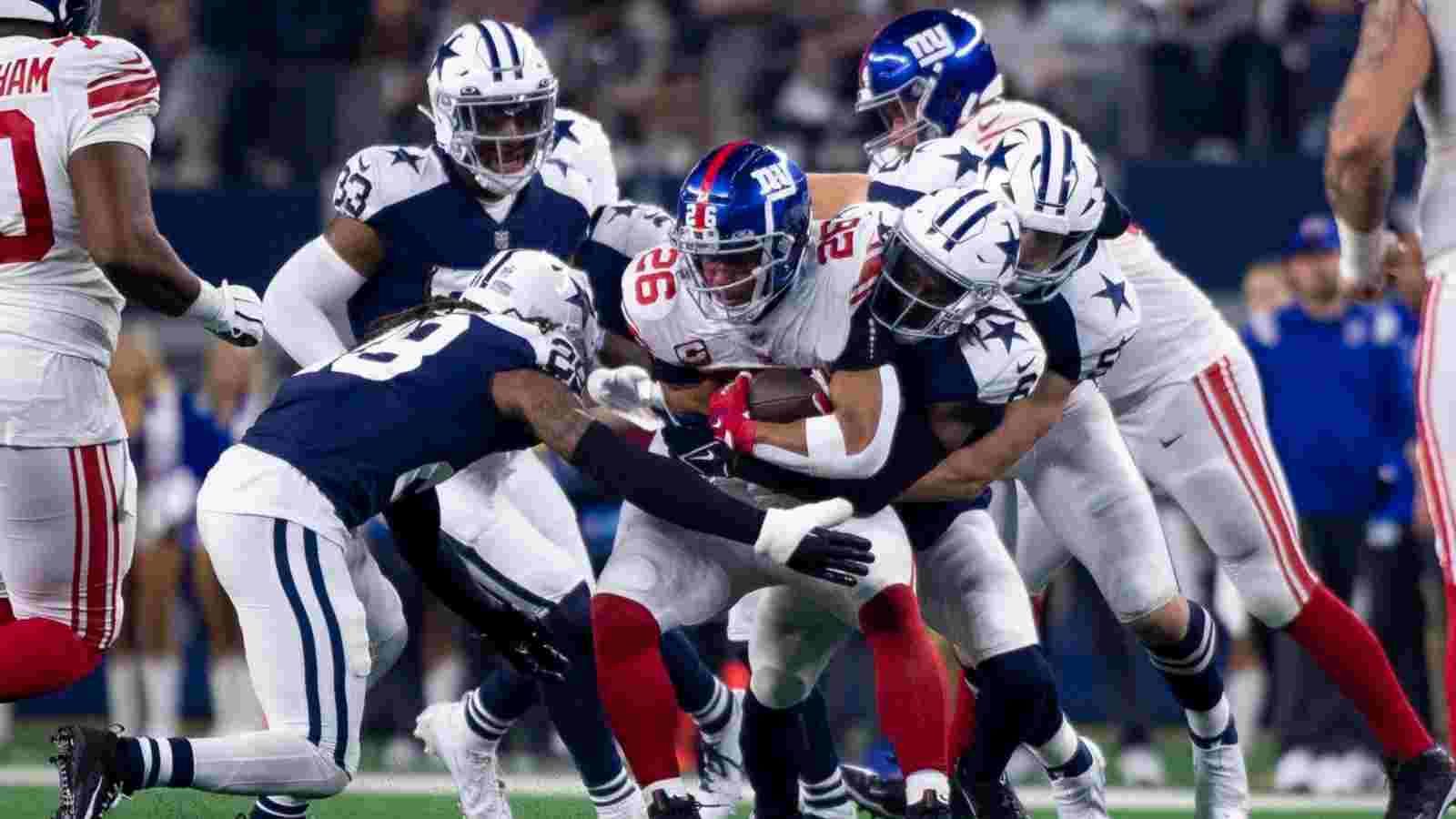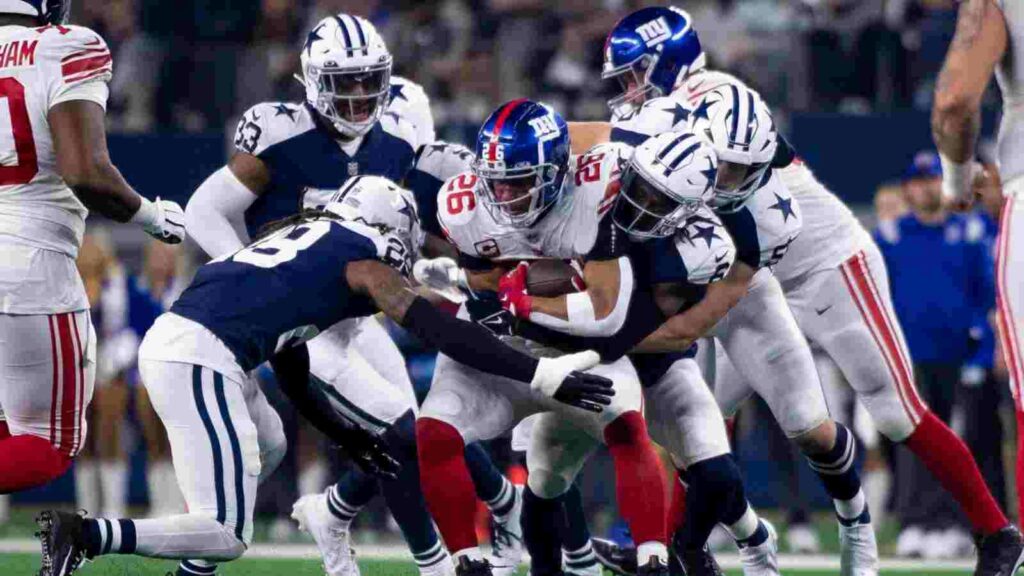 The Cowboys were strong favorites going into the game as the Giants had several injury issues. The teams had a similar record going into the game, with both of them being 7-3 in the NFL.
However, this game didn't feel like the most watched regular season game ever, as it lacked thrill and excitement. The Cowboys managed to get a comfortable win with a final score of 28-20.
The game started slowly as the winning team was trailing, but picked up in the second half when QB Dak Prescott led them to two straight touchdowns. The Giants weren't able to match their firepower, resulting in a loss for the New Yorkers.
Prescott had a decent game as he completed 21 passes out of 30 and threw for 261 passing yards with two touchdowns and two interceptions. RB Ezekiel Elliott also scored a touchdown while rushing for 92 in 16 attempts.
The Cowboys have managed to set a new record in the NFL, which will help them a lot with their confidence as they go into the end of the season with aspirations for a Super Bowl.
Do follow us on: Facebook | Instagram | Twitter
Also Read: "COME ON THEN!": Cowboys LB Micah Parsons continues his pursuit to recruit Odell Beckham Jr, gives frenzy shoutout AGAIN on Twitter
Also Read: "Pure Garbage," Jets Wilson gets reprimanded on NFL Twitter as teammates turn on the QB after DREADFUL performance against the Patriots