Tom Brady is no doubt the greatest to ever play the game of football. The GOAT as he is known by now has done it all on a football field so when he announced his retirement the world was not surprised even though he was still at the top of his game and counted among the best. His decision to un-retire and go back to the field and try to win another Super Bowl has made waves all over and resulted in a turbulent few months for him.
More than anything his wife Gisele Bündchen's unhappiness with his decision has been the top story this off-season and there have even been reports of a potential divorce floating around. The power couple's relationship has been having troubles since Tom Brady decided to go back for another season as per reports Gisele isn't thrilled about the decision and recently she herself spoke about it in an interview with Elle about her concerns about his decision- "This is a very violent sport, and I have my children and I would like him to be more present.I have definitely had those conversations with him over and over again. But ultimately, I feel that everybody has to make a decision that works for [them]. He needs to follow his joy, too."
Also Read: "Happy wife, happy life" Stephen A Smith picks a side in the ongoing spat between Tom Brady and Gisele Bundchen
"I obviously made the commitment for this year." Tom Brady on his future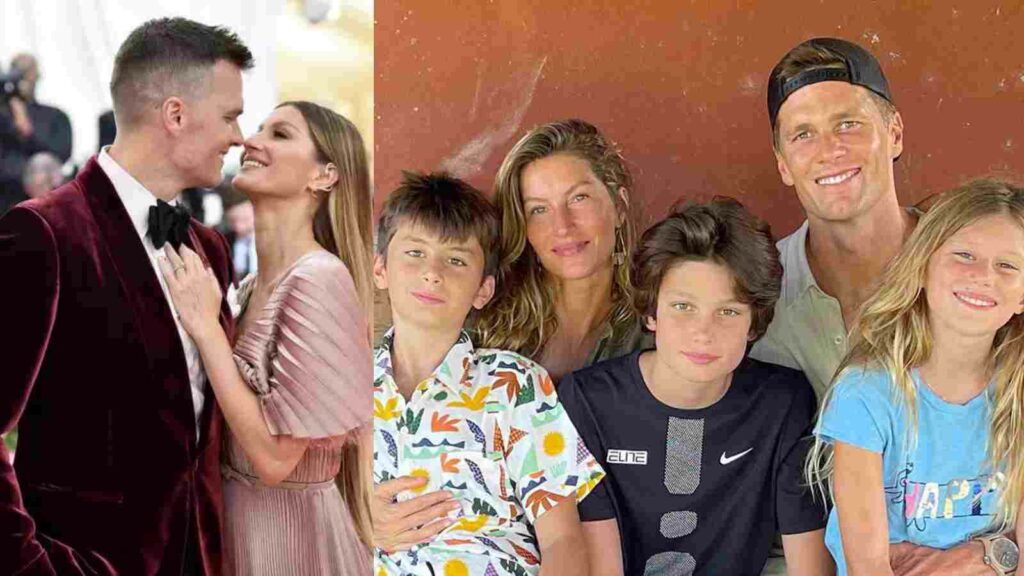 Tom Brady seems to understand his wife's side of things as he hinted that he is closer to the end on his podcast Let's Go with co-host Jim Gray-"I'm just really feeling intensely my emotions. And I feel like I always have that, but I think when you get close to the end — and I don't know exactly where I'm at with that, but there's no decision to be made, it's not like I have 10 years left, I definitely don't have that."
But the end and his family might have to wait till the end of this season as per Brady-"I obviously made the commitment for this year and everything's going to be continuously evaluated all these different aspects at play."
He seems to under his wife's concerns too and shares them as he also said-"And I think when you're 45, and you have a lot of other commitments and obligations which are very important to you — namely children that are growing up and things that, I haven't had a Christmas in 23 years and I haven't had a Thanksgiving in 23 years."
The husband and wife pair aren't currently at the best point in their relationship as stated earlier Gisele wants her husband back at home with family instead of being away for games and wants him there for their kids.
For now, the couple is at an impasse with multiple reports of divorce circulating and any expressing concerns for the status of Brady's mind and performance with the season now underway. If the first week is anything to go by he is called the GOAT for nothing as he leads his team the Tampa Bay Buccaneers to an emphatic 19-3 win over the Dallas Cowboys.
Do follow us on: Google News | Facebook | Instagram | Twitter
Also Read: "The worst owner in professional sports." Jerry Jones under fire after Cowboys' UGLY 19-3 loss against the Buccaneers
Also Read: "Yelling profanities," Drunk Baker Mayfield once tried fleeing cops only to get caught before signing rookie NFL deal