The 30-year-old quarterback recovered from his shoulder injury that occurred in March by passing his physical. This entails that he won't be placed on the physically unable to perform(PUP) list. This erases Garoppolo's $7.5 million injury guarantee money.
Sports writer Ian Rapoport stated on his Twitter "After his physical today, 49ers QB Jimmy Garoppolo won't be placed on the QB list"
Jimmy Garoppolo maintains a record of 11,852 yards, 71 touchdowns and 38 interceptions in his eight seasons in the NFL. Garoppolo went 31 – 14 as the 49er's quarterback in the regular season after they traded for him in 2017. He was also part of the team run to the super bowl in 2019
Jimmy injured his shoulder in march during the Niner's NFC divisional round win over the Dallas Cowboys last season. This required him to undergo surgery which was also followed by rehabilitation keeping him out of the mandatory minicamp and also postponing the trade that was going to happen.
Also read: Hurry up please": Davante Adams desperately wants to see Kevin Durant in Raiders gear after NBA star's trade request
What's next for Jimmy Garoppolo?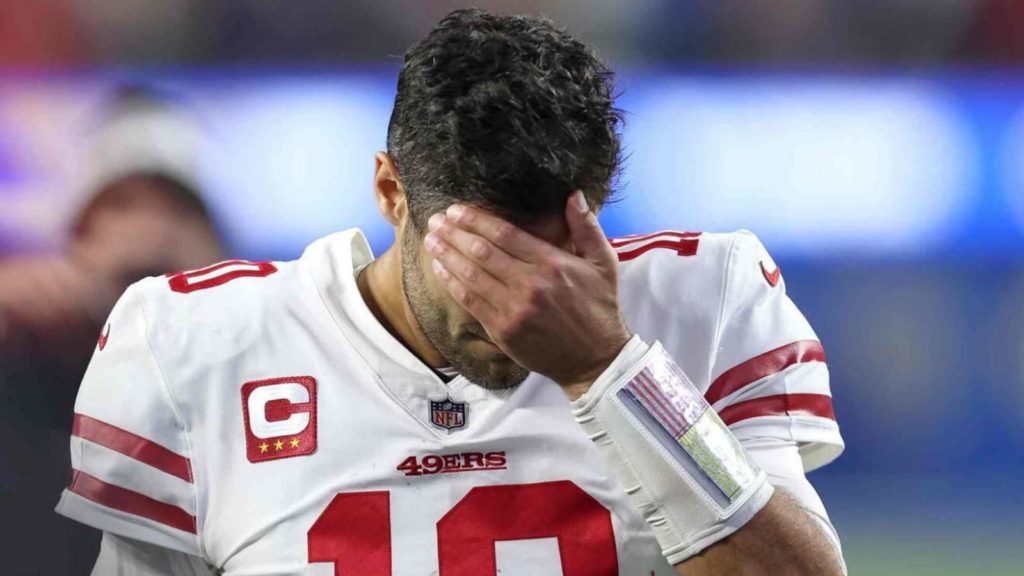 The 30-year-old doesn't have a set place in the team as coach Kyler has already handed the keys to the future to Trey Lance and with the future set in the hands of Trey, Jimmy will have to look for another team to fulfill his passion of playing football.
Garoppolo most likely will be traded to another team but for that to happen he'll need to be physically fit and ready to play, passing the physical is a step towards this. There's also the concern of Garoppolo's huge salary which can put a dent in a team's pay structure due to the salary cap.
Jimmy Garoppolo is an experienced quarterback who has gone through multiple seasons of football in the NFL. He still has a lot to offer and thinks his better years are ahead of him.
Do follow us on: Google News | Facebook | Instagram | Twitter
Also read: "Don't think it's real": Tom Brady's insane hole-in-one shot sends NFL Twitter into a frenzy