Former Super Bowl LIII MVP, Julian Edelman might just be looking for another shot in the NFL after the wide receiver announced his retirement from the sport in 2020. The New England Patriots veteran won 3 Super Bowl titles during his 11-year career with the franchise and is potentially eyeing a fitting good-bye.
During a media interaction in Croatia, the 36-year-old was asked whether he would return to the NFL to play with his former teammate Tom Brady at the Tampa Bay Buccaneers. Julian Edelman however clarified that he is more likely to play for the New England Patriots if he eventually decided to make a return.
Also Read: "DAMN, what you smoking?": NFL Twitter trolls Davante Adams for calling Derek Carr as talented as Aaron Rodgers
Julian Edelman has hinted that he wants to return to the New England Patriots if he decides to unretire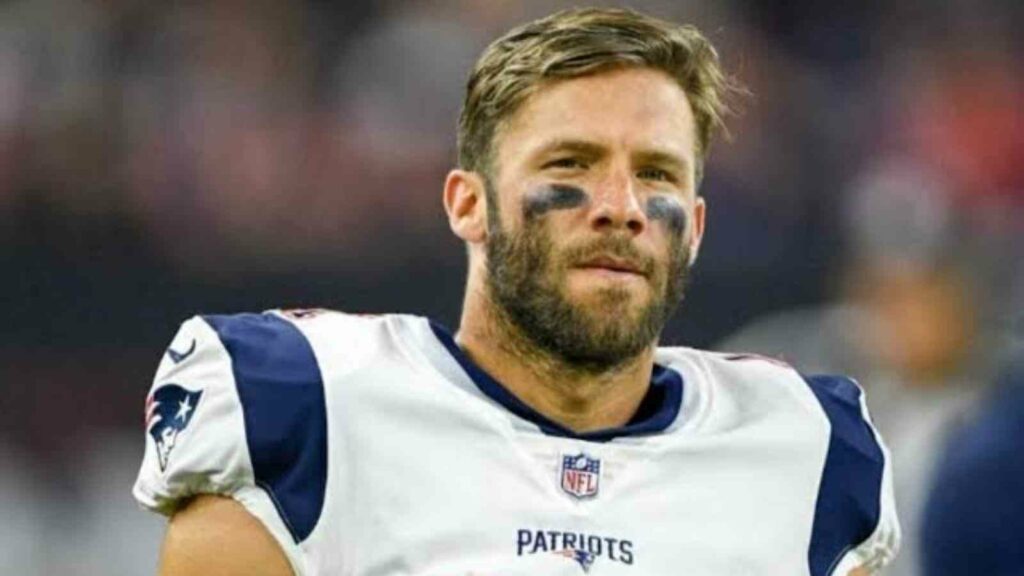 "I don't know, we'll see," Julian Edelman said when asked if he'll return to play in the NFL with his former teammate, Buccaneers quarterback Tom Brady.
"That's called a little teaser. We'll see. We're staying in shape but you never know. But I'd probably go back to the Patriots. I love the Patriots. Foxborough Forever."
Julian Edelman had previously ruled out signing for the Tampa Bay Buccaneers last season, when he had the option of rejoining the old group of Tom Brady and Rob Gronkowski. The veteran wide receiver spent the first 11 of his 12 NFL seasons playing alongside Brady in New England, where the quarterback-receiver duo won three Super Bowls together.
Also read: "Don't think it's real": Tom Brady's insane hole-in-one shot sends NFL Twitter into a frenzy
Also read: "One of the most brilliant PR moves, marketing at its finest": NFL Twitter approves of the Dallas Cowboys season schedule reveal video featuring Stephen A Smith