The Miami Dolphins are preparing for the next NFL season with great detail and have big things in mind. Their HC Mike McDaniel has done wonders with QB Tua Tagovailoa and WR Tyreek Hill.
Still, the Dolphins compete in the highly contested AFC which has many teams to challenge for the top spot. Former NFL WR Keyshawn Johnson recently spoke about the Miami-based team on 'NFL on ESPN'.
Keyshawn believes that the Dolphins are a middle-order team who will do their best to get a chance at the top spot. However, there are other teams like the Kansas City Chiefs and the Cincinnati Bengals who are far stronger than them and will pose a greater threat in the AFC.
"They're not Kansas City, they're not Cincinnati, they're not Baltimore, and they're not the Bills to me," Keyshawn Johnson stated. "They fall in the 5, 6 category according to me."
According to Johnson, teams like the Ravens and the Bills are far stronger than the Dolphins, who fall in the category of the Chargers and the Jaguars.
Apart from the analysis, the Miami Dolphins still pose a great threat in the AFC and can prove to be dark horses with their QB Tua manages to stay healthy and develops a great partnership with WR Tyreek Hill.
Related: WATCH: Buffalo Bills owner Terry Pegula in TEARS as he honors victims of TOPS shooting
The Miami Dolphins are underdogs to make the playoffs this season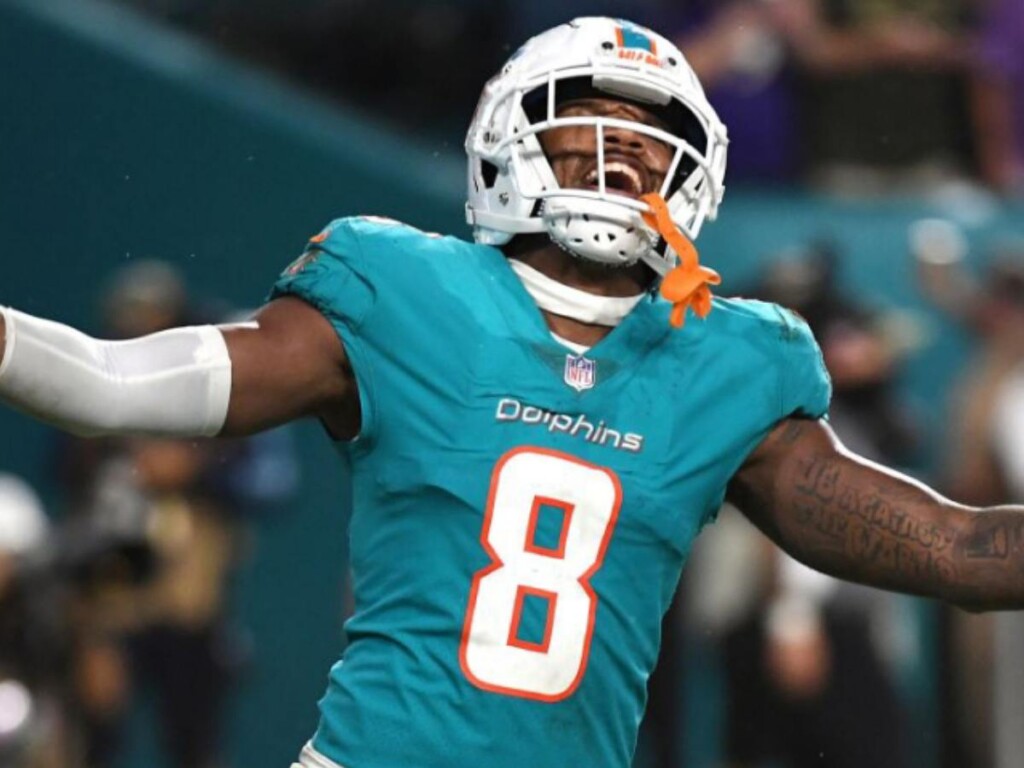 The AFC is getting increasingly competitive each year with new players each year. With the arrival of Aaron Rodgers to the New York Jets, it has been even more competitive. The Miami Dolphins are clear underdogs when competing for the playoffs next season.
Statistically, the Dolphins have a 48% chance of making the playoffs next season. However, their odds falter considerably when competing for the division title.
The Miami-based team has a 22% chance of winning the AFC East which also consists of the Bills, Patriots and the rejuvenated Jets. It will be a massive moment for the Miami Dolphins if they manage to win the division and get a secured place in the playoffs.
Mike McDaniel and co have the 4th hardest schedule in the NFL and will have to fight an uphill battle to secure a good position at the end of the regular season.
In case you missed it!