Lamar Jackson is in the midst of contract extension talks with the Baltimore Ravens, the talented quarterback without a shadow of a doubt deserves to get the bag, however, considering his record, the team seems reluctant to offer him that money right away because he has not always been 'The guy' in clutch moments. Lamar seems to be vouching for Deshaun Watson kind of money, with everything guaranteed.
Recently, Kyler Murray signed an extension with the Cardinals amounting to $230.5 million making him the second highest-paid quarterback in the entire NFL. Murray will make an estimated $46 million per year. In light of this, we observe how Lamar Jackson's contract negotiations will be impacted as he is likely to see this and use this as leverage to make his own case.
Also Read: "They have NO interest in him": Ian Rapoport claims Seahawks aren't going after Baker Mayfield & are instead focusing on Drew Lock vs Geno Smith battle
"Lamar Jackson deserves 6 years with $300 million fully guaranteed": Robert Griffin III believes the Ravens QB has earned himself a massive contract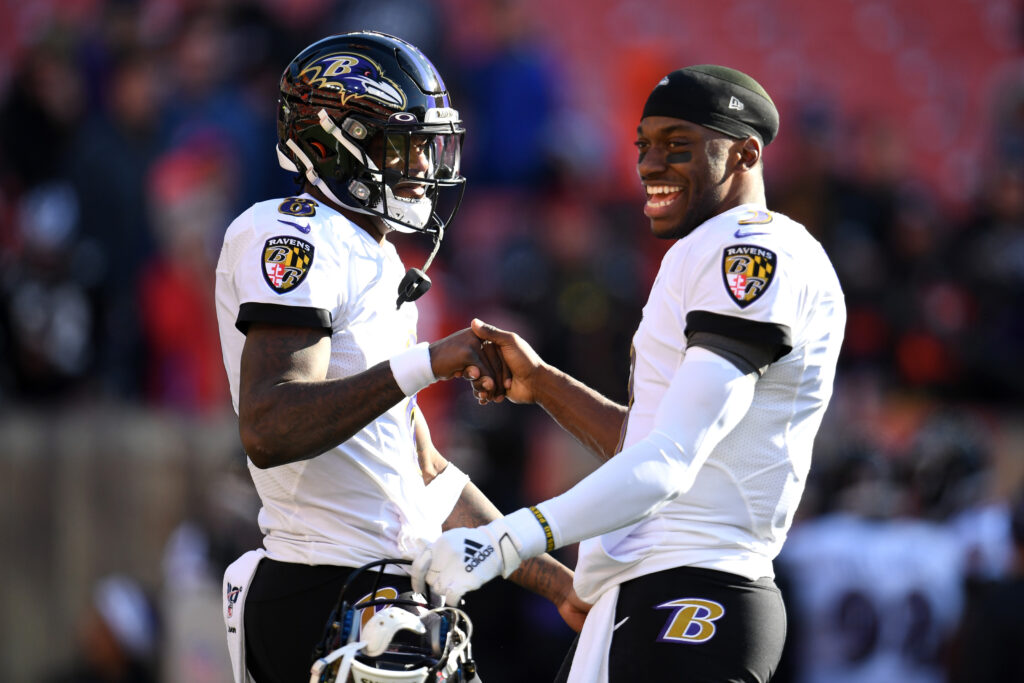 Robert Griffin III recently spoke on his former teammate's contract negotiations and how Murray's contract will affect him. "Simply put, Kyler's deal means that Lamar Jackson should be 6 years $300 million fully guaranteed. Kyler is a great QB but Lamar Jackson is better. Team's fear Kyler Murray but they fear Lamar even more as he does way more for the Ravens than Murray does for the Cardinals," the quarterback states.
RG III believes that Lamar deserves that kind of money more than any other player in the NFL. He is not only much more talented than Kyler but opposition teams draw defenses around Lamar to ensure that he does not run the ball, he is a much bigger threat than Kyler. He also defends LJ and calls him a great leader and a vocal person in the locker room.
"When you talk about the character and leadership and all those other things that came out about Kyler, I don't agree with them and you don't hear any of that stuff about Lamar Jackson and if you did and it was true, the Ravens wouldn't be doing that backstabbing stuff. Lamar Jackson shouldn't sign a contract unless there is a 3 in front of it and it is FULLY GUARANTEED," Griffin concludes.
The Ravens quarterback's trade negotiations appear to be moving at a snail's pace, while every other deal that was stalled across the league has been completed, Lamar seems relaxed and is not rushing towards anything. Is Lamar worth $300 million? What do you think?
Also Read: "I'm more valuable than Tom Brady, Aaron Rodgers, Peyton Manning": Cam Newton makes a BLASPHEMOUS statement
Also read: "Will Baker Mayfield show up?" Rich Eisen calls Deshaun Watson's trip to Bahamas the 'world's most awkward progressive commercial'