Lamar Jackson was sidelined from the Ravens squad in December due to a gruesome knee injury. The Ravens QB required extensive treatment and was stated to be out for a month at least.
Jackson gave a decent start to the Ravens, and it helped them snatch a playoff spot. They are currently set to face the Bengals again on a Sunday. Interestingly, the Ravens just lost to the Bengals and handed them the AFC North Division title. They are clear underdogs going into the game.
Jackson will be essential to the squad if he is fit to play. However, Coach Harbaugh has given a cryptic answer to his availability, and it doesn't look good for the 26-year-old QB.
"Hopefully it's progressing to the point where he can get to practice sometime soon," Harbaugh said in the press conference on Tuesday. "That's really what we're all hoping for, for sure. When we have something to report on that we will, honestly, it's just the truth of it."
Nonetheless, Harbaugh also shared that Jackson desires to be a part of the squad and is working extremely hard to get fit and start regular practices with the team as soon as possible.
"He wants to play," Harbaugh said. "There's no doubt. That's my feeling." Either the Ravens coach has no concrete update on Lamar's return or he is just trying to play mind games with the opposition and surprise them at the end moment.
Related: "ABSOLUTELY ridiculous" – A controversial study claiming Black men suffer more violence while playing football receives flak from NFL fans
The Ravens' offense has struggled without Lamar Jackson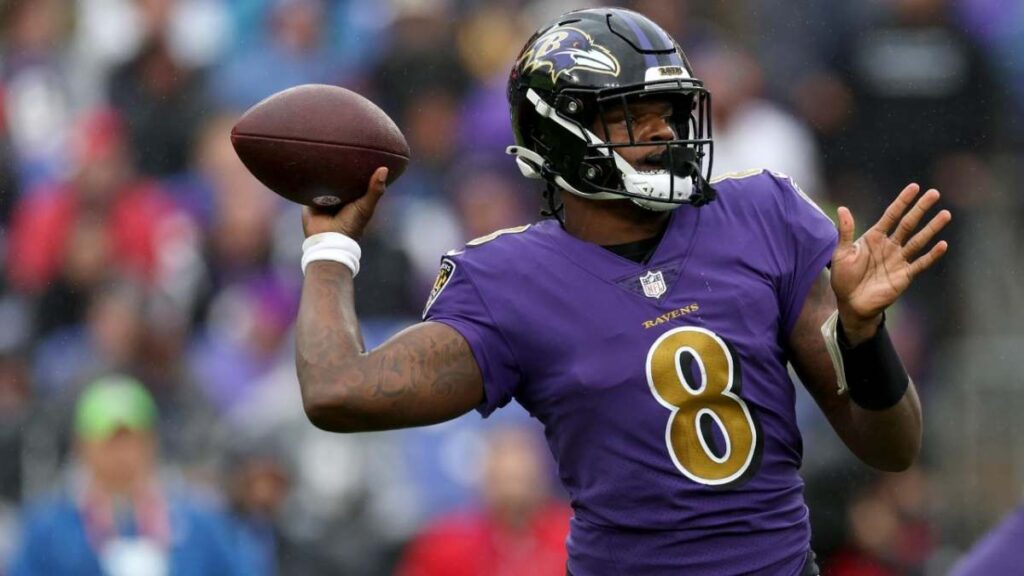 The 26-year-old QB provides fluidity and speed to the Ravens' offense, something that has lacked since the prolific youngster was sidelined. Lamar Jackson has an incredible skill that makes him proficient in both passing the ball and rushing with it. This makes him deadly to the opposition.
However, the Ravens offense hasn't been the same since his injury and they have lacked firepower. Tyler Huntley and Anthony Brown both have managed to disappoint the fans. The Ravens are just managing an average of 15 points each game, which is low for a team competing in the NFL playoffs.
Lamar Jackson is highly integral to the squad and the Ravens management should try their best to include the youngster when they play against the Joe Burrow-led Bengals who are looking deadly this season. The Ravens need Lamar as he can turn the tides against the Bengals next week.
Related: WATCH: JJ Watt cries as he receives a standing ovation by the Levi's Stadium as he walks off the field one last time
Related:Stephen A. Smith hilariously celebrates Dallas Cowboys' loss, mocks them in southern accent donning a cowboy hat