A lot is being talked about Odell Beckham Jr.'s return to the NFL. A free agent currently, OBJ hasn't played this season so far and with the business end of the season approaching, is available and is ready to compete once again. The star wide receiver is linked to many teams, including the Giants, the Browns, and many else, but as things stand, the Cowboys seem to be the frontrunner.
On First Take, Stephen A. Smith and former Cowboys WR Michael Irvin debated about whether Beckham Jr. will be a good fit for the Cowboys this season. Irvin believes that even without Beckham Jr., the Cowboys can win a Super Bowl but added that if he plays for them, the team will become a dynasty and win multiple Super Bowls over the years.
"Without Odell, [the Cowboys will] win a Super Bowl. With Odell, we're going to be another dynasty! That's exactly what I just said. We can become a dynasty and Odell can be a part of that," an aggressive Irvin told Stephan Smith.
Also Read: Tom Brady's ex-wife Gisele Bundchen deftly rallies behind the legendary quarterback and stepson Jack on his latest social media post
Stephen A. Smith gives Michael Irvin a taste of his own medicine over Odell Beckham Jr.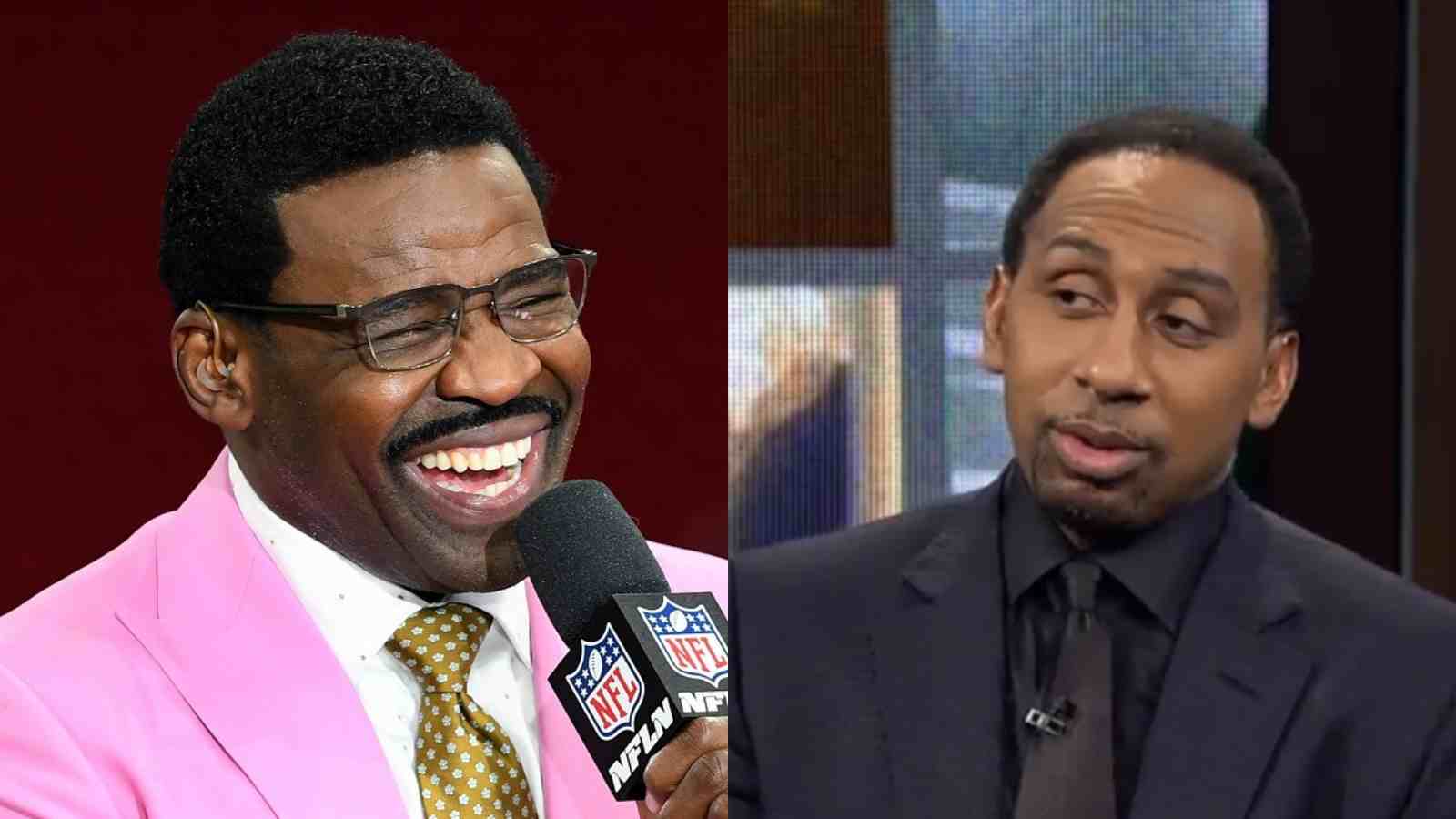 Stephen A. Smith was offended by Irvin's statements and began taking charge. He said that he loves Beckham Jr. and believes that if not injured, he'd have been the Super Bowl MVP last year. The only problem that Smith has with OBJ is that he is too injury-prone.
"Excuse me, I love Odell Beckham Jr., the brother is something special. I believe that he would be the Super Bowl MVP last year had he not gotten hurt but the last time I checked, he went down with a non-contact injury. The last time I checked, he has missed quite a few games over the last year. And the last time I checked, y'all didn't win a Super Bowl since 1995. And that's how long ago it's been since you won a damn Super Bowl," Smith said.
He also gave it back to Irvin by saying the Cowboys haven't won a single Super Bowl in 25+ years and hence should focus on winning the first rather than dreaming of multiple ones. He added that Irvin himself played for so many years only to win 3 Super Bowls and hence questioned his logic about Beckham Jr. building a dynasty at the Cowboys.
"Suddenly, because Odell Beckham Jr., a dynasty? Don't you have to win one first? I ain't disrespecting Odell because I got love for him. I know the brother is all world when he's healthy but the bottom line is that injuries have ravaged him. That is a fact!" Smith added. "So what are you talking about dynasty? That requires longevity. You[Irvin] played how many years and you had three and you weren't injury pro. Matter of fact, when healthy, I saw y'all lose to San Francisco."
Also Read: "Bro it's RIGGED," NFL Twitter Reacts to Jim Nantz and Tony Romo's epic "announcer's curse" on Lions' field goal attempt against the Bills
Also Read: "Such a SORE LOSER": Bill Belichick's ICE COLD response to Adam Thielen attracts the ire of NFL fans