Aaron Rodgers is one of the best QBs of this generation. The Packers QB has won many accolades and made many lasting relationships with coaches and people.
Cowboys HC Mike McCarthy and Packers QB Aaron Rodgers have mutual respect and have shared a great relationship on and off the field.
Rodgers and McCarthy maintained a successful coach and QB partnership for more than a decade at the Green Bay Packers, this resulted in them sharing a great bond.
Mike McCarthy and Aaron Rodgers will meet again next week but this time from different teams as McCarthy is currently the head coach of the Cowboys.
Though, that hasn't changed their relationship as the Cowboys HC stated in a recent interview. "When I think of all the 1-on-1 conversations we used to have, especially in the younger days. It always ended with a hug and 'I love ya," McCarthy said, via Yahoo's Jori Epstein. "When I think about our relationship, I think he made me a much better coach."
McCarthy and Rodgers got into an ugly fight before the duo parted ways, but now they have mutual admiration for each other and have also respected each other.
"You're talking about a man who is one of the premier professional athletes of his generation. I spent the weekend watching him play." Mike McCarthy stated. "He's still playing at an extremely high level, just the fundamentals and the way he plays. He deserves all the accolades he receives."
Also Read: "That was FUC*ING Awesome": Tom Brady's game-winning drive sends Twitterati into a frenzy
Aaron Rodgers and the Packers are underdogs going into the Packers-Cowboys game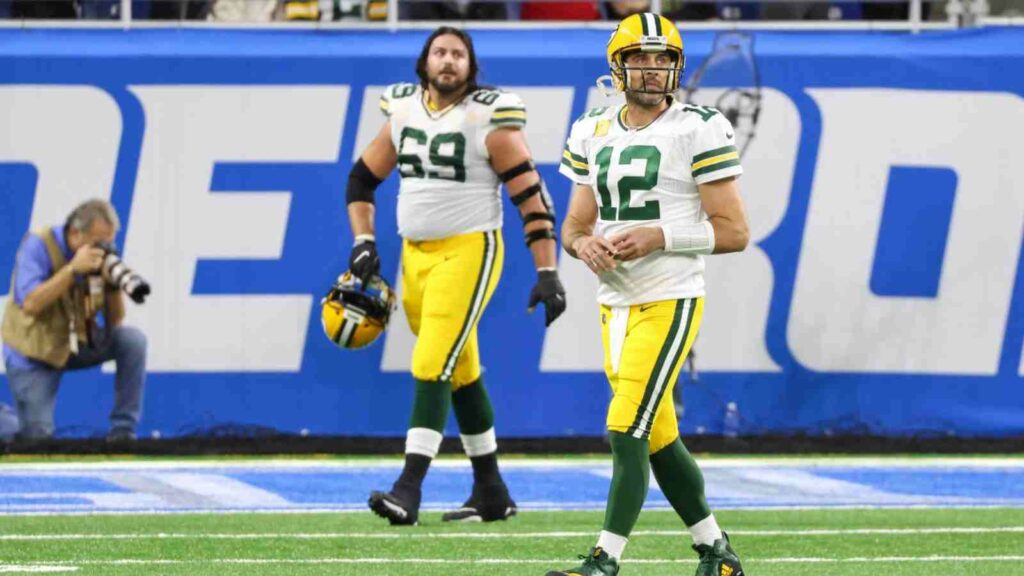 Aaron Rodgers has maintained an impeccable record against the Cowboys and has tormented them for years, but this time it feels like the Cowboys will get the better of him and exact revenge.
The Packers are clear underdogs going into the Cowboys-Packers game and will fight an uphill battle to be victorious in the NFL fixture.
The A-Rod-led Packers have now lost 5 games in a row making it their worst start to the season ever and it doesn't look like it's going to get any better as their team is in complete disarray.
On the other hand, the Cowboys are off to a flying start this season as they have lost just 2 games and are looking to challenge for the division title.
Do follow us on: Facebook | Instagram | Twitter
Also Read: "I'm rolling with the punches" Panthers QB Baker Mayfield reacts to getting demoted to backup behind in-form QB PJ Walker
Also Read: "He absolutely POPPED" NFL Twitter hails University of Tennessee's security guard for splendid impromptu performance with the Dance Team