Russell Wilson was the worst-performing QB of last season. The Super Bowl winner had just secured a big money move to the Denver Broncos and bombed massively.
Although he wasn't able to perform well for the team, he rightfully earned the respect of all his teammates. Wilson's work ethic and discipline is applauded by many. There are also many Broncos' players who applaud his leadership skills and look up to the struggling QB.
Recently, Broncos OT Mike McGlinchey spoke about the greatness of Wilson and how he went from hating him to absolutely respecting the Broncos QB.
"For the longest time, I really couldn't stand Russell because of how many times he beat us," Mike McGlinchey stated. "Being in the locker room with him and sharing the huddle has been an incredible experience. Russ is an absolute workhorse, unmatched in his commitment to the game and his pursuit of greatness. His unwavering passion has a profound impact on everyone around him."
Mike used to absolutely despise Wilson because of how many times the former Seahawks QB had beaten them. The Seahawks' Russell Wilson was a force to be reckoned with and always found ways to come out on top. Now, the Broncos' OT has massive respect for Wilson and believes that the QB will bounce back to his old form next season.
Related: DT Quinnen Williams and New York Jets etching towards agreement as per new report
Mike McGlinchey has faith in Russell Wilson's abilities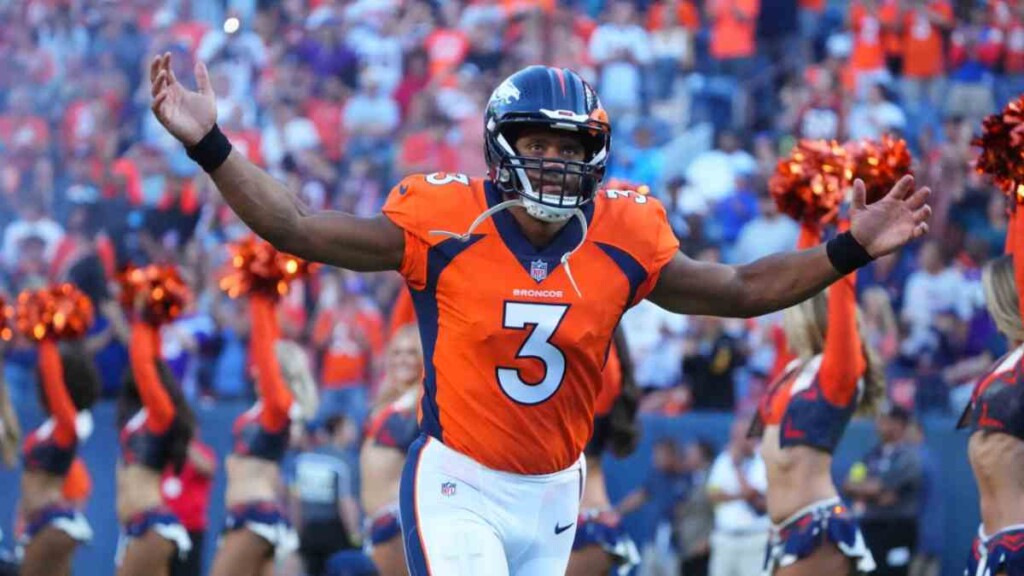 Wilson was undoubtedly the worst-performing QB in the NFL last season. However, there can be many causes to that and the most important one was that the QB was finding his feat in a different city.
Fortunately, the Broncos QB is well-settled in Denver now. Furthermore, the organization has also signed one of the best HCs in the league in Sean Payton. McGlinchey believes that Wilson will bounce back even stronger next season and completely elevate his game.
"There's no denying the reasons behind his remarkable success in the league. I'm truly excited about what we can achieve together. With Coach [Payton], Russ, and the exceptional talent on our team, we have a genuine chance to elevate Wilson's game to even greater heights," McGlinchey stated.
The Denver Broncos can turn out to be the dark horses of the NFL next season if Russell Wilson manages to find his old form. With HC Sean Payton and an impressive roster, the team can surely provide a hindrance to the opposition.
Do follow us on: Facebook | Instagram | Twitter
In case you missed it!