The Kansas City Chiefs overcame their boogie Cincinnati Bengals challenge in the AFC Championship game to secure a spot in the Super Bowl this season. They have been one of the best teams in the NFL and deservedly have a shot at winning it all on the 12th of February.
Needless to say, Chiefs' quarterback Patrick Mahomes was once again an integral cog in the franchise's success and is one of the candidates to win the NFL MVP award. And at 27 years of age, he is on the verge of winning his second Super Bowl.
However, things did not look good for Mahomes and the Chiefs after their NFL divisional playoffs game against the Jacksonville Jaguars. Although they managed to win the game, by a 27-20 margin, Mahomes suffered a major scare.
Explore Further: "You should be popped in the face," Bengals RB Joe Mixon gets slammed with an arrest warrant for pointing a gun at a woman in a BONE-CHILLING incident
Patrick Mahomes was a bit hampered by his ankle injury during the AFC Championship game against the Bengals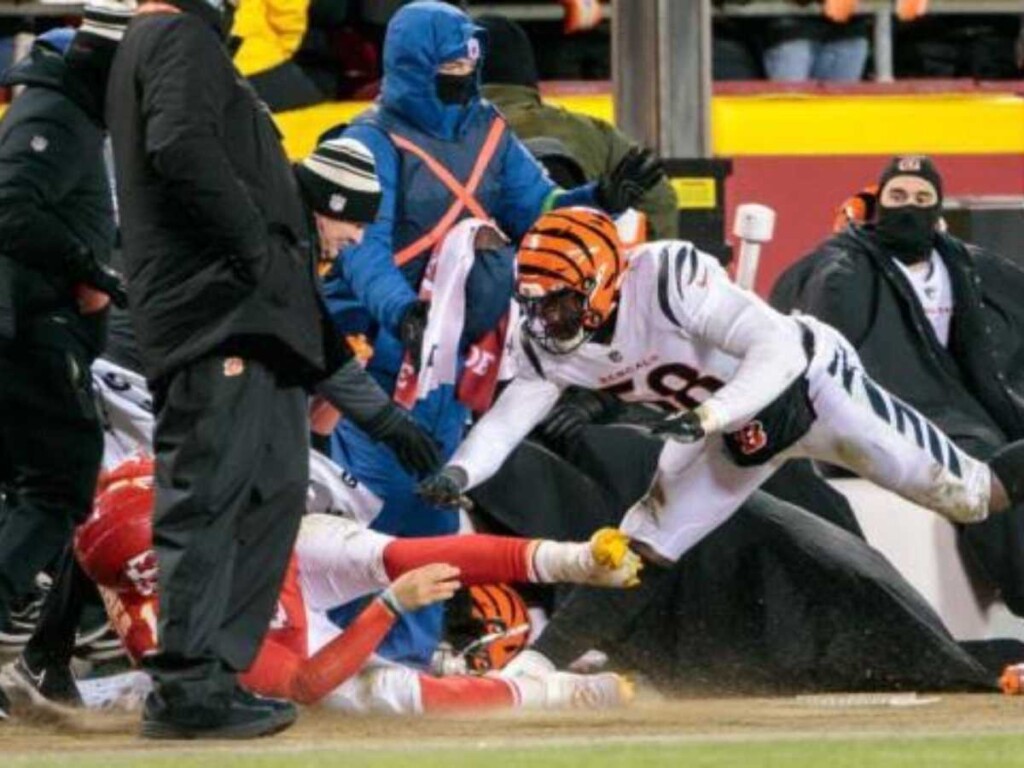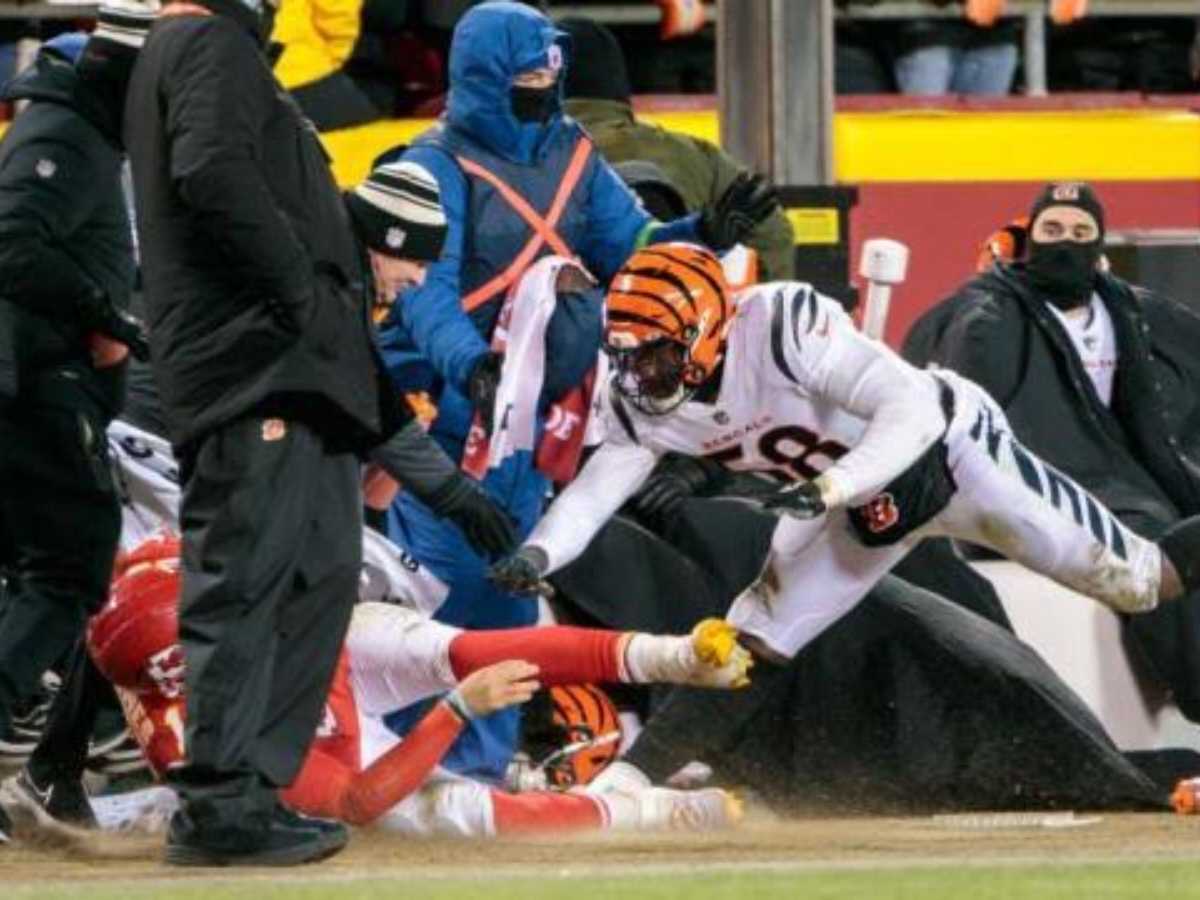 He suffered a high ankle sprain on his right leg in the first quarter of the game. Despite trying to carry on irrespective of the injury, he failed to do so and was eventually replaced by backup quarterback Chad Henne. The quarterback braved his injury and once again returned in the second half to come up with a game-winning performance.
The injury gave a major scare to the Chiefs' backroom staff. The injury, however, did not stop him from taking the starting quarterback position for the Bengals game.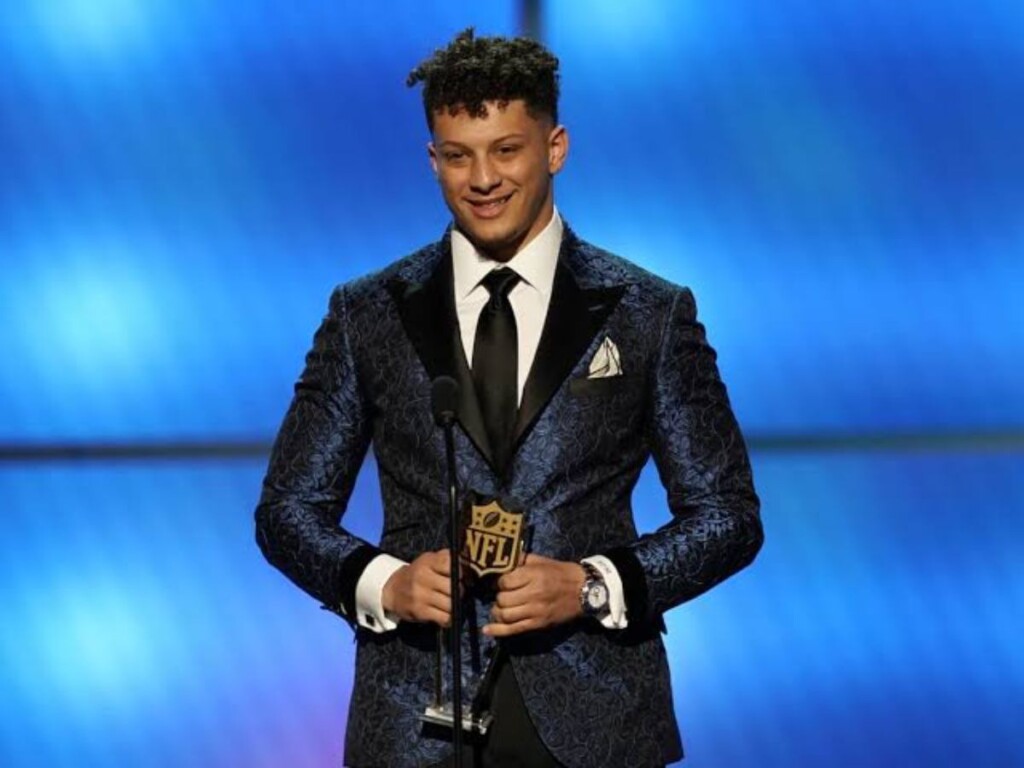 He started the game but felt that he still had the injury on the back of his mind. The ankle injury did, however, limit his movement on the gridiron, as he felt he could not run at full throttle on numerous occasions.
"I thought I was going to be able to run straight and not making much cuts, especially this last game, just because of how the ankle was feeling. And I think you saw that through the game. There was a couple times I tried to run, and I didn't go anywhere," Mahomes said while appearing on the First Things First show.
Do follow us on: Facebook | Instagram | Twitter
Explore Further: 'Greatest witch hunt in history?' Shannon Sharpe takes a SALTY dig at Donald Trump for taking the 5th in the New York fraud deposition
Read Further- "Time to drug test" – Social media rips apart Dan Orlovsky for including Patrick Mahomes and PURPOSELY snubbing the legendary Joe Montana in his list of Top 5 QBs of all time