Tom Brady and Bill Belichick were a formidable duo. Both of them were an integral part of the New England Patriots dynasty. The duo won six Super Bowls together and had innumerable great seasons together. That partnership ended in 2020 as Brady went to play for the Tampa Bay Buccaneers. He ended up winning a Super Bowl in Tampa and retired a Buccaneer earlier this year.
Belichick on the other hand, has struggled to get back to that same level post Brady. After drafting QB Mac Jones as Brady's replacement in 2021, the Pats have been to the playoffs only once. There are questions being raised about Belichick and whether it was the coach or the QB who was more important during the Patriots' dynasty run. The Baltimore Ravens' CB Marlon Humphrey revealed his thoughts on the subject in a recent podcast.
"Is Belichick elite, or is Tom Brady elite? That's the million-dollar question," Humphrey said on the Punch Line Podcast. "It's looking more like Brady, but it is what it is." Humphrey further continued saying, "I don't know if Belichick was ever daggum dirty. It's been three losing seasons?…. It looks like some people are getting washed."
The Patriots are 0-2 to begin the 2023 NFL season. This is the first time since 2001 that the team has started the season without a win after 2 games. The Belichick-Brady debate has been a hot topic since the latter decided to leave New England to play for the Bucs. While Brady won a Super Bowl in his first season with the Bucs, Belichick has struggled to put a good season together since 2021. They will play their next game against the New York Jets and will hope to get their first win of the season.
Related: "Needs to be fined and suspended" – Raiders WR Davante Adams getting unnecessarily hit resulting in alleged concussion has a strong social media upsurge demanding justice
Bill Belichick not concerned with the team's offensive identity
The New England Patriots are 0-2 for the first time since 2001. Head coach Bill Belichick lost his long-time QB Tom Brady in the 2020 offseason and since then, Belichick and the Pats have struggled to make the playoffs consistently. Belichick, however, isn't worried about the team's offensive identity after a poor start to the season.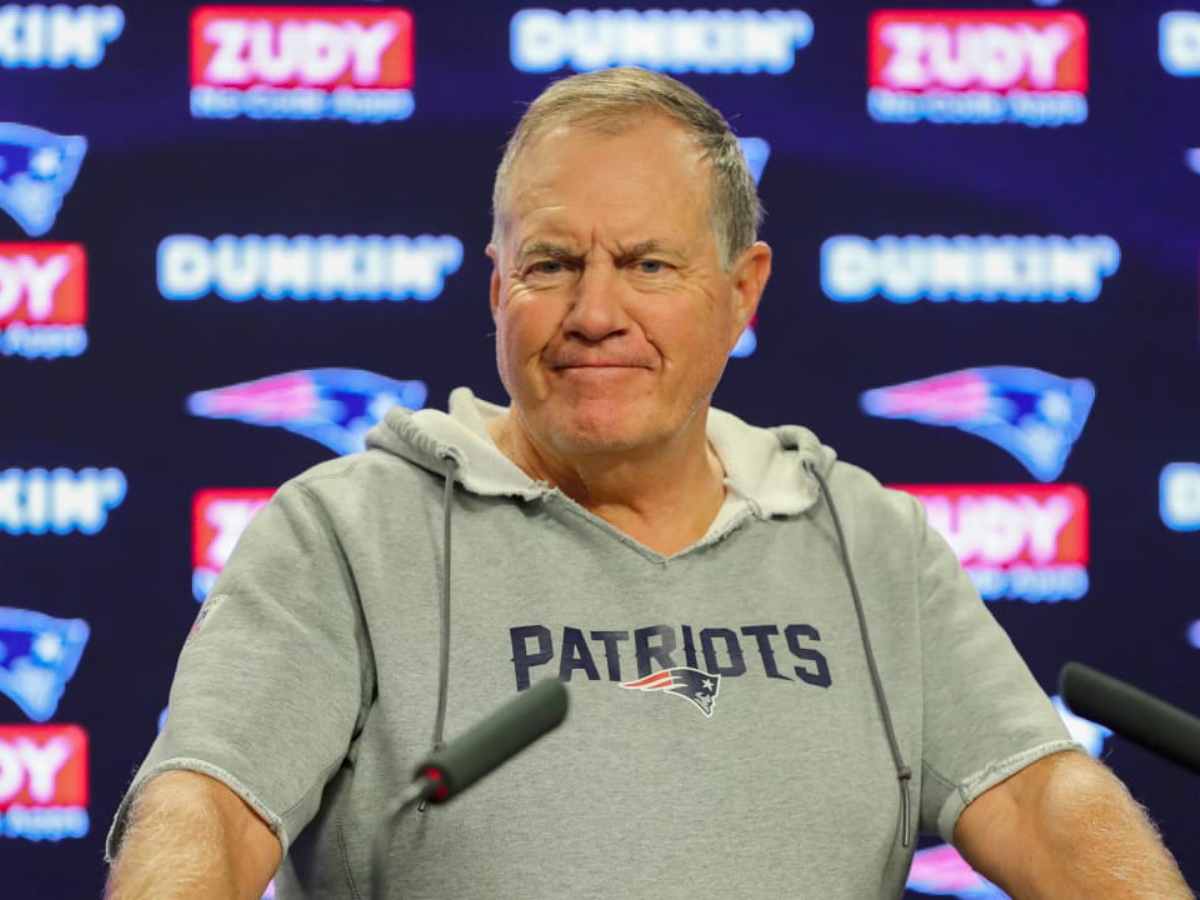 They have started the season throwing 96 passes which is an NFL-high. Belichick said he doesn't care if they pass or run as long as the team scores. "Look, that'll fluctuate a little bit from game to game. Do what we think is best each game. Try to score as many points as we can, I'd like to score as many points as possible. More than the other team," Belichick said.
He further said, "What do you want to do? Run the ball 50 times? Is that a goal? All right, if you win, great. If you don't then, so? We've won games throwing three passes and we've won games throwing 50 passes. So do what you need to do to win."
The Patriots will look to get back on track next game against the New York Jets on Sunday. After a poor start to the season, Belichick will look to tweak his offense and lean more into his run game. The Pats have former Dallas Cowboys RB Ezekiel Elliott, who is averaging only 3.5 yards per carry, while starting RB Rhamondre Stevenson is only averaging 2.8 yards.
In case you missed it:
Do follow us on: Facebook | Instagram | Twitter
Follow Firstsportz on WhatsApp Channel