The Colorado Buffaloes led by their star head coach Deion Sanders suffered a humiliating 42-6 loss against the Oregon Ducks on Saturday. This is the first loss of the Buffaloes in the Coach Prime era. Sanders has been very clear about what drives him and his team. It is the disrespect shown by other analysts and other coaches. However, in an ironic way, the Buffaloes coaches and players, including Deion's son Shilo Sanders, talked trash about the Oregon Ducks players ahead of their AP Top 25 showdown.
In a 5-minute long video posted by the Oregon Football social media team, Colorado's players and coaches could be seen taunting the Ducks players during the practice session ahead of the game.
"I'll beat the f–k out of every one of y'all and your coach," the Buffaloes defensive back Shilo Sanders said ahead of the game. "Why y'all so little? We finna run through y'all a**." 
One of Buffaloes' assistant coaches Stephen Houston taunted the Ducks by saying, "I'd like to report a crime, to the murder to these Ducks." Apart from trash talks, Colorado players also disrespected Oregon by stomping on their logo and wiping their feet on it. Colorado's trash talks came back to bite them as they got beaten down badly by the Ducks on the field. The Ducks, led by their star quarterback Bo Nix, handed Colorado their first loss of the ongoing college football season and it wasn't pretty.
The Colorado Buffaloes' head coach Deion Sanders took accountability for the morale-downing loss but warned his future opponents that this was the worst they would be for a long time.
In other news, Shilo Sanders, who talked so much trash ahead of the Oregon game, was hospitalized after the game with undisclosed injuries. Sanders was reportedly peeing blood and might end up missing Colorado's next game due to that injury.
Related:Dolphins WR Tyreek Hill claims he wants to be a p**nstar when he retires from football
Social media bashes Shilo Sanders and the Buffaloes over their trash-talks
Football fans on social media bashed Shilo Sanders and the Buffaloes for talking so much trash ahead of their matchup against Oregon on Saturday. The Ducks filmed every moment and posted it as a 5-minute long video on their social media profiles after beating them badly in the game. Check out some of the reactions below.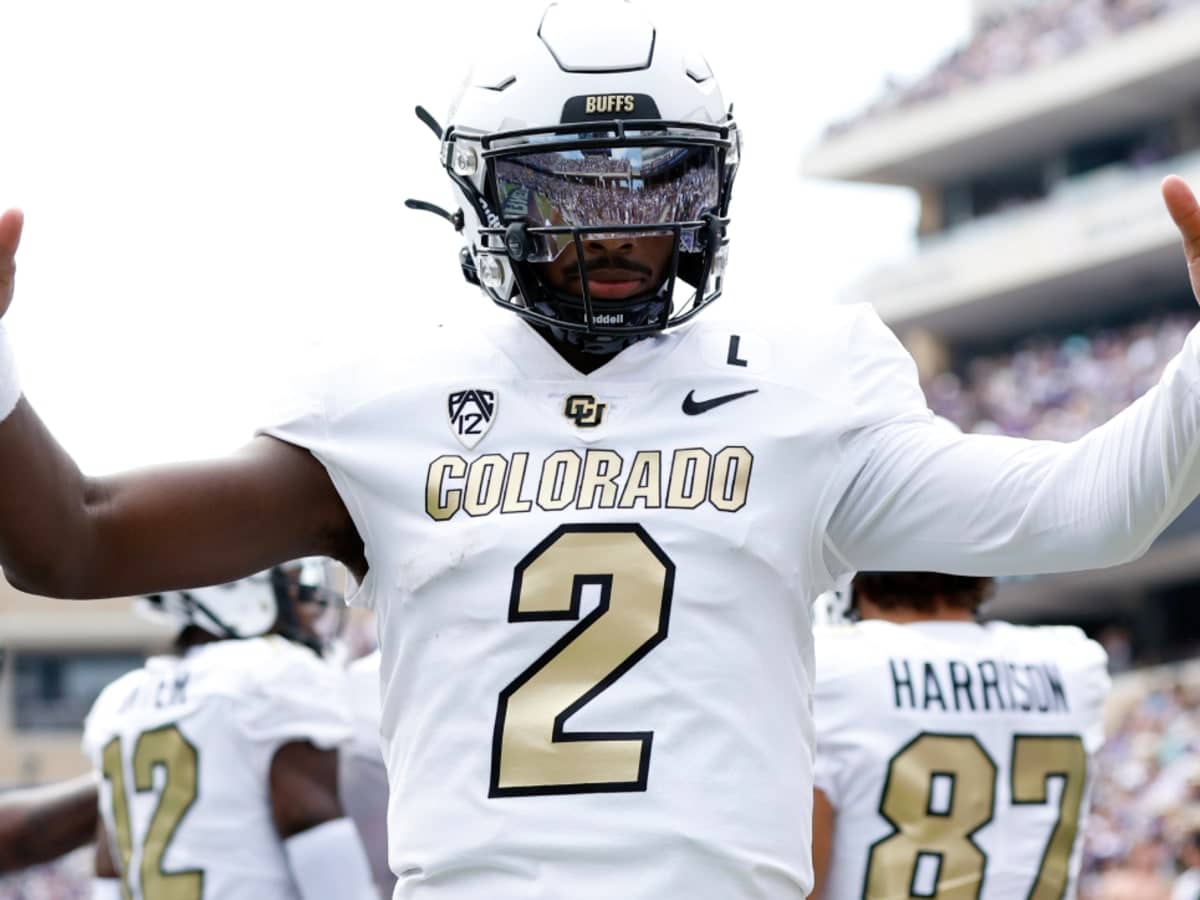 Anyway, Colorado head coach Deion Sanders vowed that this would be the worst his team will be for a while. But in their next matchup it might get worse for the Buffaloes as they are scheduled to face the No.8 ranked USC Trojans on Saturday.
In case you missed it:
Do follow us on: Facebook | Instagram | Twitter
Follow FirstSportz on WhatsApp Channel