Patrick Mahomes is easily the best QB currently in the NFL. The Chiefs QB led his team to a second Super Bowl win in four years and also won the NFL MVP and the Super Bowl MVP award. Mahomes is indeed special, but now the question arises, is he better than Tom Brady?
Firstly, Brady had a career that lasted 23 seasons and Mahomes has completed just 6 seasons in the NFL. Therefore, the 27-year-old QB is going great currently. However, it is unsure if he will be able to keep up the form in the future.
Skip Bayless recently chimed in on the Brady-Mahomes debate and had interesting things to say about them both. The legendary QB Brady has played in 10 Super Bowls and won 7, while the Chiefs QB has won 2 out of 3. Bayless believes that Brady's performance in all of those 10 Super Bowl games was way better than Mahomes' 2 Super Bowls.
"Tom Brady has played 10 Super Bowls better than Mahomes' first 2," Skip Bayless stated on the Undisputed. "Patrick Mahomes' performance in the first two Super Bowls is overrated and underlooked."
Bayless also pointed out that Brady was a different beast when it came to Super Bowl games. He rarely gave turnovers, was always reliable in running the bowl down on the field, and most importantly, could always be counted on to make an incredible comeback.
Related: Did Rihanna announce her 2nd pregnancy in Super Bowl LVII's halftime show?
Can Patrick Mahomes challenge the legacy of the great Tom Brady?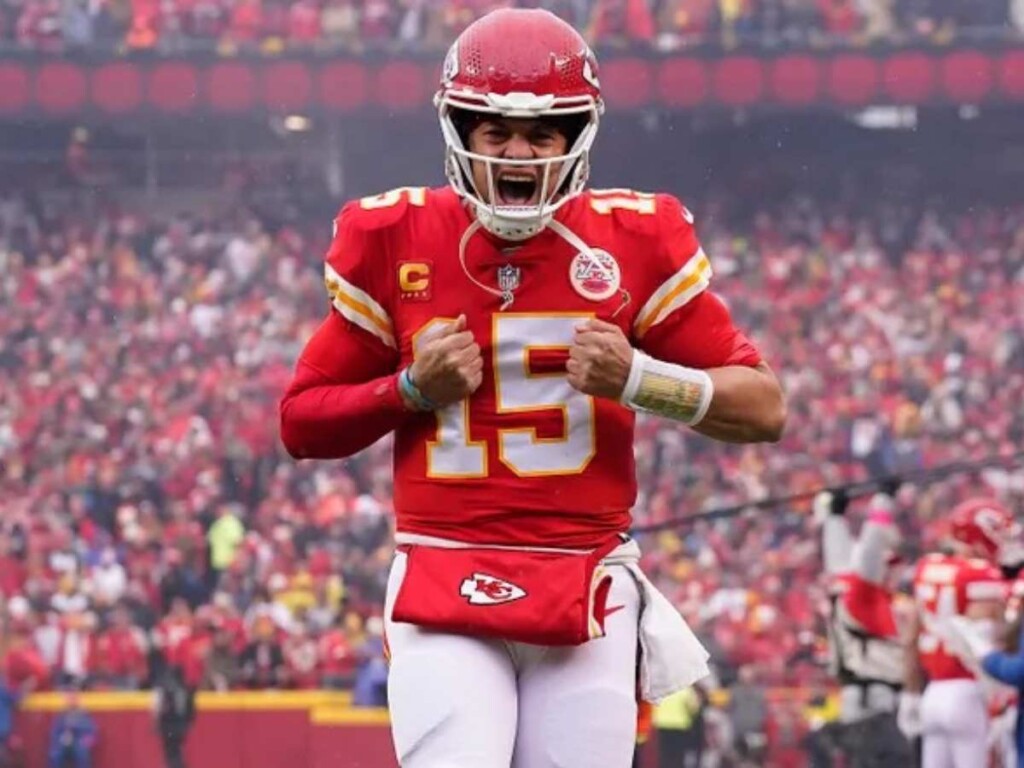 Tom Brady has created an immeasurable legacy for himself. The former Bucs QB retired recently after playing 23 seasons in the NFL. In those 23 seasons, he broke all the possible records set up by QBs before him and dominated the game. After such dominance, he was regarded as the GOAT by the majority of sports lovers.
Patrick Mahomes has gone on to have a similar trajectory where he has already won 2 Super Bowls in his first 6 seasons in the NFL. This already makes him better than many Hall of Fame QBs.
However, the question arises that can Patrick Mahomes get better than Tom Brady? If the Chiefs QB wants to go down as the greatest of all time, then he will have to show consistency and longevity. Beating Brady's record is not easy as he's the only one with 7 Super Bowl rings and the person after him is Joe Montana with four.
To be the best of the best, one needs to be a different player altogether. Patrick Mahomes is a special player with all the required qualities. However, will his squad hold up to his level is the main concern, as football is a team sport eventually and not a one man's game.
Do follow us on: Facebook | Instagram | Twitter
Related: Patrick Mahomes celebrates his Super Bowl victory with wife Brittany and kids at Disneyland, reveals his son Bronze's face
Related: Jalen Hurts dodged the post game handshake with Patrick Mahomes after controversial Super Bowl defeat