The Aaron Rodgers era is officially over in Green Bay since the veteran quarterback was traded to the New York Jets in exchange for some draft picks. And now, the Packers' former first-round draft pick Jordan Love is set to take over starting QB role after learning the playbook for the last 3 seasons while playing the second-fiddle to Rodgers.
Amidst this situation, the 24-year-old quarterback Jordan Love, who is set to replace Aaron Rodgers as the franchise signal-caller of the Packers, was seen drinking and partying with his Green Bay teammates in a yacht. Love was pictured with his teammates running back AJ Dillon and second-year pass catcher Christian Watson.
Dillon's wife Gabrielle Dillon upload a picture of Jordan Love drinking with some of his Packers teammates on her Instagram story. The picture went viral on social media and received mixed reactions from NFL fans of social media. The Packers Nation questioned the commitment of Love to the franchise in the off-season.
Three years ago, the Packers made a controversial decision to draft quarterback Jordan Love in the first round of the 2020 NFL Draft. The move began the drift in the relationship between the Packers front office and Aaron Rodgers which eventually led to the 4-time league MVP leaving Green Bay to play for the New York Jets within 3 years.
And now, Jordan Love will take over Aaron Rodgers' team and will look to lead them to the playoffs in the upcoming season. The Packers have the firepower to make a postseason appearance but it all depends on how good Love can play at the highest level.
Related: "Let's get it done!" – Jets fans hype Quinnen Williams up over big update over his contract
Social media whacks Jordan Love for partying in the off-season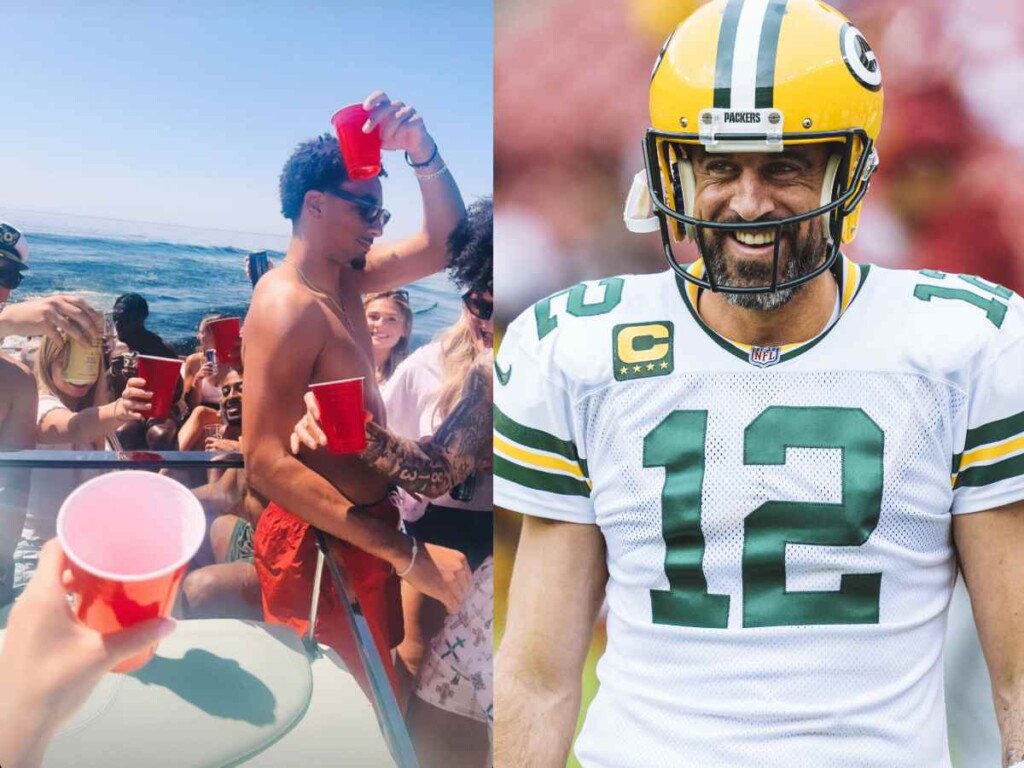 The Packers QB Jordan Love, who is set to replace Aaron Rodgers in Green Bay has upset some fans by partying with his teammates on a yacht during the off-season. Fans on social media whacked the 24-year-old signal-caller for not training or studying film in the off-season.
The Packers' division rivals Chicago Bears' fans also trolled Love for partying while noting how their young quarterback Justin Fields has already started training early in the off-season.
Nonetheless, Love would soon start practicing with his teammates on the field. Besides, Love hanging out with his teammates might help in the improvement of their chemistry.
Jordan Love and the Packers enter the 2023 season without many expectations as all the other three teams in the NFC North division have gotten way better in the 2023 off-season. The Packers are not expected to make it to the postseason this year but Love and the Packers might surprise the NFL fans in the upcoming season.
Do follow us on: Facebook | Instagram | Twitter
In case you missed it!