Jerry Jones is one of the most influential team owners in the NFL. Recently the Cowboys owner got into a major controversy that saw him get accused of racism.
The controversy commenced when a picture of Jones from the anti-segregation protests in 1957 went viral. The Cowboys owner was allegedly in the crowd of people who were blocking the protesters, fighting against segregation.
Stephen A. Smith is known for his candid take and vocal demeanor. However, this time, the NFL analyst had an interesting "First Take". Smith believes that Jones is becoming a victim of cancel culture and being accused of things that happened more than 60 years ago.
"This is where cancel culture get's in the mix," Smith said, "I'm very fond of Jerry Jones, and I don't hide that from anyone. Is his record perfect? No, but I'm pissed because he doesn't deserve what just happened. Our report said he was 14. Another report said he was 15. At the very least, that's 65 years ago,"
Also Read: "You'd still take Tom Brady," Skip Bayless BACKS Bucs QB ahead of Patrick Mahomes in battle of the most clutch QBs in NFL
Jerry Jones is accused of racism when he was 14 years old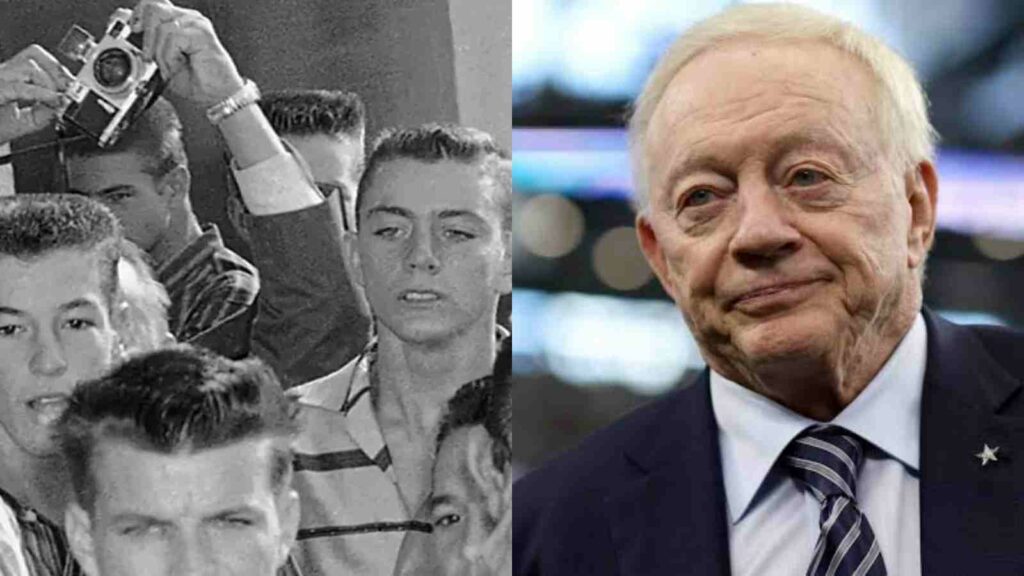 Jerry Jones has made a name for himself in the NFL. The 80-year-old owns the most loved football team in the country. The Dallas Cowboys are America's team. Therefore, it came as a massive surprise when Jones was accused of racism.
The Cowboys owner was clicked, being part of the anti-segregation protest held in 1957 at North Little High School in Arkansas. However, Jones was not allegedly standing with the segregated community, but with those who were stopping them from entering the school.
Jerry Jones was asked about these accusations, and the billionaire had an intriguing answer. "I didn't know at the time the monumental event that was happening. I'm glad we're a long way from that. I am. That reminds me that we have to continue to do everything we can to make sure that kind of thing doesn't happen." Jerry Jones stated.
Jerry Jones is being under scrutiny for the incident that happened in 1957, and people are divided over the accusations. However, there are many who urge people to look forward and focus on the now as the Cowboys are on a great run currently as they just defeated the New York Giants.
Do follow us on: Facebook | Instagram | Twitter
Also Read: "COME ON THEN!": Cowboys LB Micah Parsons continues his pursuit to recruit Odell Beckham Jr, gives frenzy shoutout AGAIN on Twitter
Also Read: "Pure Garbage," Jets Wilson gets reprimanded on NFL Twitter as teammates turn on the QB after DREADFUL performance against the Patriots