Stephen A. Smith has long been at the forefront of sports analysis and commentary as one of ESPN's most well-known characters. He is well-known in the sports world thanks to his frank thoughts and catchphrases. Smith is one of the most popular sports media analysts in the world. He has been the face of ESPN's show First Take for more than a decade and it has been the highest rated sports show.
Smith is well known for his debating style, his tweets and his hatred for the Dallas Cowboys. He has been vocal about his dislike for the Cowboys and criticizes the team every chance he gets. During a latest episode of the First Take show, Smith revealed his dream scenario and the perfect place to do an edition of the show.
"Honestly speaking, you know what I want to do?" Smith said on the show. "I swear to you I want this so bad, it's a dream of mine. I want to do First Take from the parking lot of AT&T Stadium while they're tailgating before the game. That's what I want to do!" That would be one great show.
The Cowboys have been on a great tear this season. They have started the 2023 NFL season with a couple of thumping wins against the New York-based teams. In their first game against the New York Giants, the Cowboys won 40-0, shutting off a potent Giants offense. The Jets only scored 10 points against the Cowboys in their second game. Even if Smith does a show in the parking lot, it won't be a fun experience for him if the Cowboys keep blowing teams away.
Related:Who are Desmond Ridder's parents?
Stephen A Smith approves of the rumors of Travis Kelce dating Taylor Swift
Travis Kelce is the talk of the NFL world right now. A two time Super Bowl winner with the Kansas City Chiefs, he is widely regarded as the greatest TE of all time. There are rumors of him dating pop star Taylor Swift and ESPN analyst Stephen A Smith approves of their romance.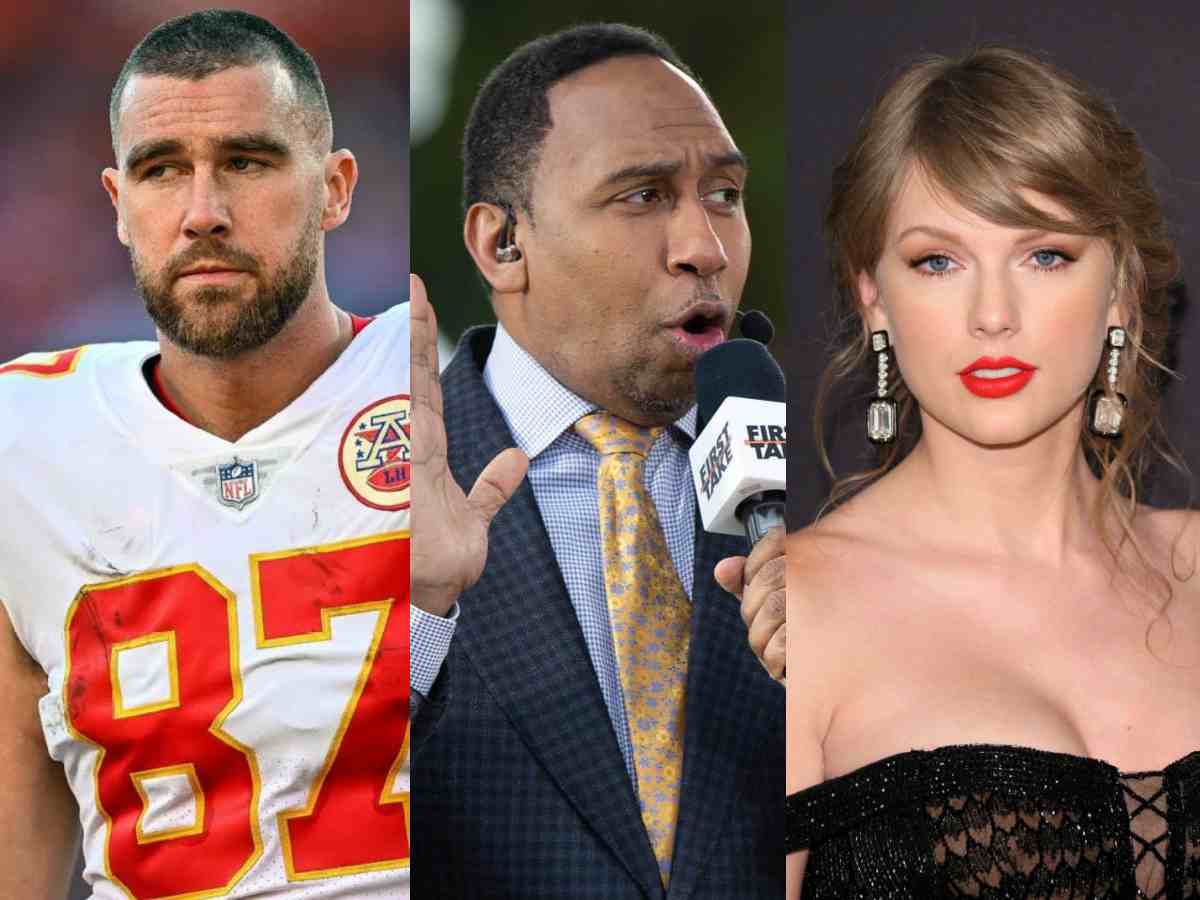 "So I've heard the Travis Kelce — my brother from another mother, I love that brother he's one of the coolest people I know — I know he's possibly dating Taylor Swift," Smith said on his The Stephen A Smith Show. "Taylor Swift, you could do a lot worse. But so could he because I haven't gotten over that Taylor Swift concert. I mean, she was off the chain. Getting that out of the way, Travis Kelce with Taylor Swift… that's not bad. That's not bad now."
He further said, "I sincerely doubt that Travis Kelce will find anyone more successful than her. I mean she made over $5 billion in this concert tour. Travis Kelce is a Super Bowl champion — champions like champions. My brother, more power to you."
Travis Kelce missed the first game of the season due a knee injury. He came back for the Chiefs in their second game as they beat the Jacksonville Jaguars. He and the Chiefs will play their next game against the Chicago Bears on Sunday.
In case you missed it:
Do follow us on: Facebook | Instagram | Twitter
Follow Firstsportz on WhatsApp Channel