The Philadelphia Eagles, led by Jalen Hurts, are one of the top contenders to win the Super Bowl championship in the 2023 season. The Eagles did remarkable work in the off-season and strengthened their roster. They are currently favorites to win the NFC title in the upcoming season and many people, including Troy Aikman, believe the Eagles could end up winning the second-ever ring in the franchise's history.
During a recent episode of the ESPN show Get Up, the Dallas Cowboys legend Troy Aikman claimed that he has been impressed by general manager Howie Roseman's work in the off-season.
"I love what the Eagles have done. Howie Roseman has been amazing. I mean, he really has been for a number of years, and what he has been able to pull off this year in the draft, I just think there are no real weaknesses on that team, I was impressed," stated Aikman. "They're as talented as any team in the league."
The Philadelphia-based football team hit a home run in the 2023 NFL Draft as they added elite talents including Nolan Smith, Jalen Carter, and Keele Ringo to their roster. They have certainly improved from last year and have every chance to repeat as the NFC Champions in the 2023 season.
Related: Aaron Rodgers rallies behind David Bakhtiari in questioning Dianne Feinstein's return to Senate
Social media mocks Troy Aikman for his obvious Eagles prediction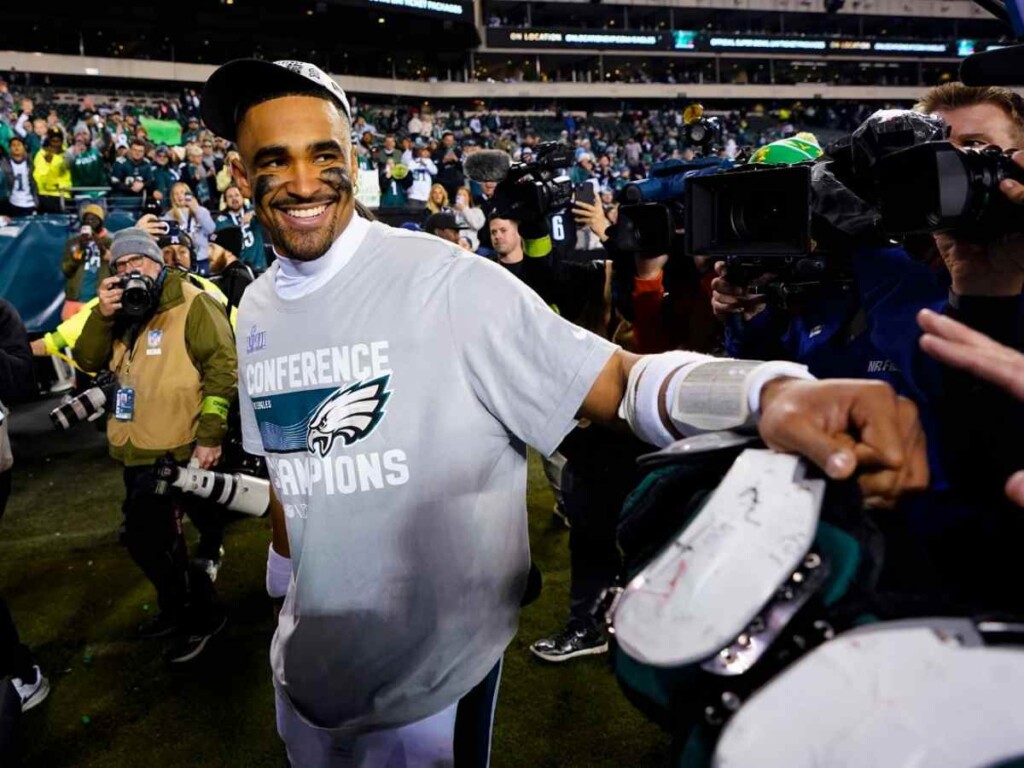 Fans on social media comically mocked the three-time Super Bowl Champion Troy Aikman over his obvious take on the Eagles' 2023 season. Aikman claimed that the Eagles are the team to beat in the NFC.
In the 2023 off-season, the Eagles did lose some star players like RB Miles Sanders, DB C.J. Gardner Johnson, DT Javon Hargrave, and DB Marcus Epps, but Howie Roseman was able to address those needs in the draft and free agency.
The Eagles added RB D'Andre Swift, DT Jalen Carter, LB Nolan Smith, and CB Keele Ringo to their roster in the off-season. Besides, Roseman also locked down Jalen Hurts for the next 5 seasons with the Eagles by giving him a 5-year contract worth up to $255 million dollars.
In the end, despite losing some big names, the Eagles have certainly become a better team in the off-season. And there's not much competition in the NFC Conference either, so the Eagles could end up repeating as the NFC Champions again and certainly have a shot at winning the Super Bowl under their Pro Bowl quarterback.
Do follow us on: Facebook | Instagram | Twitter
In case you missed it!