Josh Allen is one of the biggest stars in the world of the NFL. Let us put it this way, if anyone prepares a list of talented quarterbacks who will rule the game in time to come, Allen will definitely make the top 3. Although the Bills couldn't make their way to the Super Bowl last season, they did perform consistently well during the league stage.
Although they couldn't go past Divisional playoff game where they were defeated by Patrick Mahomes' brilliance during the last season, one has to admit that it was a successful season for the Bills and a lot of credit has to go to Josh Allen.
Also Read: "Why are people so eager to cheer for a serial s*x offender?" – Twitter reacts as Deshaun Watson arrives at the Browns' open practice
"Unnecessary": Josh Allen fights with teammate Jordan Phillips during training camp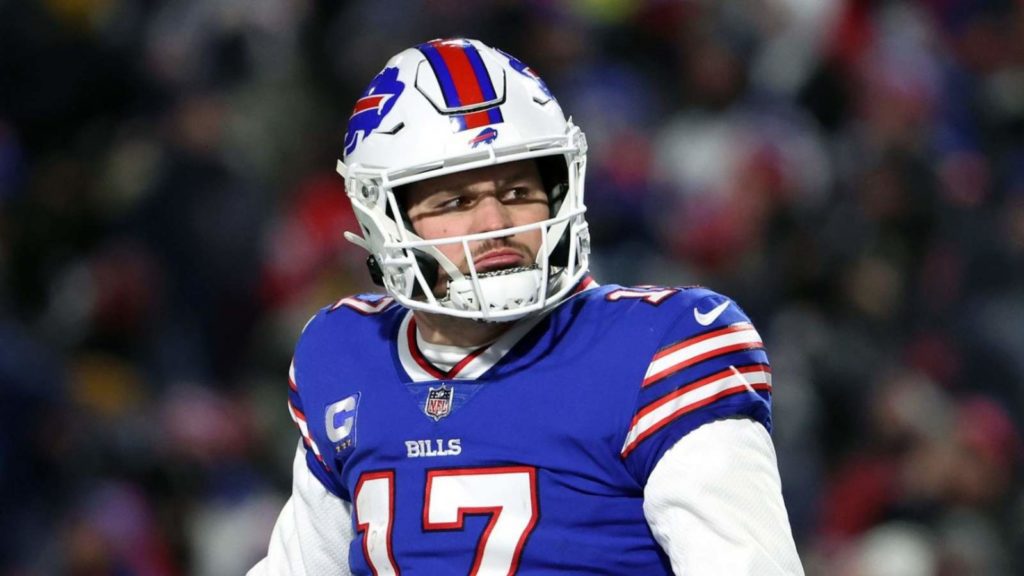 For the 2022 season, teams have started preparing and we are coming across some incredible visuals from the training camps. While some teams have been greeted with massive crowds during the camp, some have struggled to attract any attention at all. While the Bills certainly fall in the first category, a recent altercation during the training camp involving Allen ended up giving the fans a mighty scare.
While it is an accepted norm that the star quarterback is not touched during practice, recently, Bills defensive tackle Jordan Phillips ended up getting a little too close to Josh Allen. After Allen was bumped into by Phillips, the star Quarterback turned around, went back to Phillips and shoved him.
As expected, the clips of the incident started going viral on social media and fans were left bewildered by what had transpired. Here are sa few reactions:
After reactions poured in, Allen decided to issue a clarification. "Man I love football! The boys got going yesterday, and it's all love! First day of pads, just pushing each other to be great, that is all!" he Tweeted. While it is great to see such intensity during practice, it seems rather unnecessary to take it as far as Allen did.
Do follow us on: Google News | Facebook | Instagram | Twitter
Also Read: "A-Rod is on a whole different level": Packers WR Sammy Watkins claims Aaron Rodgers is much better than Patrick Mahomes
Also Read: "Take a peek at his game": Chiefs HC Andy Reid claps back at an unnamed Defensive Coordinator for his baseless criticism of Patrick Mahomes