Tom Brady is undoubtedly the best QB that the NFL has ever seen. When Brady retired many thought that his records will never be broken. Although it seems like a distant reality, one player is up to the task.
Patrick Mahomes has been a revelation for the Kansas City Chiefs and is currently the best QB in the league. The Super Bowl winner won the regular season MVP as well as the Super Bowl MVP last year.
Currently, Mahomes is 27 years old and has 2 Super Bowls to his name. Interestingly, Brady had the same amount of Super Bowls when he was the same age.
This interesting stat has started an amusing conversation on Twitter where both talented QBs are being compared to each other. Although many agree that Brady is the greatest of all time, his stats at 27 are very different from Mahomes' at 27.
Patrick Mahomes clearly outshines Tom Brady when they were both 27. The Chiefs QB has been named to five Pro Bowls, compared to Brady's two. Although Mahomes has thrown for more yards than Brady, TB12 clearly outshines him when it comes to touchdowns. 
Social media was divided over who was better, which led to an in-depth debate where every option and situation was considered. However, it's never fair to compare two players from different generations altogether.
Related: Iconic Shannon Sharpe and Skip Bayless 'Undisputed' duo set to split after the NBA Finals
NFL Twitter believes Patrick Mahomes will never be Tom Brady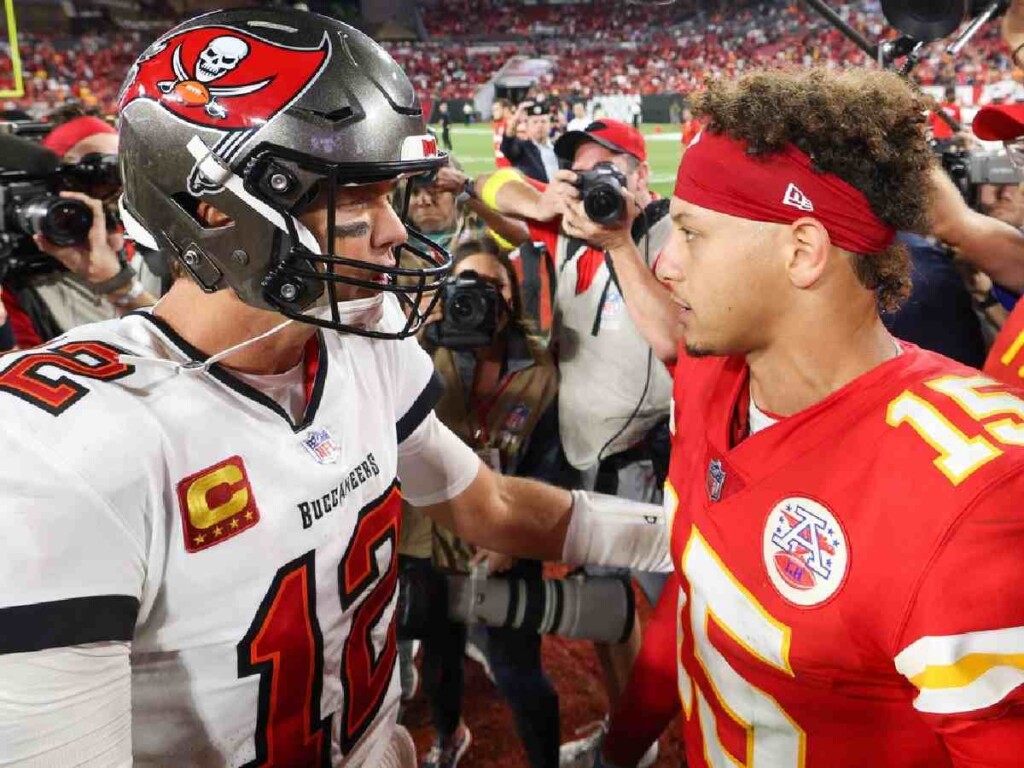 Tom Brady has created an immeasurable legacy in the NFL that has a very low chance of being surpassed. On the other hand, Patrick Mahomes is quickly making his name as an all-time great.
However, comparing them isn't fair, as both shine on their own terms and are completely different in terms of play style. However, NFL Twitter decided to take a different approach and compare the two greats instead. However, the conversation was getting a bit one-sided, as many believe that Mahomes will never be able to surpass Tom Brady's legacy.
There were also many who stated that the game was completely different before and is pretty easy right now. Therefore, it's very easy for Mahomes to get the numbers Brady worked really hard for.
Sharing a wide spectrum of reactions online, here's what fans have to say:
Tom Brady and Patrick Mahomes are two great players who have achieved a lot in their respective careers. However, the former New England Patriots QB's legacy far outshines that of Mahomes due to his longevity.
Do follow us on: Facebook | Instagram | Twitter
In case you missed it!