The Miami Dolphins wide receiver Tyreek Hill is currently one of the best wide receivers in the league. He has been consistently putting up monstrous numbers season after season. Last year, Hill had the best campaign of his career. And this season, he might just end up having the best campaign for any wide receiver ever in the history of the league.
Following a quiet week 9 game against the Kansas City Chiefs, Hill had a great game against the Las Vegas Raiders in their week 11 matchup and caught 10 passes for 146 yards and 1 touchdown while averaging 14.6 yards per reception. With that game, Hill went over 1200 receiving yards in the season through the first 10 weeks of the season.
Hill became the first player in 62 years to register 1200-plus receiving yards in the first 10 games of a season. The last time this happened was way back in 1961 when wide receiver Charlie Hennigan registered 1,245 yards in the first 10 games while playing for the Houston Oilers. Apart from Hill and Henningan, 3 other players have achieved this impressive feat.
Raymond Berry did it in 1960 for the Baltimore Colts, Elroy "Crazylegs" Hirsch did it in 1951 while playing for the Los Angeles Rams, and Don Hutson did it in 1942 for the Green Bay Packers.
Even before this 2023 season started, Hill openly set a goal of breaking the NFL's single-season receiving yards record. He said that he wanted to become the first player to register 2000-plus receiving yards season. Most people thought he wouldn't be able to do that, but he is well on pace to achieve his goal.
Was Tyreek Hill injured in the week 11 game?
During the week 11 game against the Las Vegas Raiders, the Dolphins' All-Pro pass catcher Tyreek Hill went down with a hand injury. But, it seems like he will be good to go in Miami's week 12 game.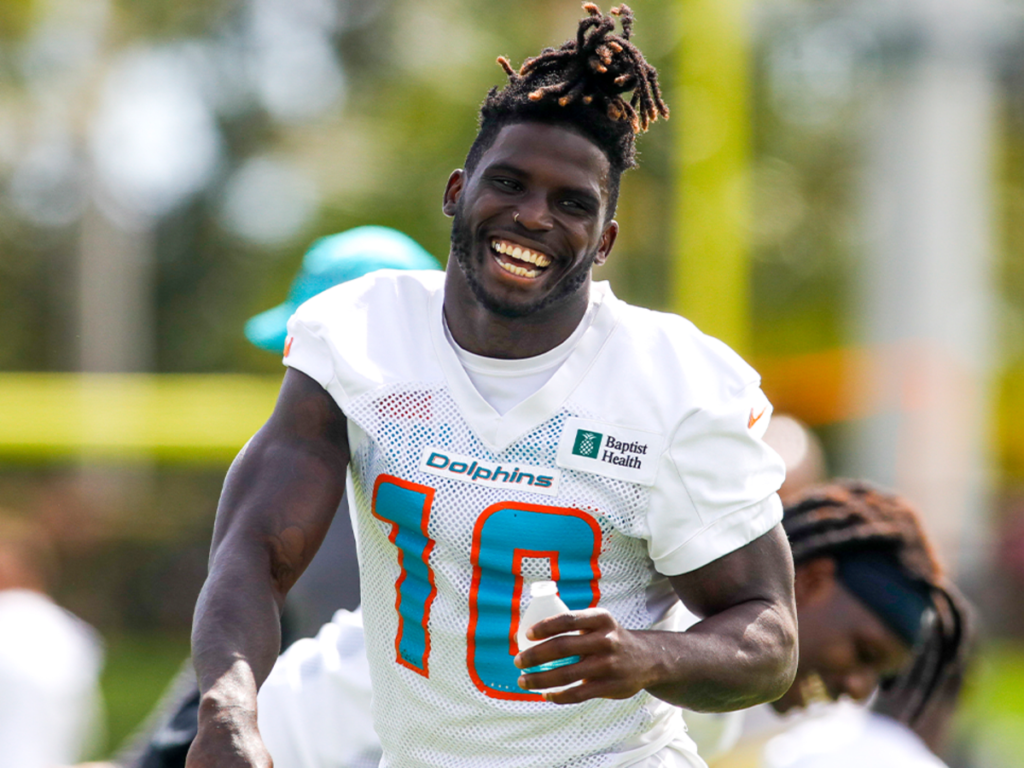 I think I'll be fine. I don't think I'm gonna be able to play Fortnite but I'll be okay.

Hill told Daniel Oyefusi of the Miami Herald about his injury.
So, it seems like Hill will continue to play for the Dolphins. The Miami-based football team can't afford to lose a player like Hill, since he has been a major part of their success in the 2023 NFL season.
Nonetheless, the Dolphins continue their quest to win the AFC East division and currently have a solid 7-3 record. Next, they are scheduled to face their AFC East division rivals New York Jets in their week 12 matchup.
In case you missed it: