Baker Mayfield is hoping for a new beginning to rejuvenate his NFL career in Charlotte after being traded to the Panthers from Cleveland for a conditional 5th-round pick. His first game was against his former team the Browns and had a decent outing but for a 26-24 loss.
Before Mayfield was a Carolina Panther he was a Cleveland Brown but before stepping foot in the NFL as the no.1 overall pick in 2018. What made him the 1st overall pick was his college football career at the University of Oklahoma. As a senior there he won the Heisman Trophy the award for the best college football player in the country but his college career was not as perfect as the story suggests. There were some mishaps and one resulted in him being arrested.
Also Read: "Nobody gave us a chance to win," Seahawks HC Pete Carroll aims SLY dig on Broncos QB Russell Wilson after memorable victory
When Oklahoma QB Baker Mayfield arrested in Arkansas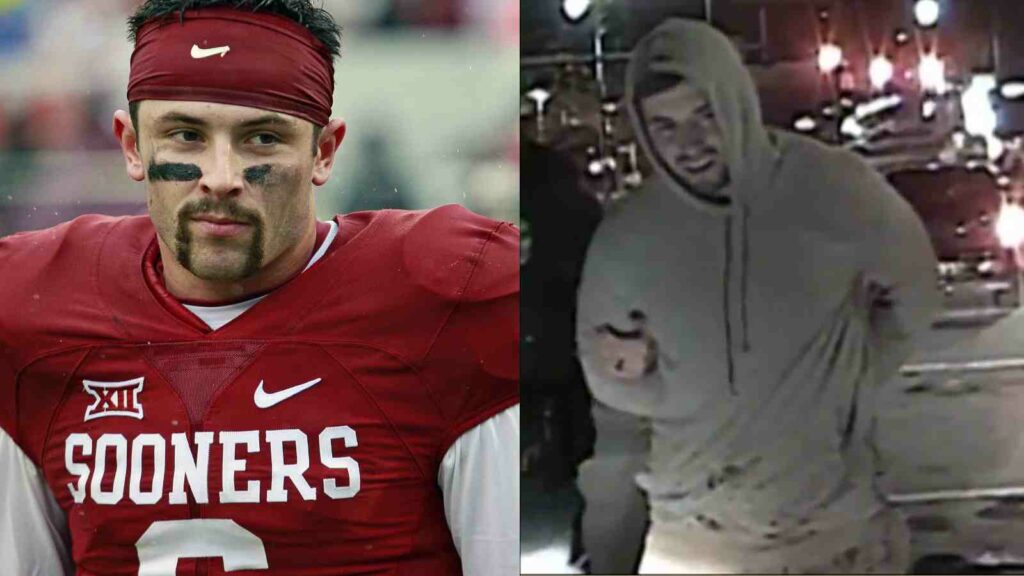 Baker Mayfield then was a two-year starter for the University of Oklahoma and had announced that he would be returning for his senior year. He had finished in the top 5 of the Heisman voting for two straight years. So it was quite a story when Mayfield was arrested in Arkansas. The preliminary police report said that a police officer was flagged down to take an assault and battery report.
Apparently, the person who flagged the officer was yelling at Mayfield, who said he was breaking up an altercation. In response to the officer's request to take Mayfield's statement, Mayfield began "yelling profanities and causing a scene." In the report, Mayfield was described as having slurred speech, difficulty walking downstairs, and food covering the front of his clothing. Mayfield began to walk away when the officer asked him to come over, according to the report. The officer had to chase Mayfield down and tackle him when he sprinted away when the officer told him to stop.
Mayfield was booked the next morning on charges of a misdemeanor. The arrest was quite a story back then and maybe it was a lesson for Mayfield as he went on to win the Heisman trophy the season after and was selected no.1 overall by the Cleveland Browns in the NFL draft.
Mayfield might be hoping the world forgot about this ordeal as he makes a new start to his career.
Do follow us on: Google News | Facebook | Instagram | Twitter
Also Read: "The worst owner in professional sports." Jerry Jones under fire after Cowboys' UGLY 19-3 loss against the Buccaneers
Also Read: "You straight pu**y," Micah Parsons SAVAGELY Attacks Leonard Fournette on his Cheap shot video