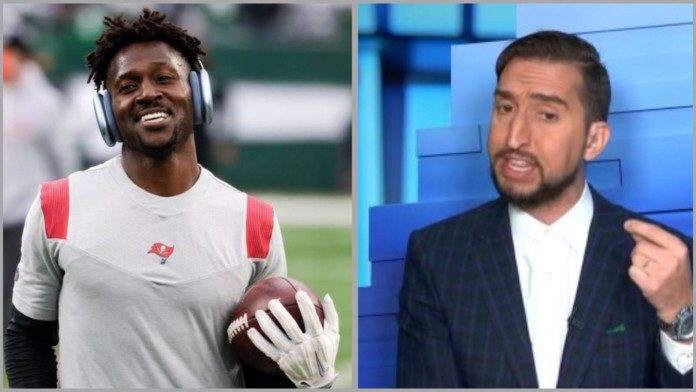 Antonio Brown might be the only guy in the NFL who loves controversies more than Aaron Rodgers. On Sunday against the Jets, AB had a meltdown and quit in the middle of the game.
AB's mercurial behavior has caused a lot of trouble for the Buccaneers this season. Despite being an elite receiver, Brown's antics have always overshadowed his performance.
Nick Wright can't image why Arians would deny Antonio Brown's injury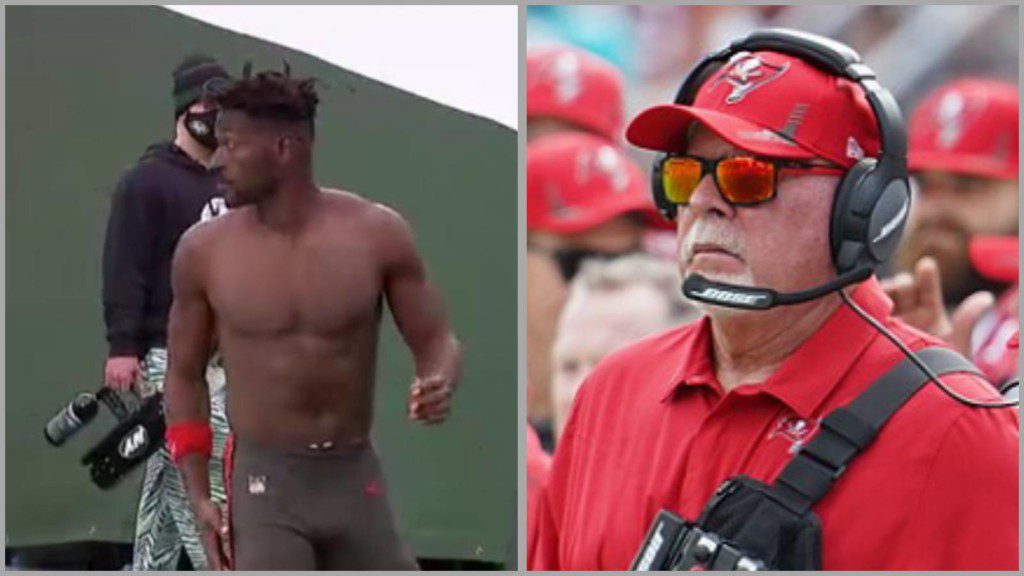 Antonio Brown in a fit of rage removed his shoulder pads, threw his shirt and gloves into the crowd, and walked off the field waving a peace sign on Sunday. Bruce Arians immediately accounted that Brown is no longer a Buc after quitting on his team in the middle of the game. However, according to the statement released by AB, he claimed he was "forced" to play against the Jets despite having an ankle injury.
Nick Wright on First Things First was befuddled when Bruce Arians said that he was unaware of AB's injury. "It's bizarre to me", said Wright. "Fantasy football managers across America knew about his ankle injury. I don't know why Bruce Arians did that." Antonio Brown was on the injury report of the Buccaneers. So it begs that question as to why Bruce Arians lied about not knowing AB's injury.
"Antonio Brown will burn everyone who works with him": Nick Wright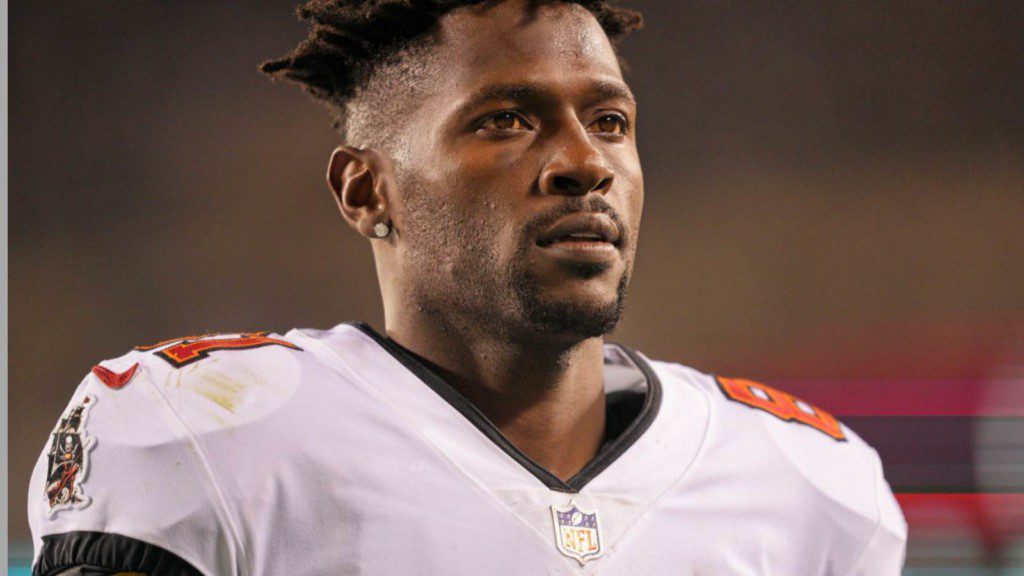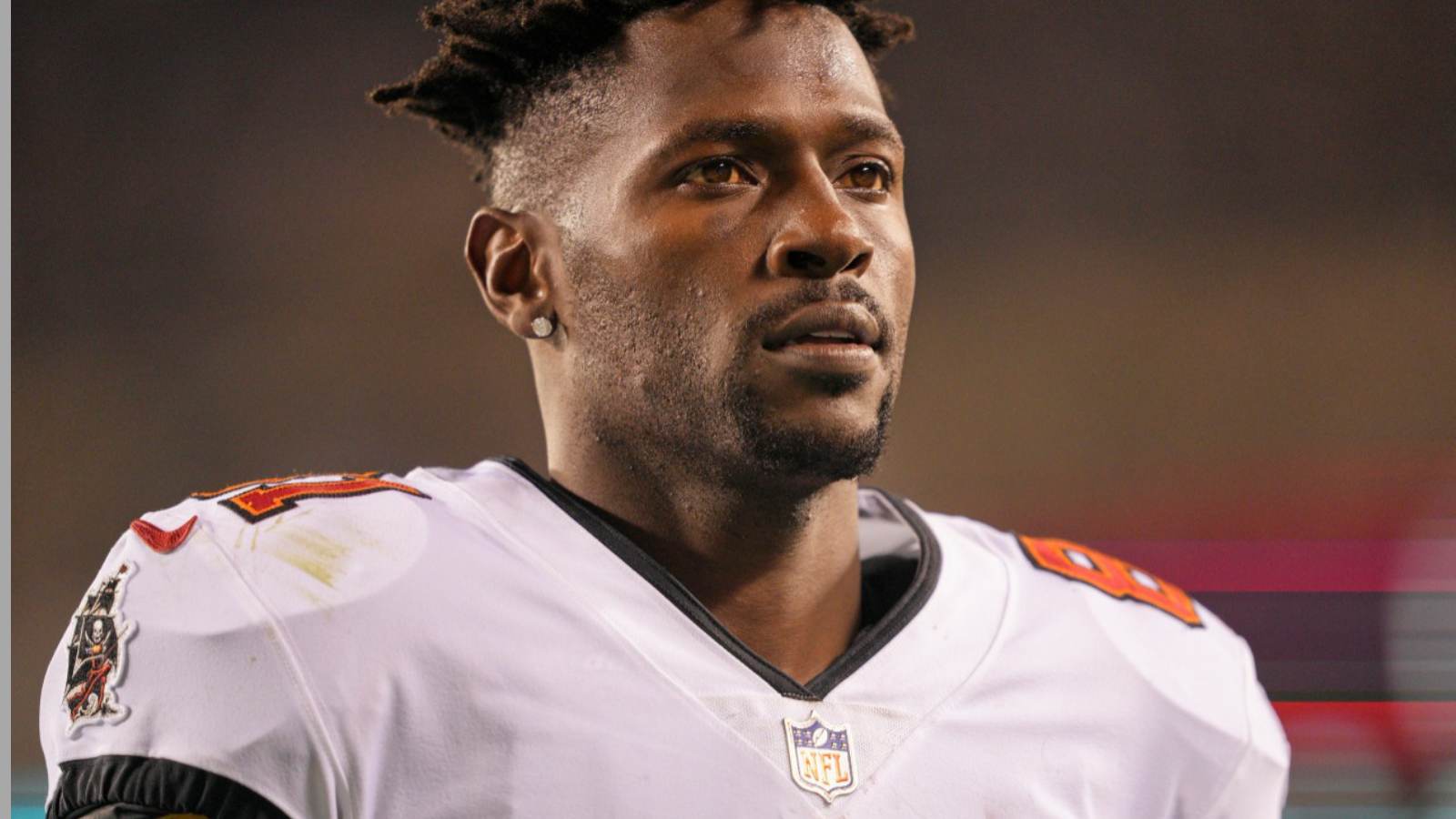 Wright said, "There's a pattern here and the pattern is, you get into bed with Antonio Brown and at the end of it he'll try to burn it all down." AB has a history of creating controversies wherever he played his entire career. "He did it to Big Ben, Mike Mayock, Robert Kraft, and now Bruce Arians", said Wright.
After quitting the game which involved running shirtless and doing jumping jacks in the endzone, Brown has been quite busy. He released his new song "Pit Not the Palace", he was also seen courtside at the Nets vs. Grizzlies game and recently released private text conversations with team staff on Twitter. Nick Wright said, "Part of me does feel like everyone is kind of getting what they deserve here."
Wright said that Antonio Brown feels like no one is taking his ankle injury seriously enough. Wright added, "Bruce Arians also allowed this in his locker room and Tom Brady allowed this person in his house." He said that Arians and Tom Brady must be feeling pretty foolish right about now for letting AB on the team.
Also Read: "Antonio Brown has played his last snap"- Ryan Clark believes that Brown will no longer be a part of the NFL