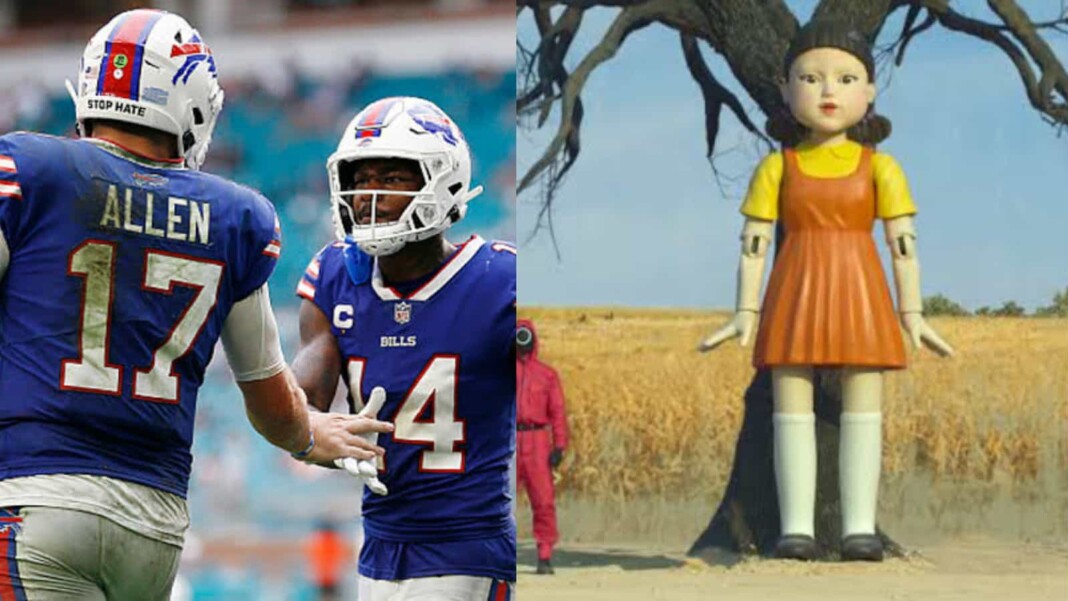 Buffalo Bills have been on a roar since their unfortunate defeat to the Steelers in the first round of the NFL. The reason we called it unfortunate was that they held the lead until the third quarter and quite a significant one only to be outrun by the Steelers in the final quarter of the game. This, however, did very little to dampen their soaring spirits as they posted a resolute defensive display in the following games to snap up three consecutive victories that have now started begging the question that has the Bulls arrived at the party with the best defense of the ongoing edition?
Ever since their drubbing at the hands of the Steelers, they have managed to dish out impeccable showdowns against the Dolphins and the Texans where they won the game with the opponent failing to score a single point. The Washington Football Team did manage to get their names on the scoresheet but the attacking display by the Bills in response to that was simply overwhelming and that interred their counterparts six feet under.
A glimpse at the NFL version of Squid Games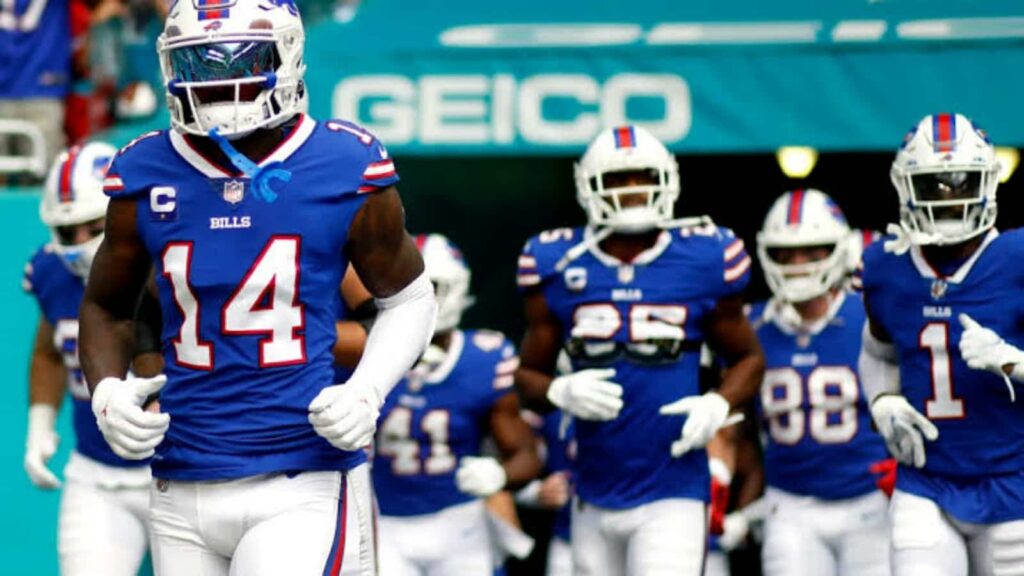 As the Bills managed to secure a monumental lead over their opposition, the mood in the breathers was pretty light and they kept on tussling around amongst themselves to keep the fun going. It was during this fun that their quarterback, Josh Allen and wide receiver, Steffon Diggs showed their knowledge about the Squid Games as the duo started playing Red Light, Green Light.
The world has been consumed by the Netflix series and the madness has also evenly disseminated its vice over the celebrities that recently added the likes of Allen and Diggs to the illustrious list. It was Josh Allen who stood in the middle acting as the fierce doll while Diggs carefully maneuvered his way through invisible traffic. Sadly, for Diggs, Allen caught him before he could reach the finishing line and the upshot was more banter between the teammates.
The Bills have been in the thick of things ever since that defeat where Roethlisberger managed to turn around a three-quarters lead and walk away with the bragging rights. However, as the first week came to an end, there was a tidal change of fortunes for both sides as the Bills learnt their mistakes and came up with an airtight defense that was plugged with brick and mortar instead of flesh and bones while the Steelers have simply failed to rack up another win in their favor. With their next clash being slated against the Chiefs, they will have to thwart the likes of Patrick Mahomes, which will be the litmus test of the newfound momentum for their defense.
Also read: "The Goal is Still the Same": Tom Brady Shows Enthusiasm Upon…
Also read: Allison Kucharczyk Confesses How She Was Ousted From Her Seat In…