Whenever you have a burly physique with your guns riveting a lot of fanfare, it is followed by some intense inquisition about your possible proclivity for drugs. However, the star athletes always know how to reach their prime without getting into substances that would eventually land them into trouble. Talking about burly physiques, very few athletes come within the vicinity of Cleveland Browns' defensive end, Myles Garrett.
Talking about his seasonal statistics, Myles Garrett has been off to an absolute blinder. He is sitting in the pole position in terms of sacks with eight sacks already that stars a half-sack in every game barring the one against the Arizona Cardinals. However, instead of the NFL focusing on the gilt-edged showdowns of Garrett, wanted to pull off a drug test because of his ginormous biceps.
Here is all the drama revolving around the biceps of Myles Garrett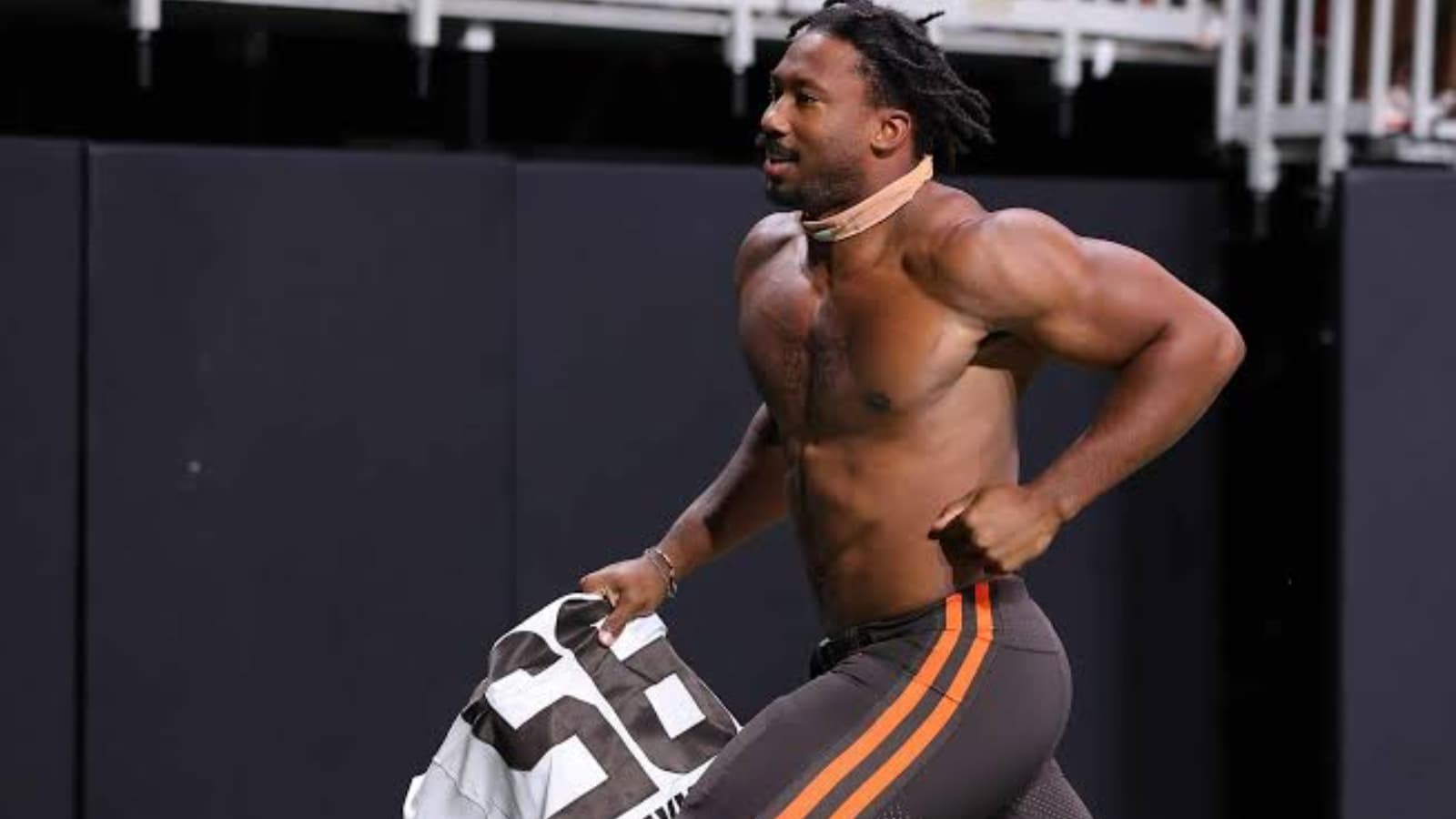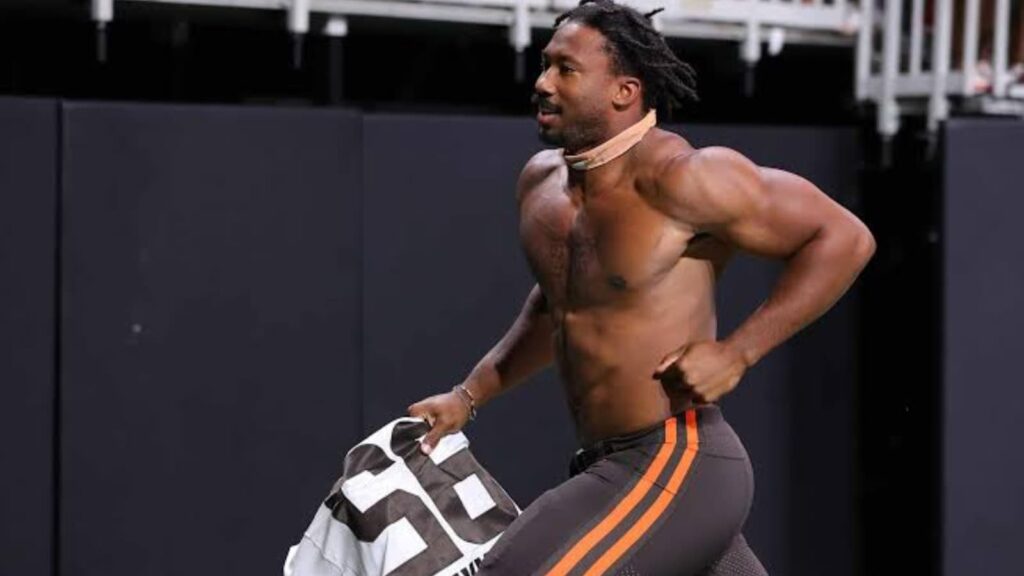 In a tweet on Tuesday, Garrett scribed that the NFL has requested a random drug test from him following the 37-14 shellacking against the NFC West aces, Arizona Cardinals. The only other time he was requested a drug test was when the Browns emerged victorious against the Minnesota Vikings. Garrett usually resorts to donning from full to mid-length sleeves. However, in the game against Cardinals and the Vikings, he went half-sleeves and on both occasions, NFL sought a drug test.
In the game against the Cardinals, Garrett chronicled a sack and three tackles but was outplayed by star quarterback, Kyler Murray. Despite the absence of Cardinals' head coach, Kliff Kingsbury and quarterback coach, Cam Turner, who tested positive for Covid, Murray belted out an impeccable showdown with 20-for-30 passing for 229 yards and four touchdowns. Garrett, however, was more impressive against the Vikings with four quarterback knockouts and a half-sack on Kirk Cousins, that held Minnesota to a touchdown.
Garrett made it clear that if there are more blood samples coming out of his body, he is giving up on being sleeveless. As his tweet read, "I go sleeveless TWO TIMES and get "randomly" drug tested BOTH times… I'd try 3 for 3 but they can miss me with the blood draw not the vibe. #SleevelessMyles is retired."
Also read: Watch: Kyler Murray Exchanging A Few Cheeky Words With Myles Garrett…