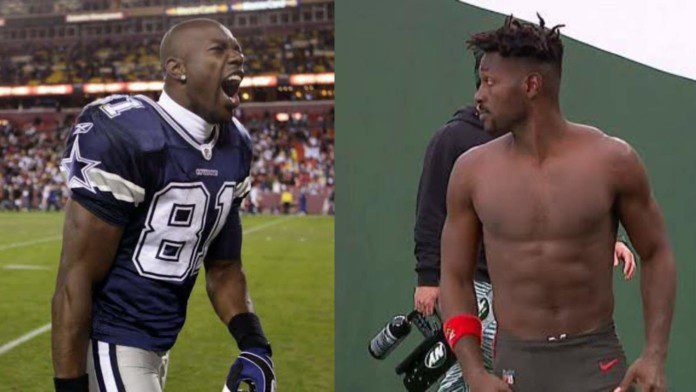 Antonio Brown surely knows how to stay in the news. Unfortunately, the reasons for which he is making the headlines in recent times aren't the most positive ones. Most recently, Antonio took off his pads, gloves, and T-shirt during the game against the Jets, and didn't he stop there.
He tossed his T-shirt and glove towards the crowd and walked towards the sidelines shirtless. As expected, after the game, Bucs' coach Bruce Arians, who recently got him back into the unit after the fake vaccination card controversy, made it absolutely clear that Browns' stint with the Bucs is done and dusted.
"TO is remembered for his antics": Twitter reacts to the comparison between Terrell Owens and Antonio Brown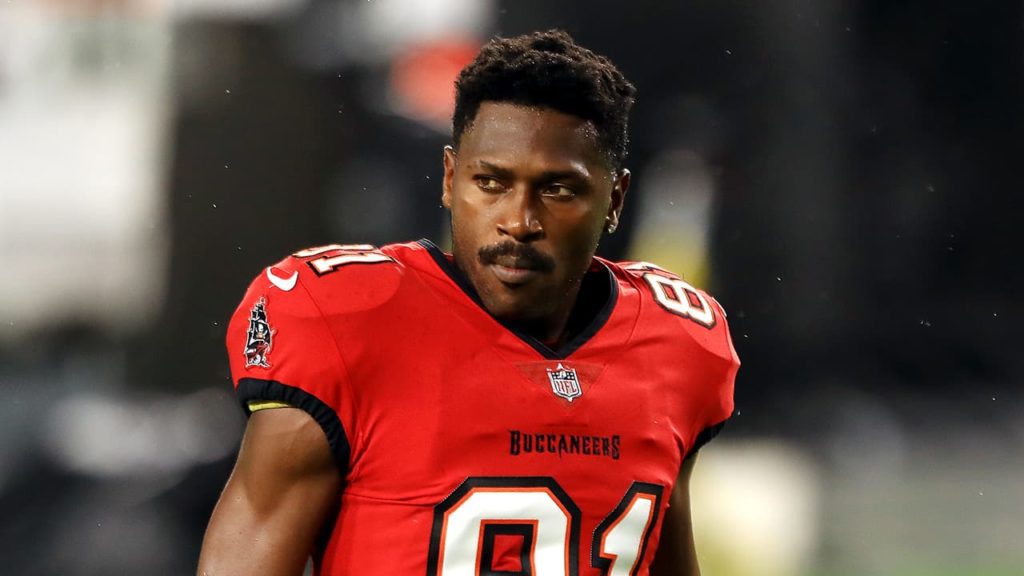 While Tom Brady termed the turn of events as unfortunate after the Jets vs Bucs game ended, coach Bruce Arians said, "He (Antonio Brown) is no longer a Buc, all right? That's the end of the story. Let's talk about the guys who went out there and won the game."
Well, this isn't the first time that Antonio has been involved in a controversy. He was accused of sexual assault by his former trainer last year in April. Moreover, he has had a series of fallouts with different franchises in the past. Even before the vaccine controversy, Bruce Arians had stated that one more mistake from Antonio would mean that his stint with the Bucs will be over, however, he was still brought into the side after he served his 3 game ban.
Recently, a user on Twitter who goes by the name ST Patrick FF asked his followers a question that apparently enraged former WR Terrell Owens who has been involved in a fair share of controversies. "Bigger Diva: Antonio Brown or Terrell Owens?" the user Tweeted which did not go down well with Terell.
Retweeting ST Patrick FF's Tweet, Terrell wrote, "Wow. Respectfully and Disrespectfully, there's no comparison. Clearly you've been drinking the kool-aid." Fans had contrasting reactions to the Tweet by Terrell as some claimed that he was a better teammate than Antonio, others opined that Terrell's actions in the past were still pretty ugly.
Also read : Watch: Antonio Brown takes off after taking his shirt in a bizzare incident against Jets in 3rd quarter .