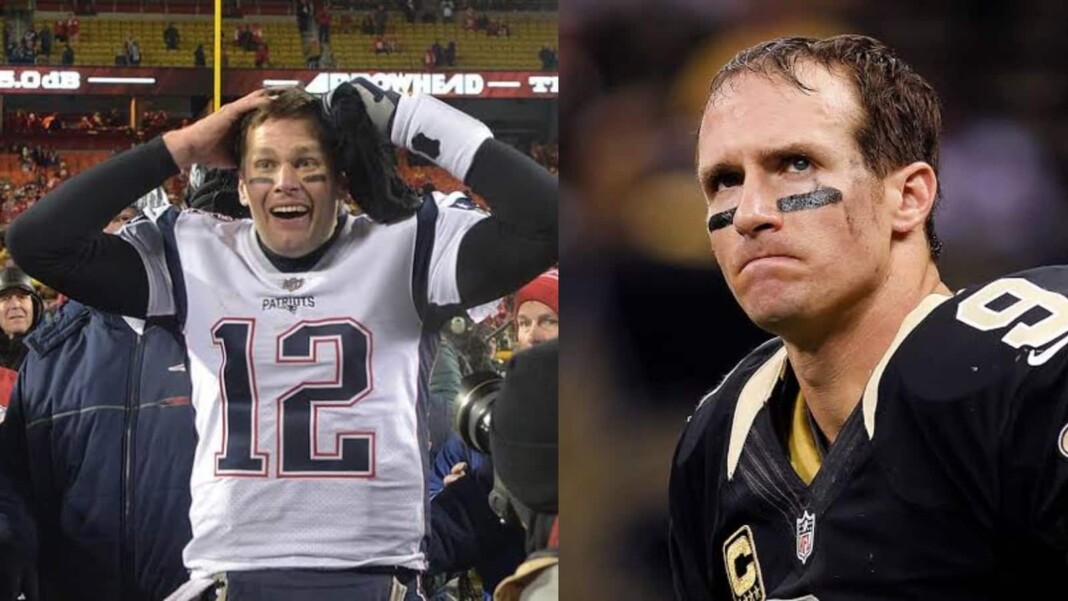 It hasn't been a week since Tom Brady has rattled Drew Brees' record of NFL's all-time passing yardage with the current cap being at 80,360 yards. He surpassed this herculean feat with a 28-yard pass to Mike Evans in a contest that involved electrifying drama, a Drew Brees took to Instagram to heap praises on Brady and it may now seem that the 44-year-old Buccs quarterback is simply not done breaking records.
Another record of Brees is on the line as Brady breathes near its neck unless some cataclysmic miracle puts a halt to the games or his play. Alongside the record of the highest passing yardage in NFL's all-time antiquity, Drew Brees also holds the record of playing the most career games with at least three touchdowns recorded. Tom Brady is in hot pursuit of this feat as he currently stands at 95 games with at least three touchdowns chronicled.
A glimpse at the record held by Drew Brees that is on the line and could be broken by Tom Brady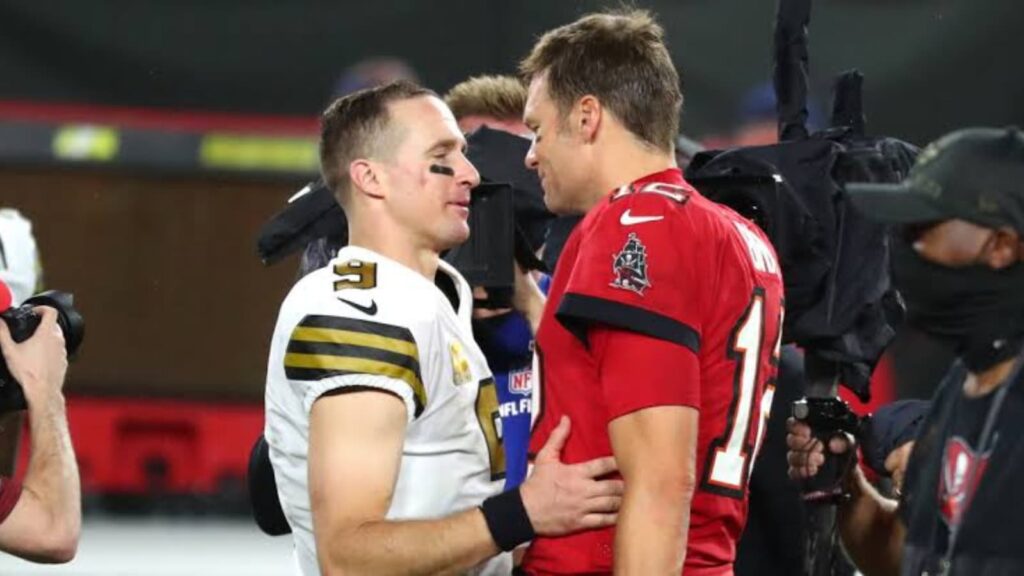 It is just a matter of time that Brady rattles this record of Drew Brees to add another feather to his already bedecked crown. Brees underlined his majesty in 2011 with at least three touchdowns in more than nine different games. Brady is followed by Peyton Manning who is in third place on the list with 93 games. It is surprising to witness that even at the ripe age of 44 years, Brady has no intentions of stopping and with every passing game, he eyes a new record.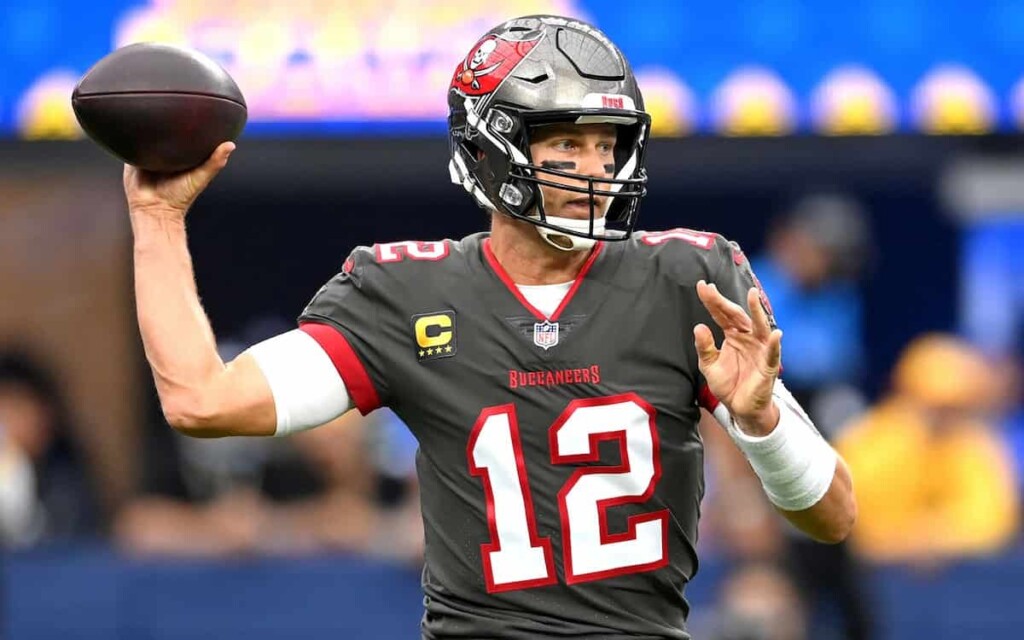 The Buccs quarterback has already played two matches in this season with three-plus touchdowns one of which includes the five-touchdown illustration against the Atlanta Falcons in Week 2. The ongoing season has seen him rack up 1356 passing yards and 86 attempts at passes out of which 56 found their destination. He is currently rated at 100.3 with a slight decline in October.
Brady has already established himself a firm seat in the hall of fame as his career is teeming with impressive records and it is needless to say that with every passing day he is ageing like fine wine. Tampa Bay Buccaneers will be up against the Miami Dolphins in less than a few hours and Brady will play a crucial part in keeping the winning momentum for the Buccs intact.
Also read: Pete Caroll Provides Scary Update On Quarterback Russell Wilson's Injury