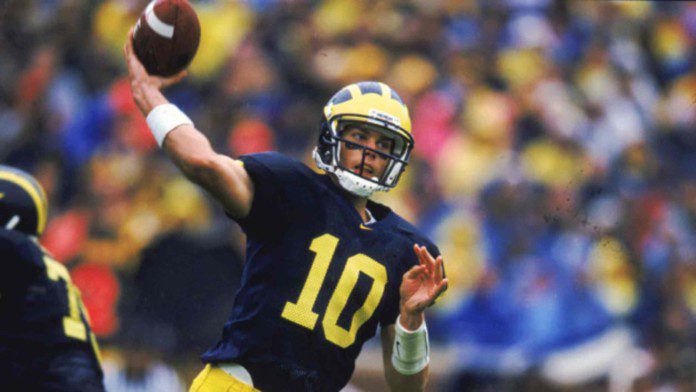 The Tampa Bay Buccaneers' comeback victory against the Indianapolis Colts on Sunday has surely made Tom Brady a very happy man. But that's not the only reason for his joy.
On Saturday, the Wolverines ended an eight-game losing streak against the Buckeyes. Star running back Hassan Haskins rushed for 169 yards and ended the game with five touchdowns on 28 carries. Michigan Wolverines won the game 42-27. And Brady celebrated at home!
Tom Brady's son to be a 'starting quarterback from Michigan'
Tom Brady shared his joy with his kid. As he saw supporters swarm the field, he informed his kid that as the Wolverines' future starting quarterback, he'd get to experience just that.
In a recent interview, Brady said, "I had a little future Wolverine, my son Jack, sitting on the bed with me as I was jumping around. We were wrestling on the bed. And I said, 'That's where you're gonna be! You're gonna be in The Big House someday, you're gonna be the starting quarterback for Michigan!' And my wife says, 'Just let him be what he wants to be for God's sakes!' It was a great day for our family!"
Also Read: "Jealous of the GOAT": Twitter goes wild after Tom Brady shares podcast link which tried decoding why the star QB is hated so much
Brady in Michigan: The superstar yet to be 
The seven-time Super Bowl winner recalled his experience of representing the Michigan Wolverines between 1996 and 1999. Over this period, the quarterback played 29 games, where he passed 4,773 yards and scored 30 touchdowns.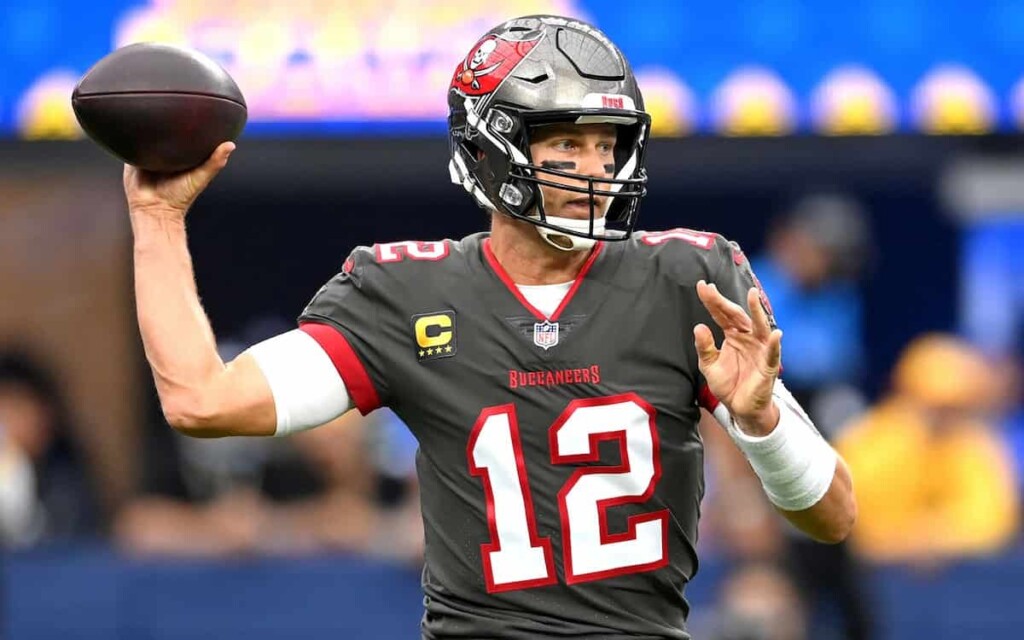 Brady recalled his college football days, saying, "I think about that game and I was fortunate to be a part of that rivalry. In five games I played against them (Ohio State Buckeyes) and we won the first three which were all really great wins. And then I lost one. The first year I started, we were at the Horseshoe and we got beaten by a really good team. And I won my fifth year as a senior at home in the Big House and it was like… I feel so great for those seniors."
'It sucks losing'
No one probably knows what it feels like to win, better than Brady does. But the juggernaut quarterback also understands the pain of losing.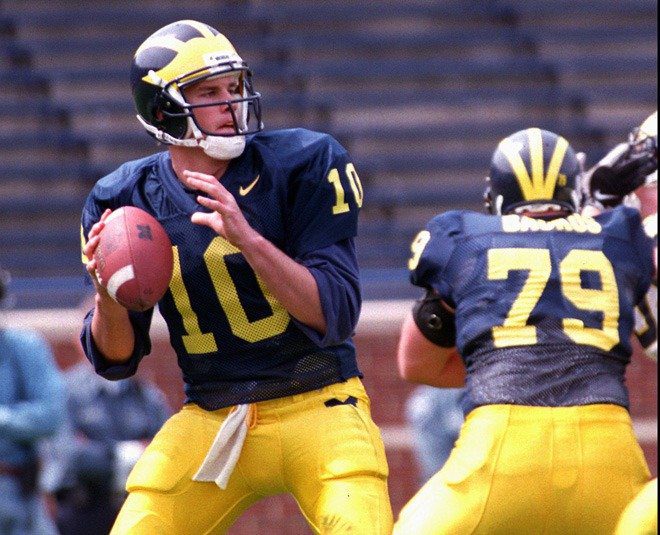 He said, "I was thinking about this the other day when you lose a game whether you're a high school football coach you're a college football coach, you're a pro football coach, you're the wife of a college football coach, you're the mom of a high school player, everybody feels the same. It sucks. It just sucks losing. And to see the joy from winning that game for the seniors who will never get a chance to beat that team again. Yeah, it'd be hard for me to imagine going that long and not having that chance and I think those guys what I saw I think with the joy and that stadium and the crowd rushed the field."
Michigan's victory over Ohio State last weekend was a much-needed breath of fresh air. The Wolverines had lost their previous eight games in a row against the Buckeyes.
Also Read: Stephen A Smith makes his choice between Tom Brady and Aaron Rodgers