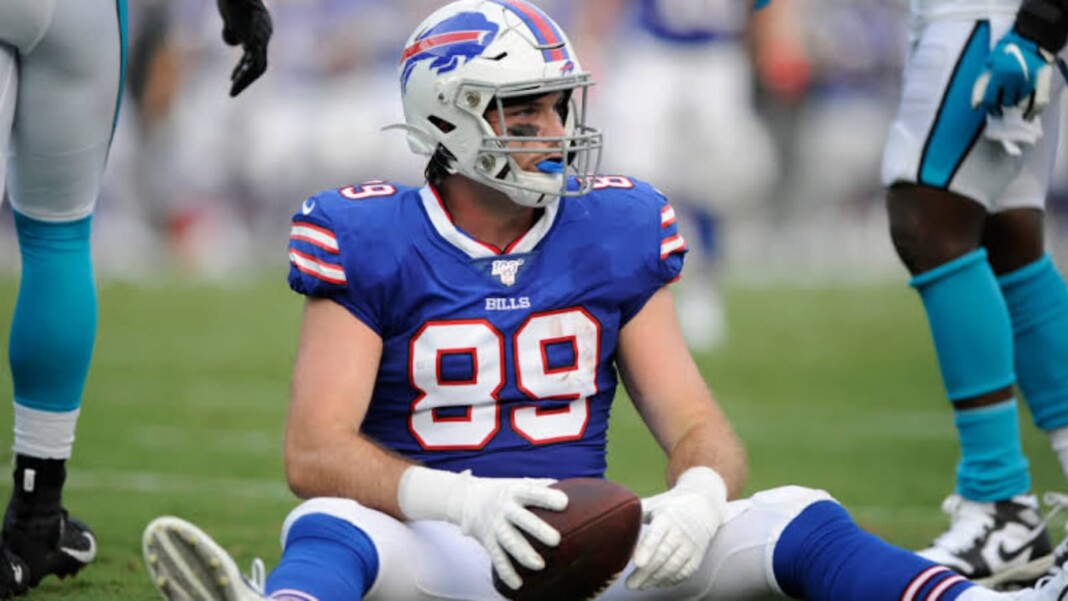 Tommy Sweeney, the tight end who features for the Buffalo Bills of the NFL is a talented individual who has fought through several hardships to get himself back into the reckoning. Drafted by the Bills in the 2019 NFL draft, Sweeney has battled injuries and then the Covid virus before he finally got fit enough to play for his side again.
Right before the 2020 training camp, Sweeney broke his foot and had to sit out for a long time. Making matters worse, he was then diagnosed with Myocarditis in October after he contracted the COVID virus which again prevented him from taking the field.
"Being deceptive works to my advantage": Tom Sweeney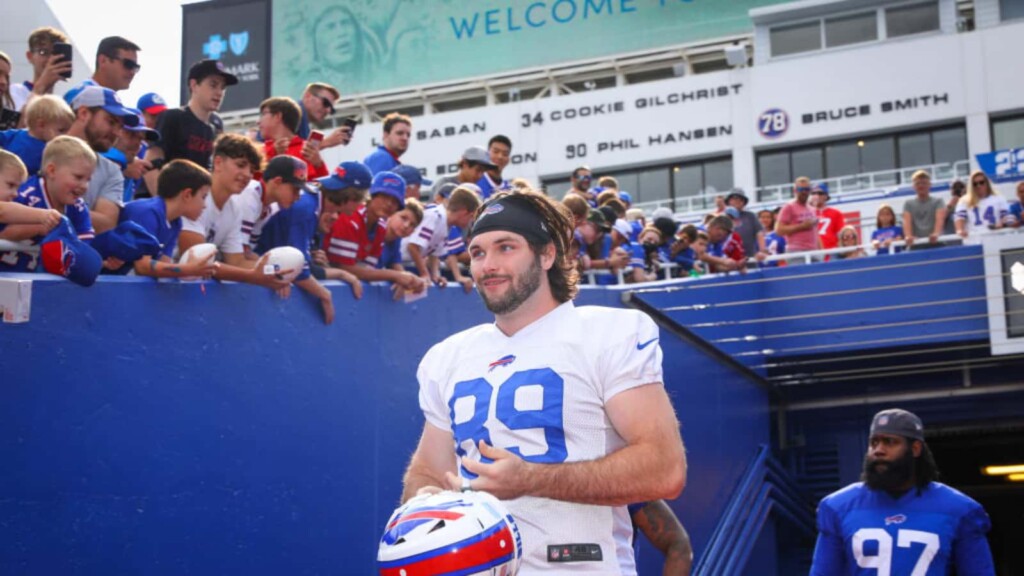 Bills tight ends coach Rob Boras also had a few things to say about the gutsy player. "We all experienced COVID, but not COVID like Tommy did," Boras said. Praising Sweeney for his effectiveness, he claimed that he might not be the flashiest of the players but he knows what he is doing on the field which actually matters at the end of the day.
"The thing we've said about Tommy since he was at Boston College and we started evaluating him is he's a football player," Boras said. "He might not always be the flashiest or one that's going to jump off the tape, but at the end of the day he knows what to do and he puts himself in the best position to his job."
Talking about the same, Sweeney said that it is actually good that I can be deceptive. "It works to my advantage," Sweeney said. "They can think what they want. They can judge the book by the cover. I try to have the capability and have as many tools in my toolbox that I can use. If it's deceptive then all the better."
Sweeney was a 7th round pick by the Bills in 2019. As a rookie, he played in six games catching 8 receptions for 114 yards. However, post that, things only went south for him. Nevertheless, the player still has a long way to go and it will be interesting to see how he performs for his side in the future.
Also read: Watch: "SHOCKING" Urban Meyer's scandalous video breaks the internet