Miami Dolphins guard Robert Hunt just pulled off the unthinkable and it was the second unthinkable event of the night after the Dolphins trumped over the Ravens in a shocking victory. There has been a perennial dream for guards and that is to score a touchdown and Robert Hunt just lived it, even though it was deemed as nullified.
With the Dolphins eyeing to extend their lead over the Baltimore Ravens at the start of the fourth quarter, their offense conjured a screen pass on the third and goal. The ball was thrown with Myles Gaskin being the objective but he soon went up in flames and the space around him was congested in no time, snuffing out any hopes of another touchdown.
A glimpse at the inhuman touchdown of Robert Hunt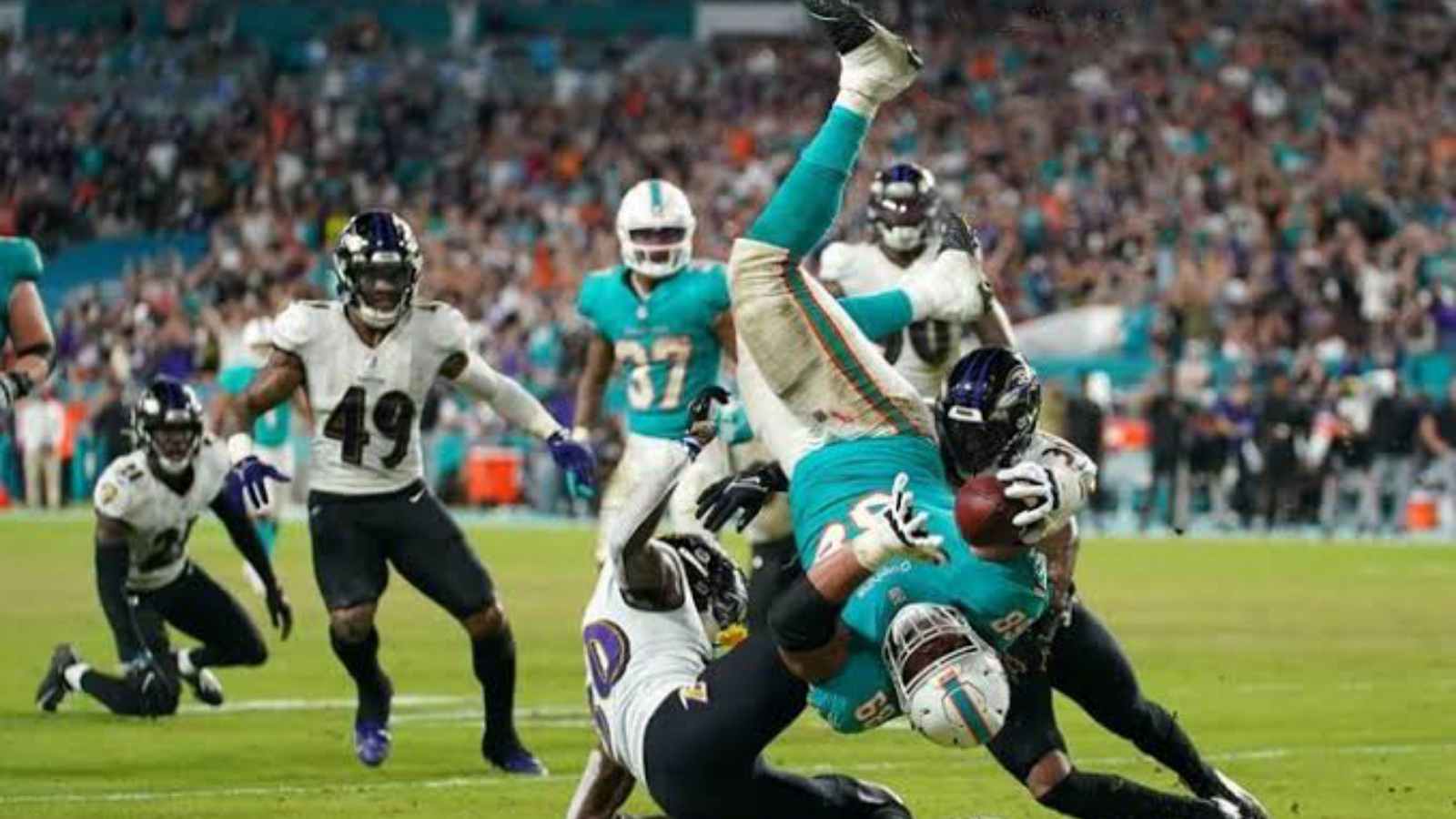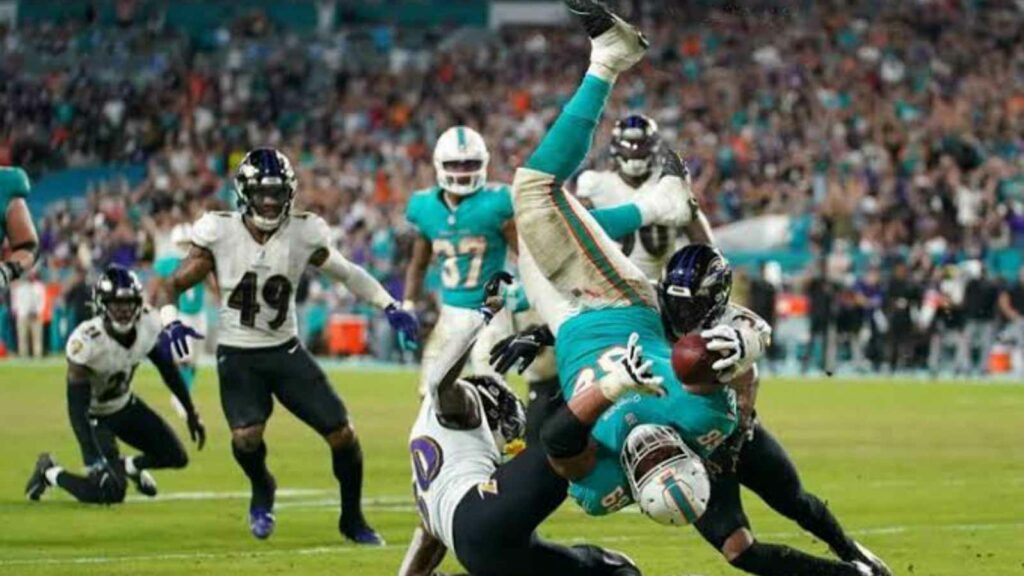 That is when the most inconceivable thing in the world happened as Robert Hunt was aflame with passion and darted for the ball. He grabbed it, dribbled past the first couple of defenders and by the time he darted for the final line, a couple of Ravens defenders rammed into him not before him doing a summersault and completing a dream touchdown.
The burly Hunt went sailing through the air and by the time his hefty physique kissed the ground, it was a touchdown. Even though going by the rules of NFL, an offensive lineman cannot execute a touchdown and it has to be a wide receiver, it doesn't hurt to see the wildest fantasy of a guard unfold for ages.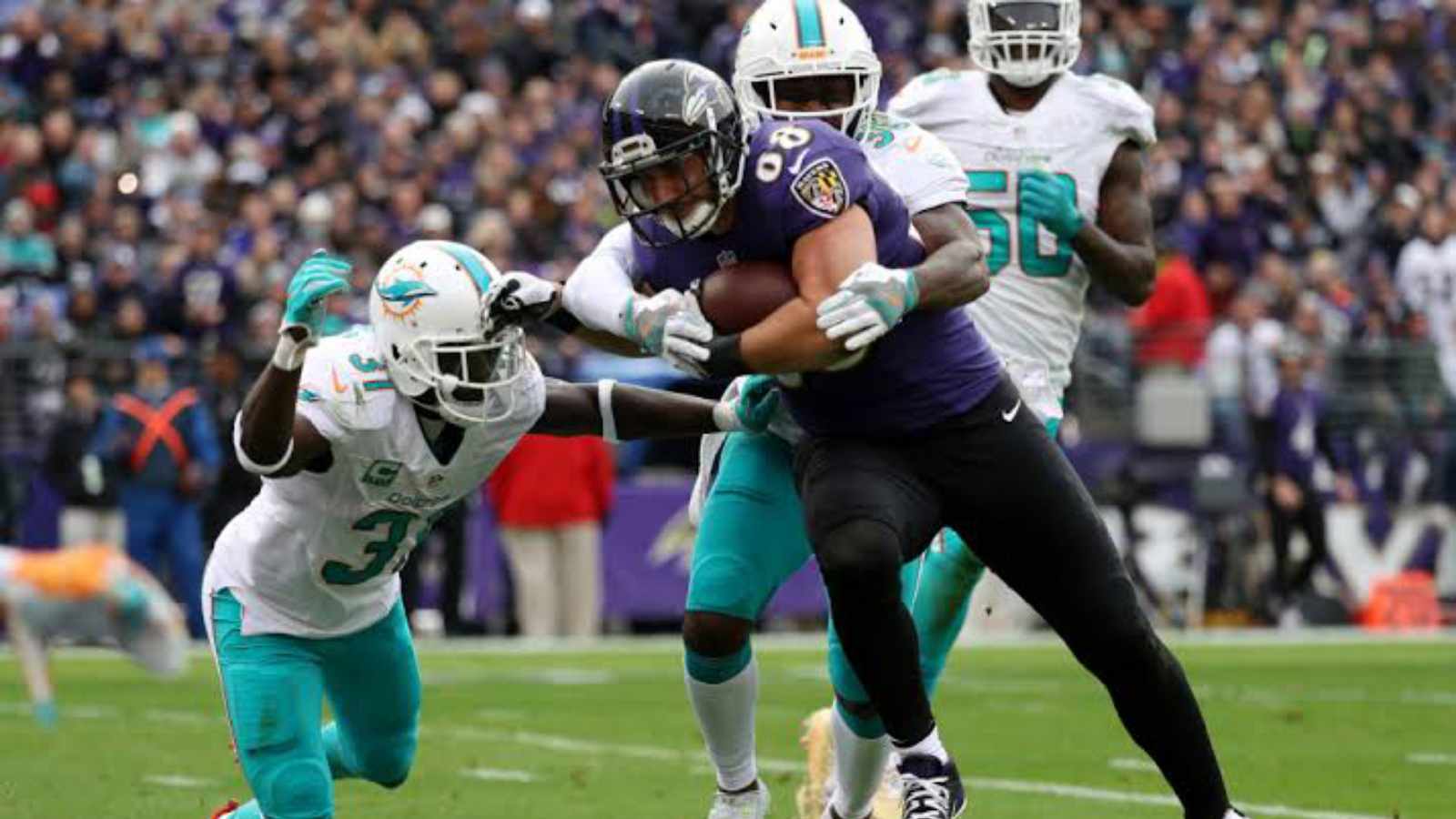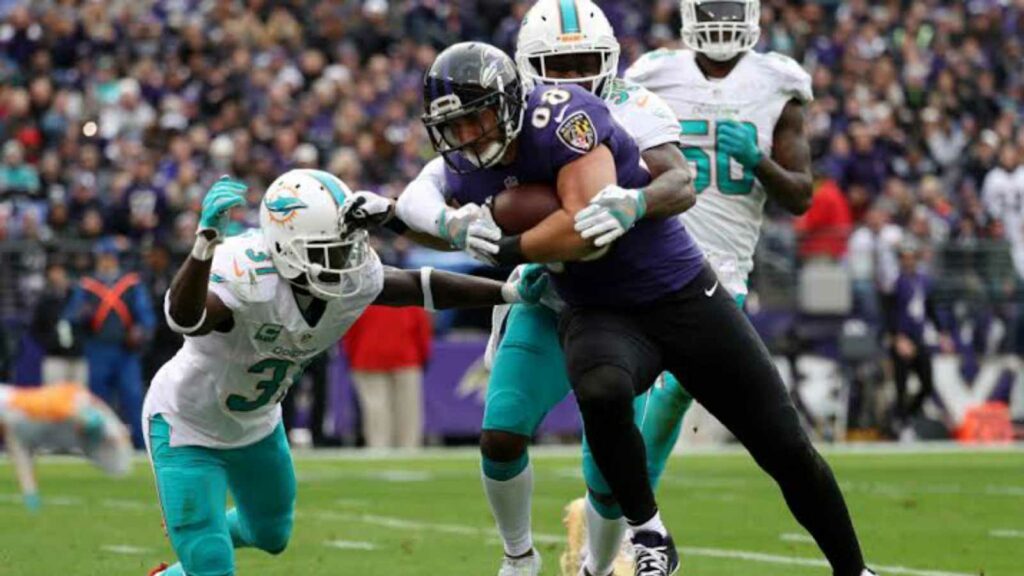 The Dolphins took a penalty and ultimately secured for a field goal. Hunt was heard quoting, "I was just trying to get into the end zone. I'm not going to lie to you. I was just trying to get in the end zone. … I just tried to score, even though it didn't count." Despite the touchdown being deemed as nullified, the Dolphins made sure that the touchdown was celebrated on a louder note than their victory over the Ravens. Twitter chimed in with their own brand of celebration as it is for moments like this that we live for.
Also read: Twitter And Ceedee Lamb Left Wondering About The Stark Contrast In…